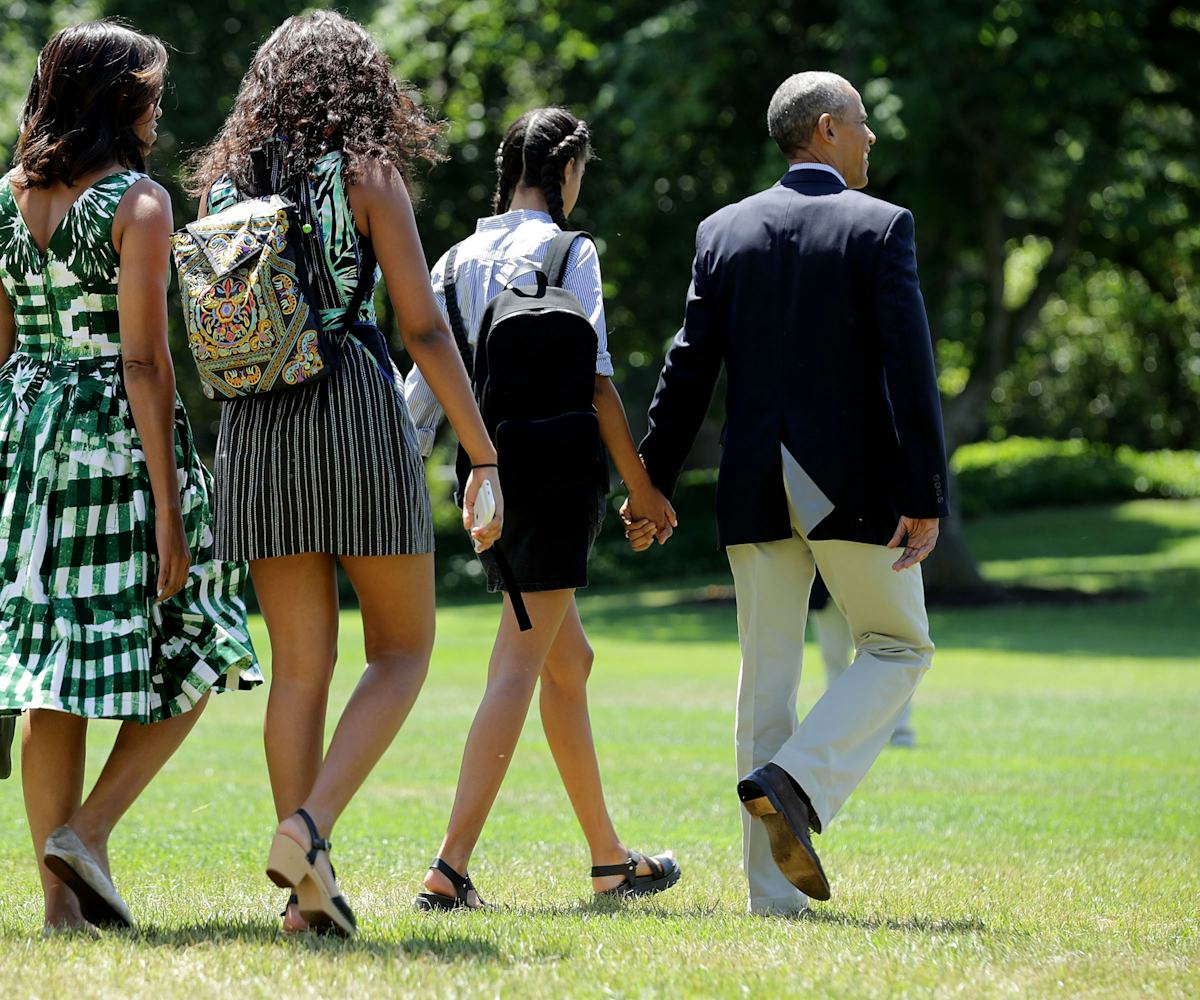 Photo by Chip Somodevilla / Getty Images
Barack Obama Wrote An Essay On Feminism Because That's What Barack Obama Does
"We need to break through these limitations"
Glamour magazine just dunked on all of us with the release of an essay about feminism by none other than Barack Obama. The President of the United States, who penned the piece for the September issue, grew up around strong female role models—his mother and his grandmother raised him—and he currently lives with three rad women, his wife and two daughters. That makes him uniquely qualified to understand the plight of women everywhere. Having boundless compassion and empathy doesn't hurt either.
Obama begins by acknowledging that the greatest perk about being president is the 45-second commute from his living room to his office. "As a result," he writes, "I've been able to spend a lot more time watching my daughters grow up into smart, funny, kind, wonderful young women."
Reading as a doctrine for change, the piece acknowledges the progress we've made, but outlines further stereotypes and behaviors that need to shift before we can achieve true progress. 
We need to keep changing the attitude that raises our girls to be demure and our boys to be assertive, that criticizes our daughters for speaking out and our sons for shedding a tear. We need to keep changing the attitude that punishes women for their sexuality and rewards men for theirs.
We need to keep changing the attitude that permits the routine harassment of women, whether they're walking down the street or daring to go online. We need to keep changing the attitude that teaches men to feel threatened by the presence and success of women.
We need to keep changing the attitude that congratulates men for changing a diaper, stigmatizes full-time dads, and penalizes working mothers. We need to keep changing the attitude that values being confident, competitive, and ambitious in the workplace—unless you're a woman. Then you're being too bossy, and suddenly the very qualities you thought were necessary for success end up holding you back.
We need to keep changing a culture that shines a particularly unforgiving light on women and girls of color. Michelle has often spoken about this. Even after achieving success in her own right, she still held doubts; she had to worry about whether she looked the right way or was acting the right way—whether she was being too assertive or too "angry."
The essay, which happened to drop on Obama's 55th birthday, comes at a prescient time, as the presidential election has shone a light on women's issues and shown a sharp contrast between the two candidates. Imagining Donald Trump expressing thoughts and beliefs like the ones outlined in Obama's piece is enough to make your brain break. Read the entire essay here.