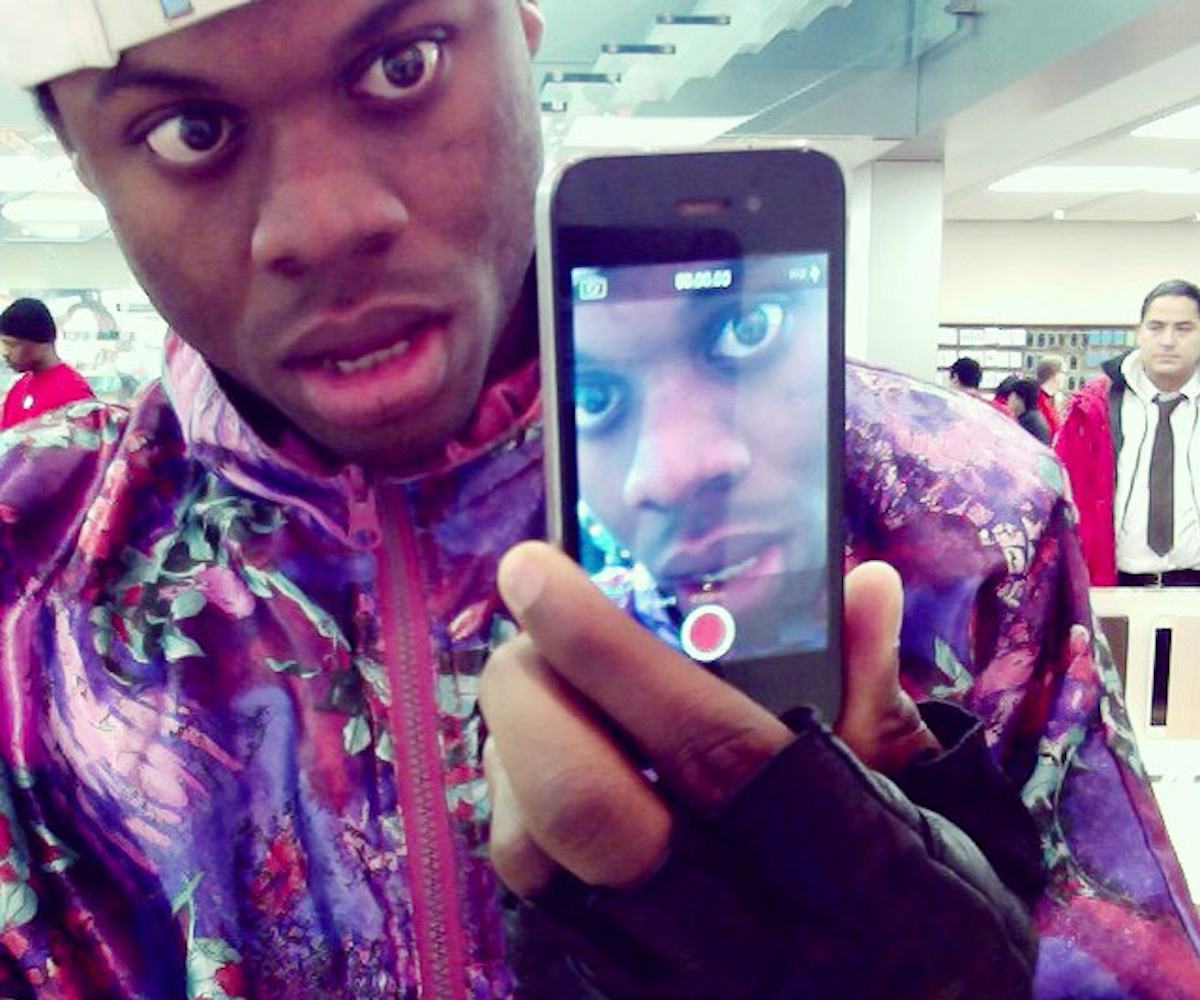 Photo via @princeharveynyc Instagram
rapper secretly records album in an apple store
why didn't we think of this first?
Ah, the Apple Store. For some, it's a haven for Macbooks on their last legs; for others, a place to give in to urges to take Photo Booth selfies. But for New York City-based rapper/modern-day genius Prince Harvey, it's a recording studio and the place he secretly created his debut album from start to finish.
"It wasn't my plan to record this at the Apple Store," Harvey Told the Daily Beast. "First, my computer died. Then, my external [hard drive] died." Given that he was facing eviction from the Brooklyn loft he shared with 20 roommates, the solution to his problems wasn't as simple as replacing his computer: "New York is expensive. I couldn't just buy another laptop. I just thought, I'm going to die before anyone knows I'm hot." (#Same.) So he did what any one else would do: Trekked to the Apple Store in SoHo—the one up the block from the NYLON office—every day, laying down vocals on a display Mac and saving his work on a thumb drive. Eventually, he realized that he could just hide his files in the trash folder, so as to avoid the nightly memory-wipe scheduled on each computer. 
Of course, one does not simply record an entire album on a display computer without at least one hitch: "One time, there was a fire drill and I was trying to save my work, and this lady came over and disconnected the thumb drive while it was saving," he told the Daily Beast. Still, after 16 weeks (and several run-ins with disgruntled security guards), he completed the album, PHATASS. Which is an acronym for "Prince Harvey At The Apple Store: SoHo." Again. Genius. 
PHATASS drops July 26 but in the meantime you can check out Prince Harvey's single "The New Black" below.  
Via The Daily Beast