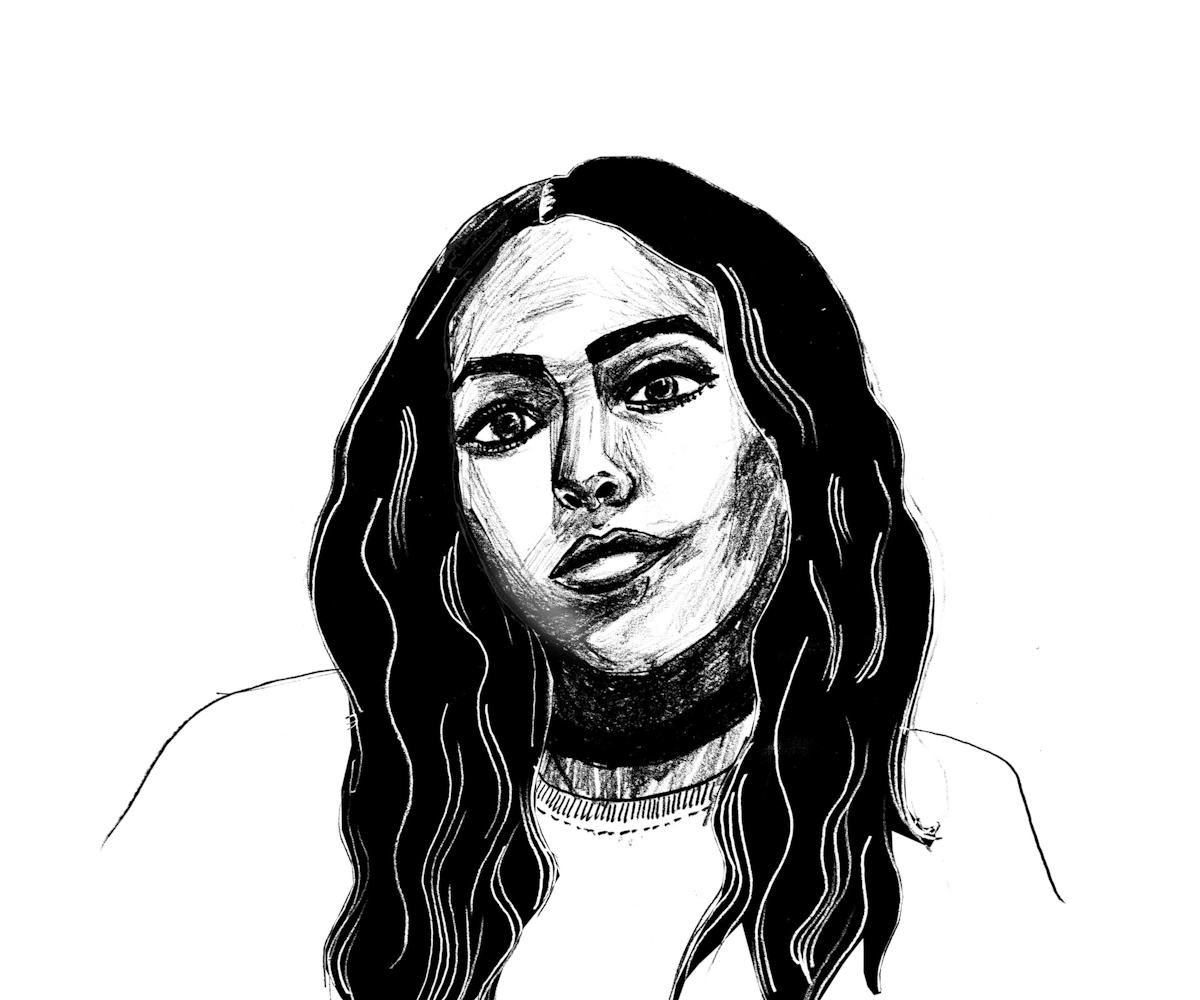 Rapper-Singer Princess Nokia Has Earned Her Crown
Don't you fuck with Princess Nokia's energy
The following feature appears in the December/January 2017 issue of NYLON.
Who: The rapper-singer whose rhymes and feminist ideologies make her more than worthy of her regal title
What: Nokia is "giving everyone the middle finger," as she puts it, promoting messages of pride and inclusivity and dismantling societal norms, all while delivering her lines with an audible smirk. Having previously released music under the moniker Wavy Spice, her work as Princess Nokia truly presents the wide scope of her talents, first demonstrated by her 2014 Metallic Butterfly mixtape and its mind-boggling blend of jazz, jungle, and hip-hop, with sprinklings of cyberpunk and anime references. But there's no doubt that her album 1992—an homage to subway-rattling boom bap—has invigorated her status, adding to her fan base the likes of Alexander Wang, who kicked off his spring 2017 show with Nokia's "Tomboy," an energetic track that turns beauty norms upside down by pointing out that she could take your man, even with her "li'l titties" and her "phat belly."
When: Even though she has been on the scene since 2010 and has already turned down multiple record label deals, releasing 1992 in September and selling out its accompanying European tour three weeks later have been especially meaningful to Nokia because she did so as a staunchly independent artist. "Look at my last bank statement. I've been investing in and funding myself since day one," she says. "No one is recouping anything off of me. I'm 100 percent in control of my artistry, music, and finances."
Where: Nokia is undeniably a product of New York City, having lived in the Bronx, Harlem, and the Lower East Side, thus making her both "fly uptown jiggy and downtown art cool," she says. She spent her formative years playing at the West Fourth Street playground, getting hot dogs at Papaya King, and exploring the "super gothic and queer" West Village and the "punk rock and bohemian" St. Marks Place. The artist still draws inspiration from the city to this day: "I bike around New York City for hours and write about everything I love, think about, or see. I also ride back and forth on the subway—that's where I get my best writing done," she says. "I'm kind of like a musical Bill Cunningham."
Why: Her ultimate goal is "replacing mainstream cool with the genius of the underground and creative freedom." With 2017 promising the continuation of her 1992 tour, the launch of her publication and streetwear brand, a series of lectures under the umbrella of her feminist collective Smart Girl Club, and even more music, there's no doubt that this "black-orican bruja straight out from the Yoruba," as she describes herself on her song "Brujas," is well on her way to doing so.