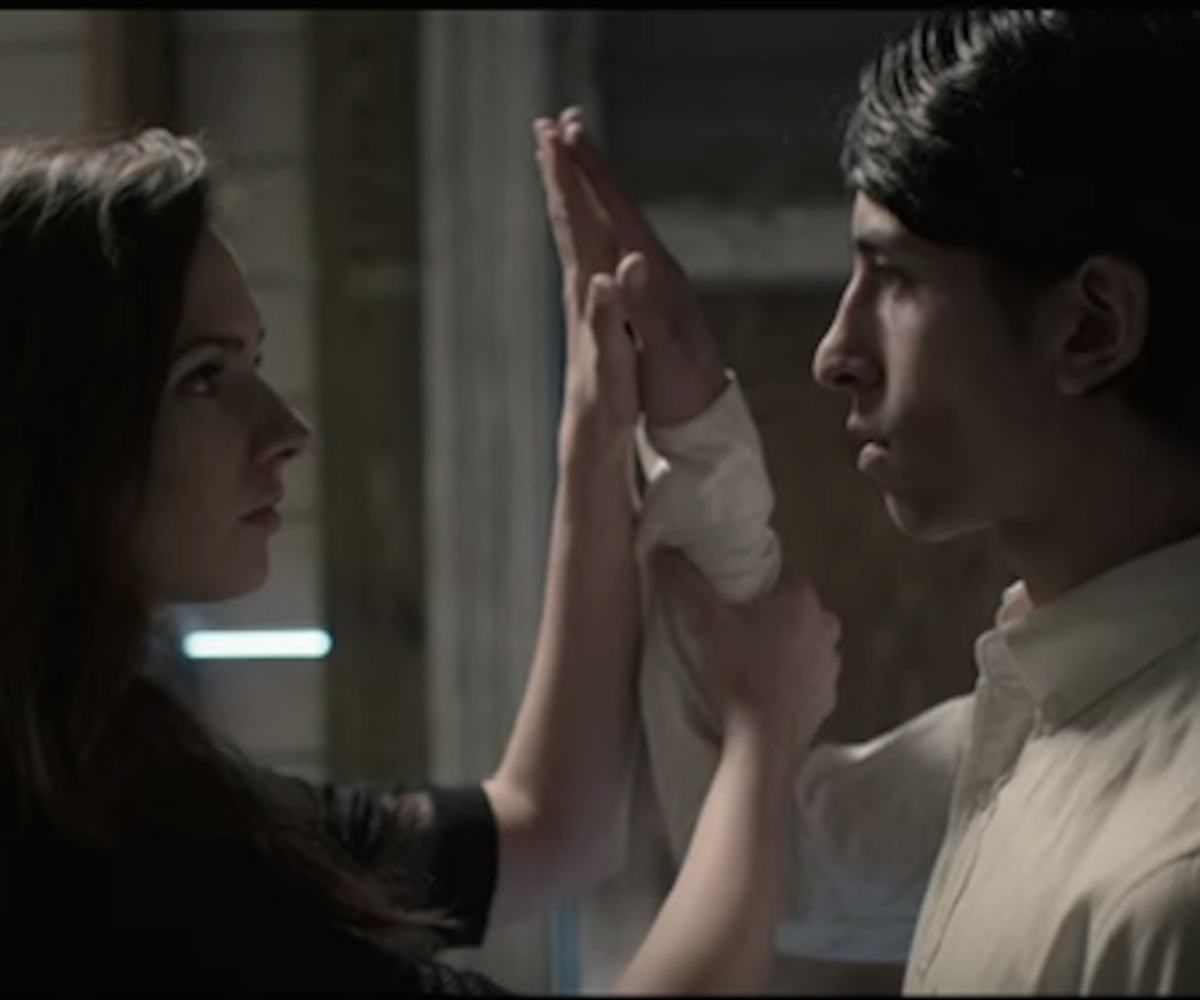 The Video For Prinze George's "Victor" Is A Wild Emotional Ride
Prinze George are on an undeniable hot streak: since the drop of their self-titled EP earlier this year, the Internet has been lit with praise for the darkly cast synth-pop on breakout singles "Upswing" and "Speed Demon." The Maryland-bred indie trio, comprised of Kenny Grimm, Naomi Almquist, and Isabelle De Leon, carefullly oscillates between colorful pop and sharp moodiness, a balancing act that woos even the brightest and bubbliest of top-40 purists. 
Their latest track, "Victor," is an even deeper cut. So it's only fitting that the video, a monochromatic and highly Sia-esque run-around between two lovers, feeds off the dance of light and shadows. "This video illustrates the core themes of the song from a unique perspective including loss, a career obsessed male figure, and the contradictions and consequences of winning in one area of life and losing in another," Prinze George explains. 
"Victor" perfectly encapsulates what we adore about Prinze George, from Almquist's sweet and airy vocals to the forlorn current of loss running through them. It's at once gentle and emotionally dazzling. More, please.