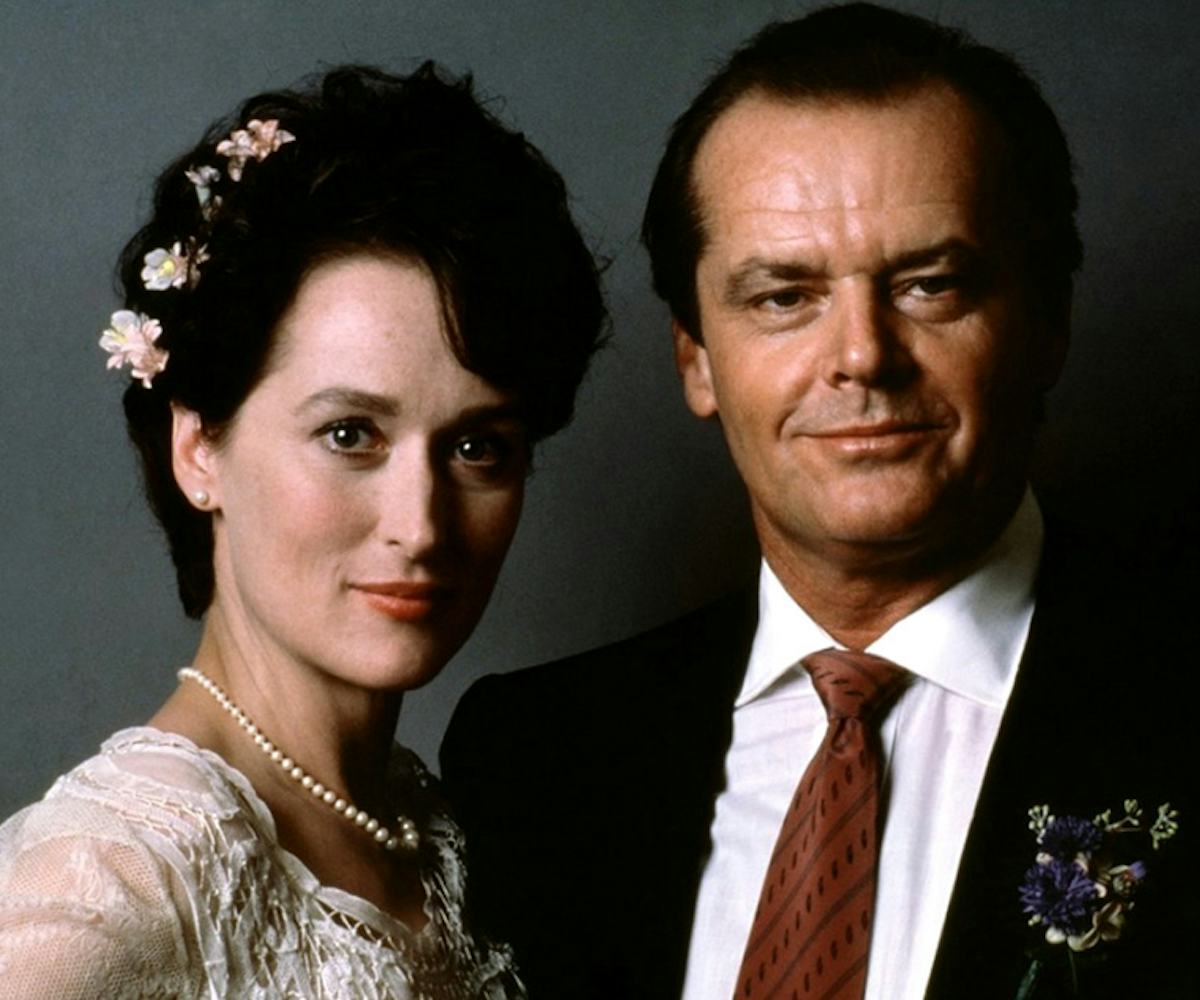 private icon: nora ephron's leading ladies
because who doesn't want to be meryl streep?!
Along with writing some of the most memorable films of the past four decades, Nora Ephron--the author of NYLON's first Book Club pick--created more than a few unforgettable characters with highly covetable style. Both Meg Ryan and Meryl Streep have appeared in multiple Ephron films (not a bad pair to have on speed dial). Here's a look at two of their characters--Sally Albright of When Harry Met Sally and Heartburn's Rachel Samstat--that we channel the most.
Meryl Streep as Rachel Samstat in Heartburn:
In the film adaptation of Ephron's best-selling novel Heartburn (based on her second marriage to Carl Bernstein), Meryl Streep plays Rachel Samstat, a New York City-based food writer who falls in--then out of--love with a Washington D.C.-based columnist named Mark (played by Jack Nicholson). Released in 1986, the style in this one is all 1980s goodness, from Rachel's loose-fitting, romantically styled wedding look (pearls, flowers, lace) to the casual, breezy boho styles she sports while running around town. It's a portrait of a trying time in Samstat's life--she finds out that Mark has been cheating during her pregnancy with their second child, and is then robbed of her wedding ring while separated from him--but her look remains tough and elegant throughout. No surprise, then, that she knows exactly what to do in the end. (Spoiler alert: Someone, not saying who, gets a pie in the face.)
Meg Ryan as Sally Alrbight in When Harry Met Sally: 
When Harry Met Sally is Ephron's classic rom-com, and Meg Ryan's Sally Albright is right up there with Annie Hall when it comes to the most-referenced female characters in film. When we meet Sally, she's a prim-and-proper college student rattled by her crass road-trip buddy, Harry (Billy Crystal), a friend's boyfriend who's also heading home for the holidays. When they meet again, years later, Sally has grown up, and so has her wardrobe--her college prep attire has been replaced by a more sophisticated, womanly style, featuring tailored blazers, feminine, classically cut dresses, and layered casual looks. Harry and Sally form a friendship (despite the fact that their dynamic hasn't changed much), and eventually, the two have to navigate the revelation that they are, as they have always been, more than friends.
Meryl Streep in Heartburn
Coming Around Again by Carly Simon -- $12.83
PLH Bows and Laces Hair Clips -- $12
Fekkai Volume Mousse -- $17.52
Zadig & Voltaire Tunic -- $245
Meg Ryan in When Harry Met Sally
Marc by Marc Jacobs Turtleneck -- $176
Asos Laird Porkpie Hat -- $72.60
Rag & Bone Charles Houndstooth Blazer -- $695
Olympia Le Tan Cardigan -- $784
ASOS Slouch Shoulder Bag -- $141.56