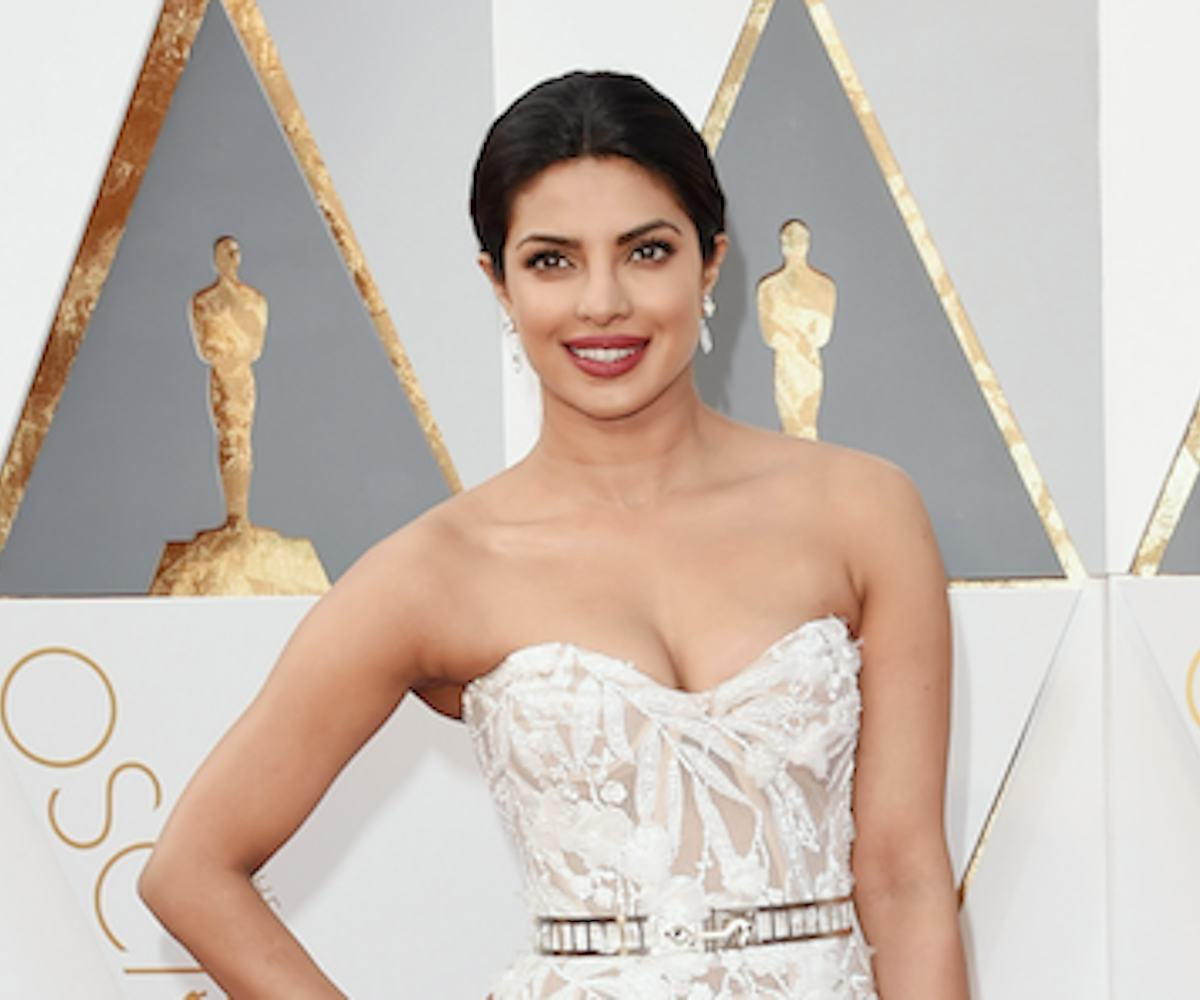 photo by Jason Merritt / getty images
Priyanka Chopra Says She Lost A Role Because Of Her Skin Tone
The 'Quantico' star opened up about racism in Hollywood in a new interview
Priyanka Chopra made history as the first South Asian woman to star in an American network series in 2015 when her ABC hit show, Quantico, premiered. And though her rise from Bollywood to Hollywood was one that was widely celebrated, the actress shared that the journey there was not easy. Chopra recently opened up about Hollywood's dark side in a new interview with InStyle, where she discussed knowing her worth, the entertainment industry's problematic pay disparity, and a time when she lost a film role because of her skin color.
"I was out for a movie, and somebody [from the studio] called one of my agents and said, 'She's the wrong—what word did they use?—'physicality,'" Chopra told the publication. "So in my defense as an actor, I'm like, 'Do I need to be skinnier? Do I need to get in shape? Do I need to have abs?' Like, what does 'wrong physicality' mean?" She then noted that her agent explained to her that the studio "wanted someone who's not brown." "It affected me," she said. 
The profile notes that this wasn't Chopra's first experience with discrimination. When she was a teenager, the actress left India to live with her aunt and uncle in Boston, where she was bullied and name-called by her school peers. She ended up returning home to India for her senior year but says that this same racism can still be found in castings today. "No one will say that a woman is getting paid less because she's a woman of color, but the numbers mostly end up reflecting that," she added.
Yet despite Hollywood's long track record of discrimination, Chopra knows her worth: "I'm a producer, so I understand how much of an asset, as an actor, I would be on a project."
You can read Chopra's interview in full, here.