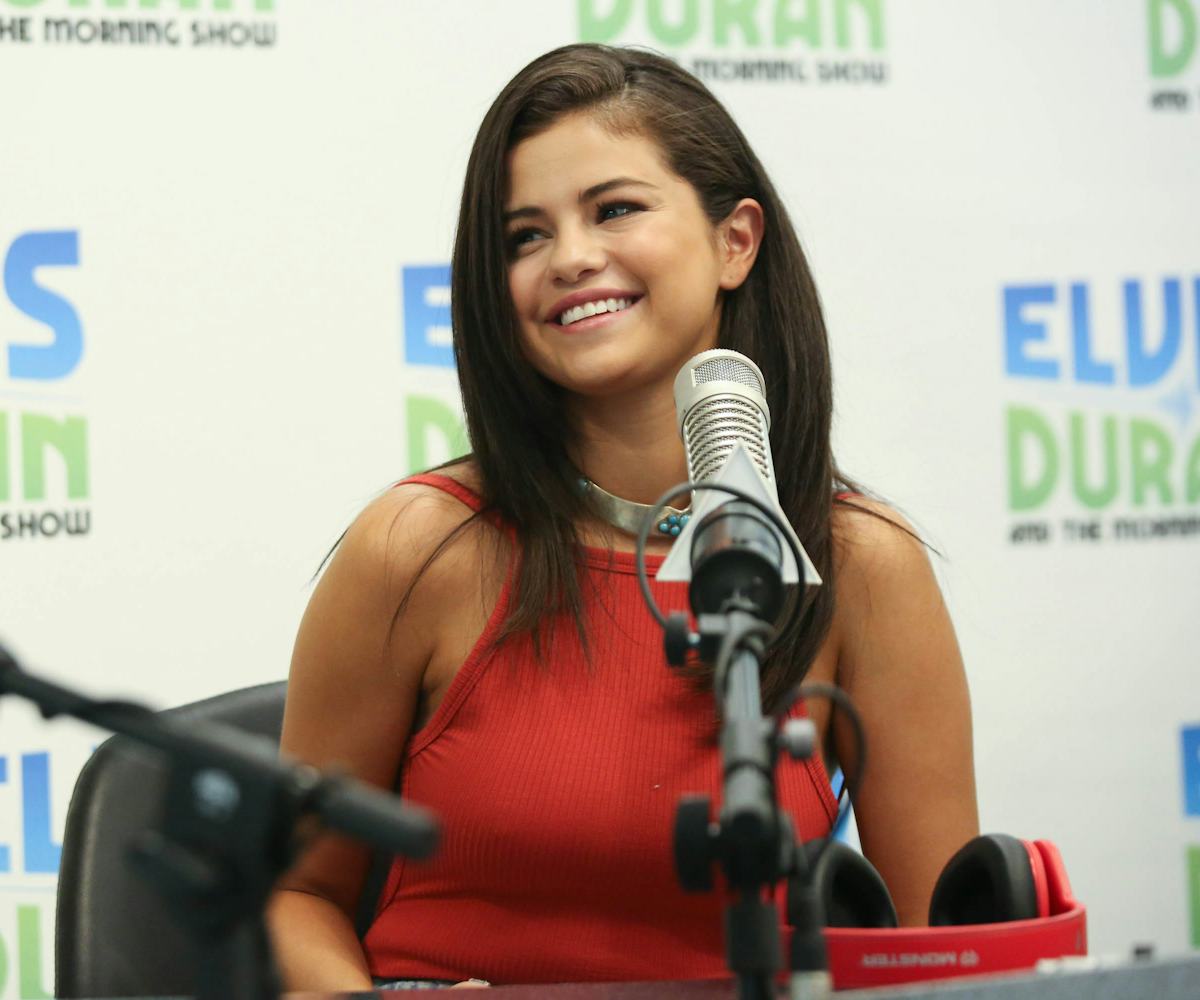 Photo by Rob Kim/Getty Images
selena gomez reframes the dialogue around the purity ring
not embarrassed to put it on or take it off
The purity ring has long been a hot topic of discussion for young stars. The media has a certain fascination with a young star's (especially a Disney star's) decision to "remain pure" and choose not to engage in premartial sex, which the ring represents. The media, then, has an even greater and slightly voyeuristic fascination with a young celebrity's decision to remove the ring, implying that he or she no longer abides by the vow.
Selena Gomez came under intense scrutiny several years ago for her decision to don—and then remove—her purity rings, which she wore during her relationship with Nick Jonas. Jonas and his brothers were also given heavy media attention for their purity rings, which ultimately they removed, as well.
In a recent interview with The Sunday Times, Gomez addressed the purity ring and how she was treated, both for choosing to wear one and then choosing to take it off. Gomez said, "I'm not embarrassed to say that. I'm also not embarrassed to say that the ring has come off. I got it when I was 13 and I respect so much what it represented, but it isn't for everyone."
Gomez decided to remove her purity ring once she began her relationship with Justin Bieber. "I didn't think I was doing anything bad by falling in love," she said about the decision. "There's such an emphasis on people being the perfect thing and then destroying them because it's good press. Also throw in the fact that you are a teenager—it makes it more difficult."
She certainly reframes the dialogue surrounding the purity ring and rightly emphasizes the fact that the media should not be scrutinizing the personal decision of any star to wear one, or to take it off.