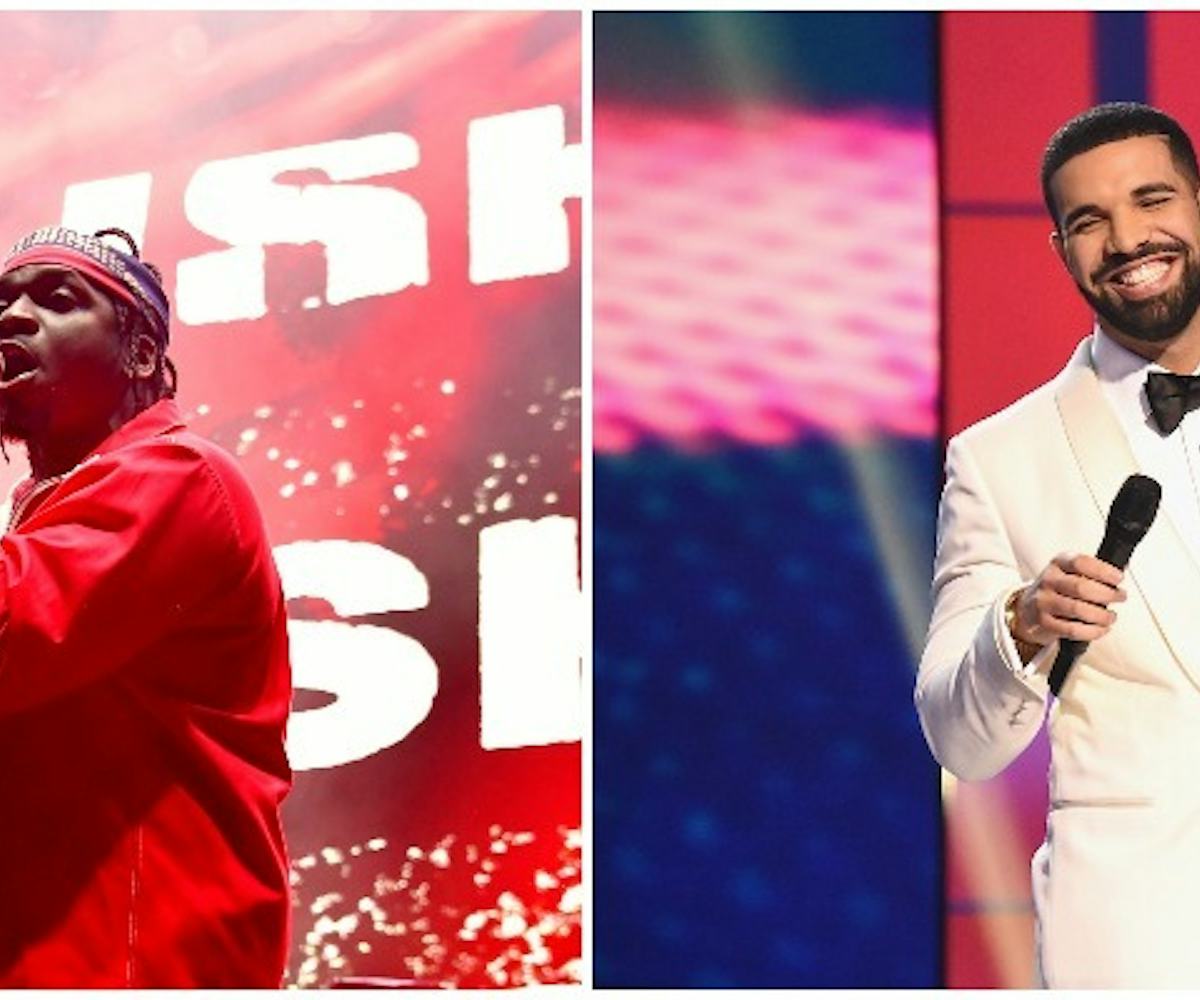 photos by Neilson Barnard; Michael Loccisano / getty images
Pusha T Claims Drake Has A Secret Child In New Song
"You are hiding a child, let that boy come home"
Pusha T and Drake's beef is getting tense.
Things began to heat up last week after Pusha dissed the rapper-actor on his song "Infrared" from his latest album, DAYTONA, released last Friday. On Saturday evening, Drake issued a response to Pusha (and took shots at Kanye West) by way of a new track called "Duppy Freestyle." But everything took a sour turn after Pusha dropped a scathing response in a new single, "The Story of Adidon," last night, in which he accused the Canadian artist of hiding a secret child. Yikes.
The cover art for the single features a photo of Drake in blackface (yes, really!), which was reportedly taken in 2008 by photographer David Leyes. In the track, named after Drake's alleged son, Pusha claims that the baby's mother is a former adult star.
"A baby's involved, it's deeper than rap. We talkin' character, let me keep with the facts. You are hiding a child, let that boy come home," he sings, before adding: "Adonis is your son, and he deserves more than an Adidas press run, that's real. Love that baby, respect that girl. Forget she's a pornstar, let her be your world."
Needless to say, the reveal took Twitter by storm.
Drake has yet to respond to the allegations.