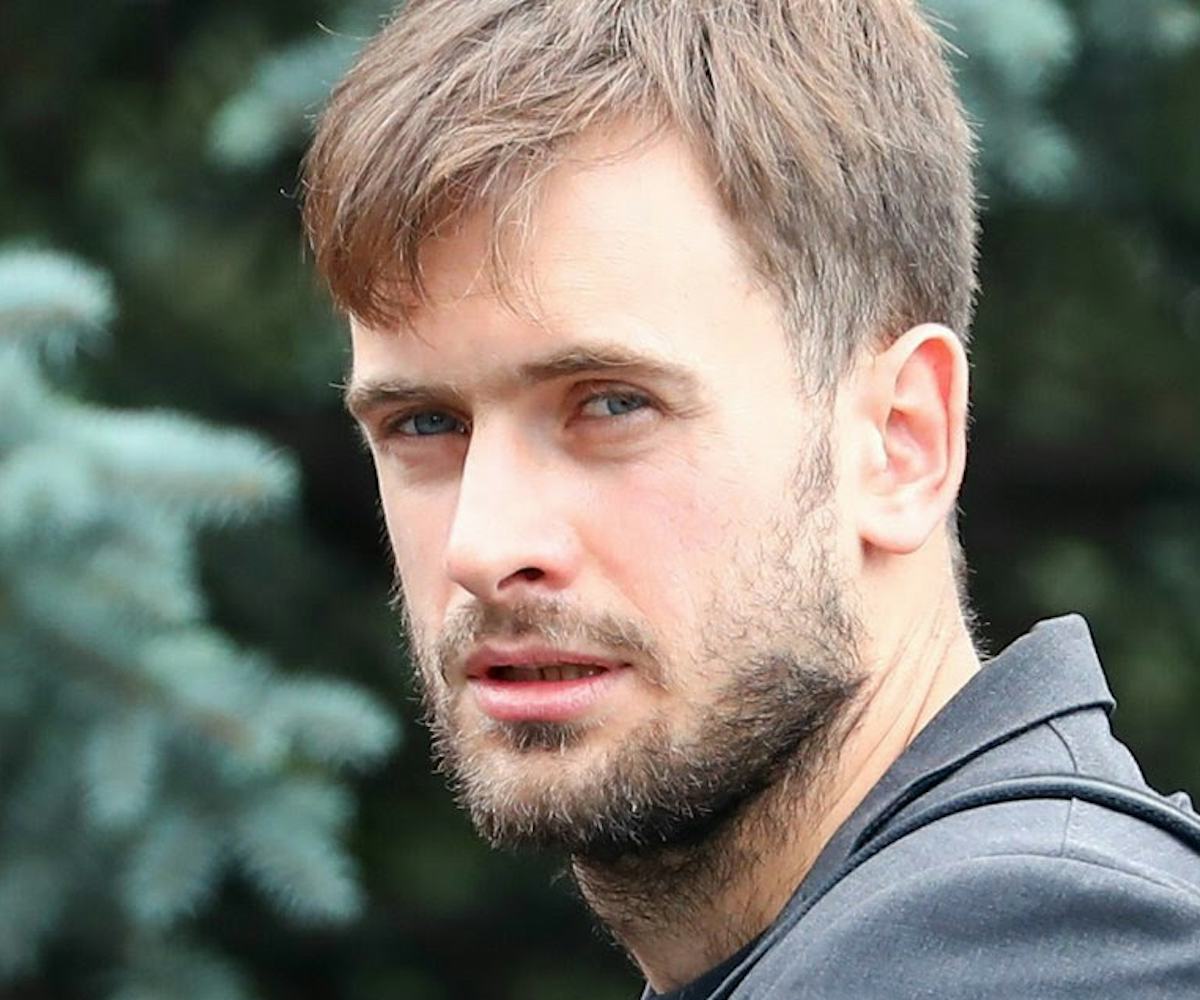 Photo Courtesy of Gold Atlas
Pussy Riot's Peter Verzilov Poisoned, Nadya Tolokonnikova Releases Statement
"He might be dead now if Nika Nikulshina was not around to help him"
Last Thursday, September 13, Pussy Riot member Peter Verzilov was hospitalized after presumably being poisoned. He was moved from the initial hospital in Moscow to Charité Universitätsmedizin hospital in Berlin, to avoid leaving Verzilov vulnerable to further attack. Today, Prof. Dr. Karl Max Einhäupl (CEO) and Prof. Dr. Kai-Uwe Eckardt, held a press conference to declare that their medical conclusion was that Verzilov was indeed poisoned in Moscow.
"We wish we could get a comment from Peter about his poisoning," a statement released via Gold Atlas and Nadya Tolokonnikova explains, "but we cannot since he's still disoriented and not fully with us as the Peter we know. He's dizzy and confused, he cannot remember where he is right now." Verzilov does not understand his current surroundings, of course, and assumed he was in a prison rather than a Berlin hospital. "It's amnesia, but the good news is that this particular form of amnesia is reversible," they explained. "In the very beginning he could not recognize his mother. Nothing like that anymore."
Verzilov still has his "unique sense of humor," according to the statement, "When he saw [Tolokonnikova] and Nika Nikulshina yesterday, he said, 'So good to see you without handcuffs.'"
The doctors have explained that this poisoning looks to be the result of an anticholinergic agent. The poison is a group of 40 to 50 drugs, though not identified specifically yet, and the benefit of the assailant is that they aren't traceable for very long in the blood and urine, allowing them to disappear before properly identified. One possible drug used is nicknamed "Devil's breath," which is popular among criminals as a date-rape drug.
"It's important to realize that Peter's life was in danger," they added. "He might be dead now if Nika Nikulshina was not around to help him. In large doses anticholinergic drugs can cause respiratory failure and death." As of now, Verzilov is free to move around the hospital—not tightly secured to his bed as he was in Moscow—and he has visitors throughout all hours of the day. Updates will be provided via Pussy Riot and Nadya Tolokonnikova on Twitter.