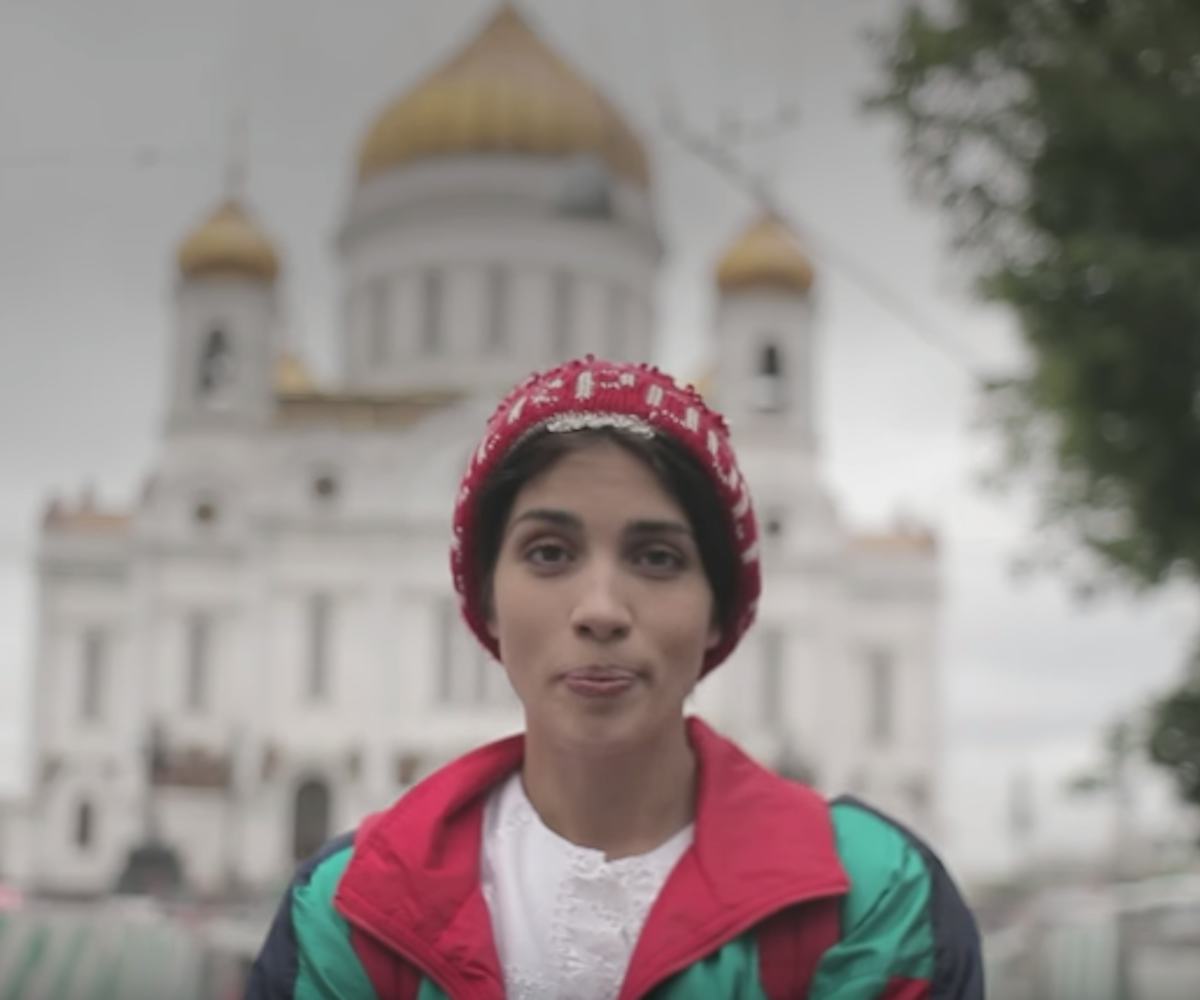 screenshot via youtube
Pussy Riot Is Crowdsourcing Their Latest Political Project
The "immersive theatre experience" will debut this November in London
In 2012, five members of famed feminist punk band Pussy Riot gained notoriety after being imprisoned for two years following their performance protesting Vladimir Putin's rule. And now, the group, in collaboration with Les Enfants Terribles, are creating a theatrical experience based off Pussy Riot's history.
"I think it's really important that this is immersive" says James of Les Enfants Terribles of the project. "We are transporting you, the audience, through the life experience of what Nadya and Pussy Riot went through."
The play will feature Nadya Tolokno, who told Dazed that the band felt that the immersive theatre was a medium in which the group was "keen to try and tell the Pussy Riot story through." During the performance, audience members will receive sentencing and be sent to prison, where they will work in labor colonies just as the band did. The play will also include elements of the band's journey from their arrest to present day, including recreating visuals from Russian courtrooms, their experience in solitary confinement, and more. 
"That's why we are making this play, where everybody will have an opportunity to understand on their own skin, what it means to be a Russian prisoner," says Tolokno. "You need to go through that in order to know why you need to protect your own freedoms."
Donate to their Kickstarter page here, and see the promotional video below.