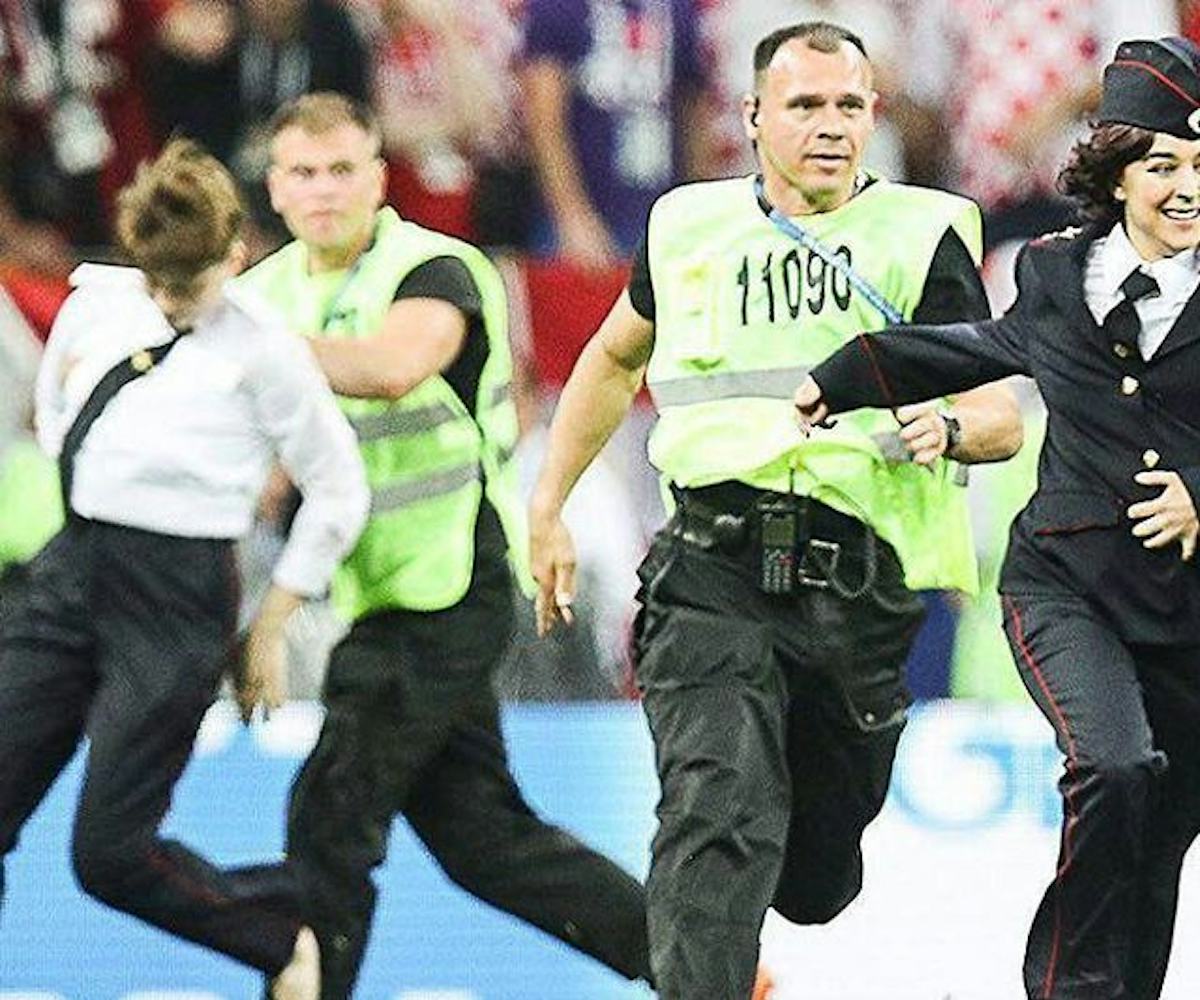 Photo via @wearepussyriot Instagram
Pussy Riot Is Behind That World Cup Protest
Four people have been arrested
Russian feminist punk rock protest group Pussy Riot used the FIFA World Cup field as a stage for their most recent protest last night—and the entire world was their audience. During the 52nd minute of the France-Croatia match, three women and one man stormed the field in police uniforms, which brought the game to a halt. One of the women, who was photographed giving French football player Kylian Mbappé a high-five, was identified as a member of the group.
The group released a statement on Twitter and Facebook shortly after the event to explain that the performance was a protest against human rights abuses in Russia, specifically actions by police. Their storming of the field served as a reminder of Russian police's history of politically charged arrests. The group's official statement outlined their motivation and demanded that the country "allow political competition" and "stop illegal arrests on rallies," among other things. 
Following the protest, the group has been charged with violating the rules of spectators at sporting events and of wearing police uniforms illegally. These offenses carry fines of maximum 10,000 roubles ($161) and 1,500 roubles, respectively. The four protesters were arrested following the event and spent the night at the police station.