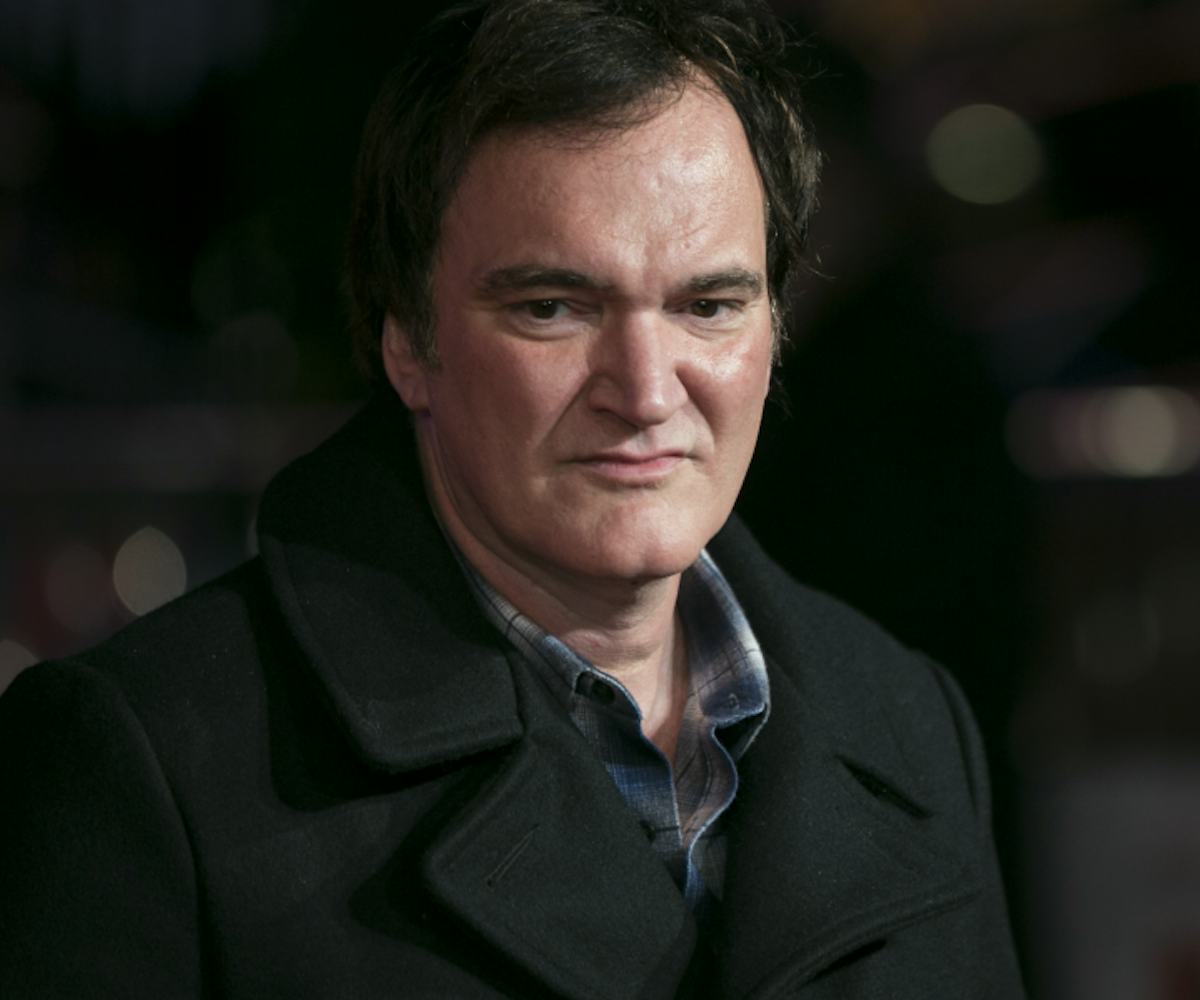 Photo by John Phillips/Getty Images
Quentin Tarantino Apologizes For His Comments Defending Roman Polanski
"I was ignorant, and insensitive, and above all, incorrect"
When Uma Thurman opened up about her allegations against Harvey Weinstein last week, the disgraced producer wasn't the only focus of her ire. She also called out director Quentin Tarantino for creating an unsafe work environment for her on the set of Kill Bill, which ultimately led to a car crash that left the actress injured. In the wake of these allegations, an old Howard Stern interview has resurfaced in which Tarantino claimed that it was "not rape" when director Roman Polanski had sex with a 13-year-old girl.
For those not up to speed: Polanski has been accused of raping several underage girls in the 1970s. The highest-profile of these assaults took place in 1977, when Polanski drugged and raped 13-year-old Samantha Geimer in the L.A. home of Jack Nicholson. (Side note: Nicholson's then-girlfriend Anjelica Huston walked in on the incident, but did nothing.) Polanski was indicted on six criminal counts, but he fled the country before completing his 90-day jail sentence. He hasn't been back to the U.S. since, and if he ever was to return he would likely spend the rest of his life behind bars.
Despite the fact that Polanski gave a 13-year-old champagne and a Quaalude before proceeding to have sex with her, in 2003 Tarantino just didn't seem to find the whole situation problematic:
He didn't rape a 13-year-old. It was statutory rape...he had sex with a minor. That's not rape. To me, when you use the word rape, you're talking about violent, throwing them down—it's like one of the most violent crimes in the world. You can't throw the word rape around. It's like throwing the word 'racist' around. It doesn't apply to everything people use it for.
Tarantino went on to say, "She wanted to have it and dated the guy...Look, she was down with this."
Naturally, Tarantino's appalling, uninformed comments have led to vicious backlash against the director, leading him to issue an apology:
I want to publicly apologize to Samantha Geimer for my cavalier remarks on the Howard Stern Show speculating about her and the crime that was committed against her. Fifteen years later, I realize how wrong I was. Ms Geimer WAS raped by Roman Polanski. When Howard brought up Polanski, I incorrectly played devil's advocate in the debate for the sake of being provocative. I didn't take Ms Geimer's feelings into consideration and for that I am truly sorry. So, Ms Geimer, I was ignorant, and insensitive, and above all, incorrect.
Geimer—acting on a level of class and forgiveness that we can only hope to aspire to—has not only accepted Tarantino's apology, but Polanski's (which she revealed in 2017) as well:
Like I said about Quentin, I don't need an apology, because I don't care about what he said. Why should I, right? I don't let that stuff bother me. But in actuality, I'm kind of wrong, because it seems that it is nice to have an apology. That one from Roman ended up being super-meaningful.