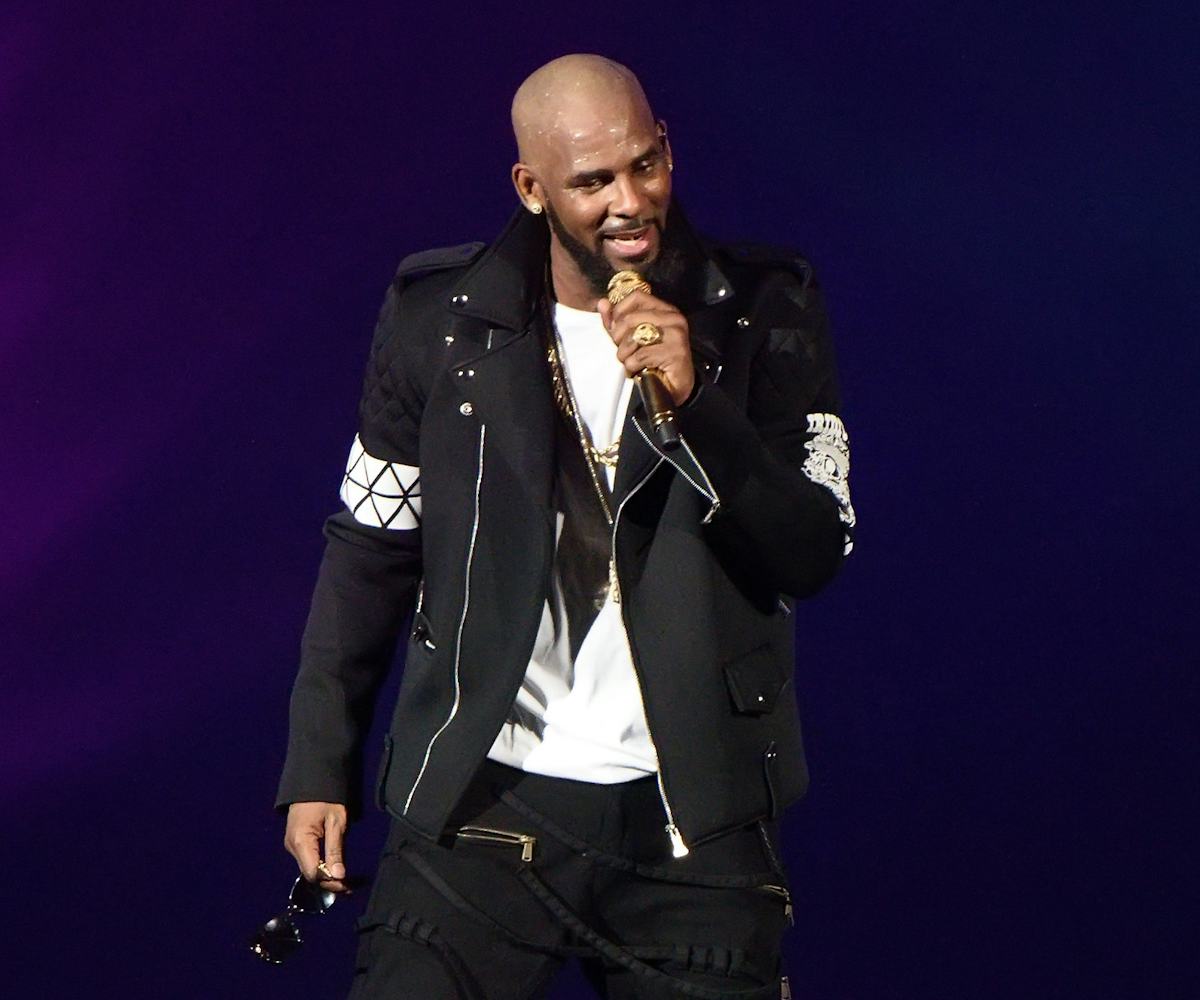 Photo by Daniel Boczarski/Getty Images
R. Kelly Thinks He's The Victim
He absolves himself of any blame in a creepy new song addressing the allegations against him
R. Kelly, the rapper who we do not want or need new music from, just released a song called "I Admit." The song addresses the multiple allegations against him, including acts of pedophilia and running an alleged sex cult. In fact, he has so many accusations against him that it takes an entire 19 minutes to get to them all. But if you think he takes any responsibility for his actions, you'd be wrong.
Eager to absolve himself of any blame, Kelly uses the lyrics of the song to essentially say that he doesn't understand the definitions of the words that have been used to describe him and his conduct. He seems to be confused about what the word "pedophile" means, as well as what, exactly, "cults" are. On his pedophilia accusations, he says, "I admit I fuck with all the ladies, that's both older and you ladies/ But tell me how they call it pedophile because that shit is crazy." So, basically, he says that he has slept with underage girls, but he doesn't think it should be described as pedophilia. That doesn't sound creepy or predatory at all (we say, sarcastically).
In reference to the allegation that he runs a sex cult, again, he seems to not understand the meaning of the word: "What's the definition of a cult?/ What's the definition of a sex slave?/ Go to the dictionary, look it up/ Let me know, I'll be here waiting." Though he doesn't know exactly what those words mean, he sure as hell knows he's not running one, calling the stories "silly."
He also criticized Spotify for taking his music off of its playlists, saying "I'm not convicted, not arrested, my name dragged in the dirt/ All this work to be successful, when you abandon me cause of what you heard." 
If you want to subject yourself to the torture that is a man spending 19 minutes defending his disgusting behavior, you can stream the song on SoundCloud. If you love yourself, don't.