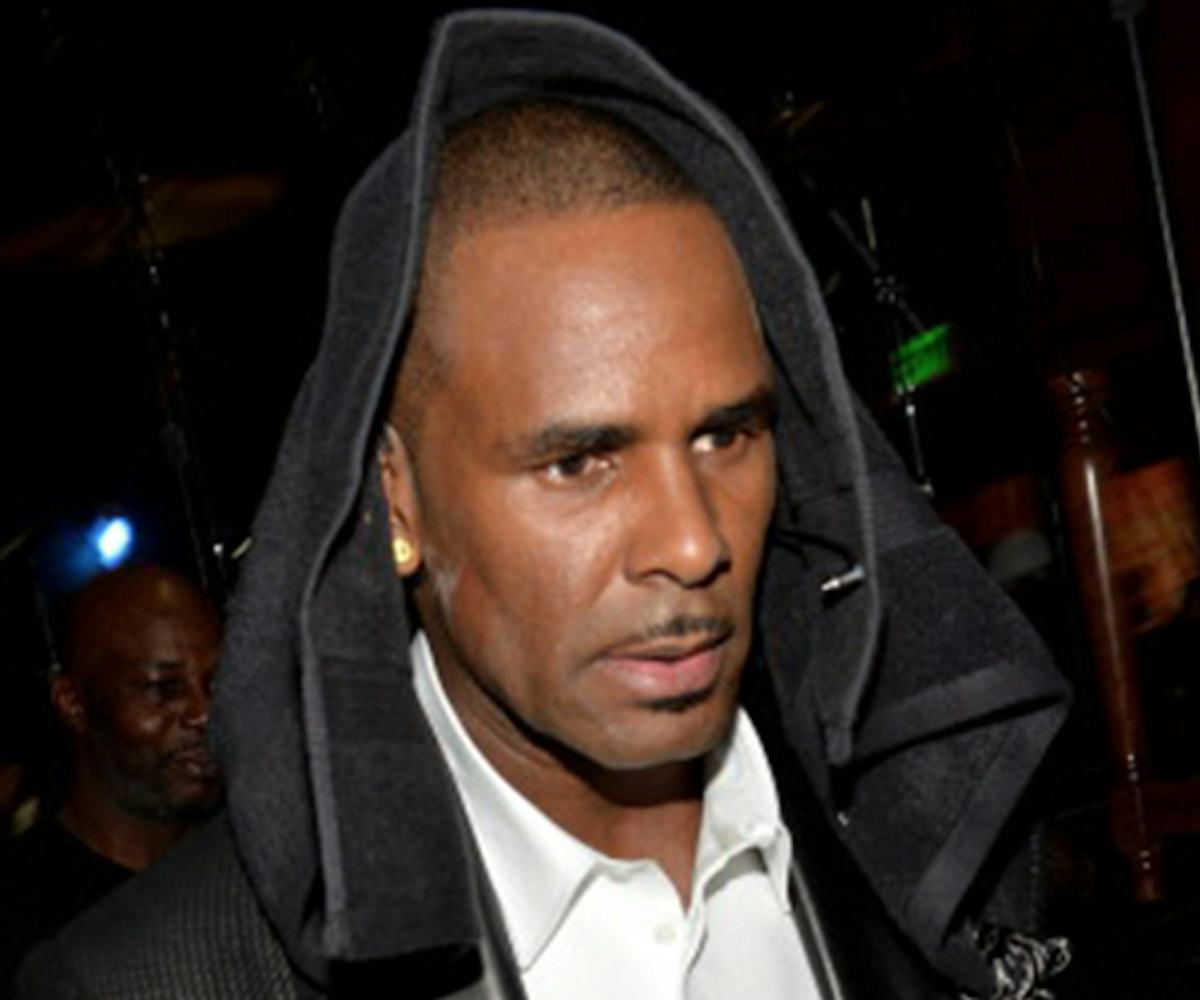 Photo by Michael Buckner/AMA2013/Getty Images for DCP
R. Kelly Is Now The Subject Of A Criminal Investigation
"Leave no stone unturned"
Last month, BuzzFeed published a lengthy, disturbing report about R. Kelly allegedly manipulating six women into some kind of abusive cult. Today, the chairman of Fulton County, Georgia, John H. Eaves has called for a full criminal investigation into those allegations, BuzzFeed reports.
In a statement, Eaves said he received new information from the John Creek Police Department that he believes is all the district attorney's office "needs to advance a criminal investigation of the well-known allegations." He asked the district attorney to "investigate the matter and leave no stone unturned." He encouraged them to "follow every lead—no matter where it leads, or who it implicates, and bring those persons to swift justice."
Eaves added that no one is above the law and that "we will not allow our young girls and young women to be preyed upon by predators or anyone who aims to brainwash and strip them of their human dignity and their right to be free." 
After the allegations came to light, Fulton County officials wanted to ban R. Kelly from performing in Atlanta, but the show is still moving forward despite their objections. 
BuzzFeed's initial report detailed how R. Kelly was holding several women hostage, some under the guise of advancing their music careers, in his Duluth, Georgia, "guest house" and Chicago recording studio. Three former members of R. Kelly's inner circle corroborated these reports, saying that the singer "controls every aspect" of the women's lives, "dictating what they eat, how they dress, when they bathe, when they sleep, and how they engage in sexual encounters that he records."
R. Kelly denies these accusations. In a statement, his attorney said his client "will work diligently and forcibly to pursue his accusers and clear his name."