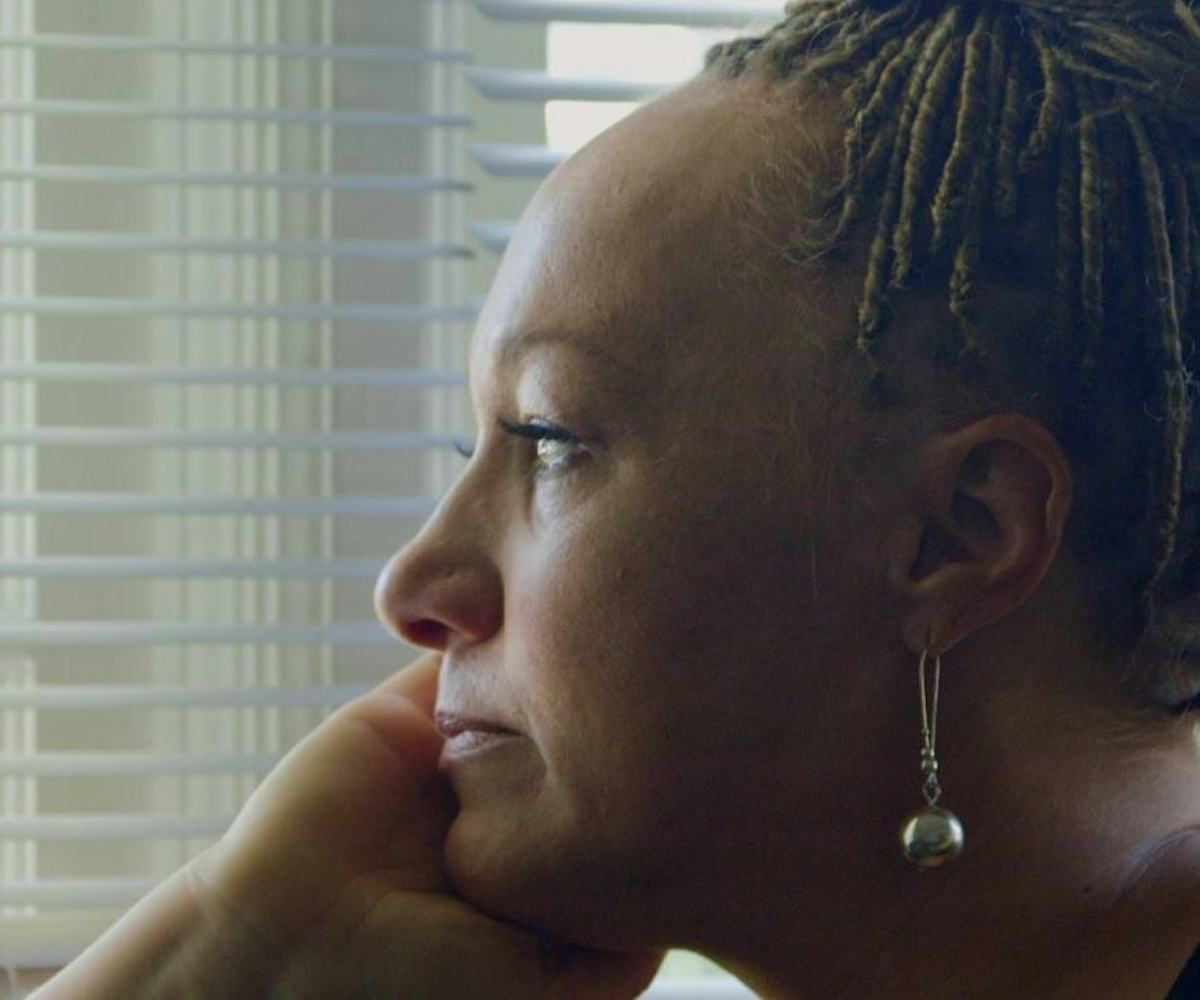 Photo via Netflix
Rachel Dolezal Has Been Charged With Welfare Fraud
Rachel Dolezal, a white woman who made headlines in 2015 after it was revealed she posed as black for years, is currently facing charges of welfare fraud.
According to The Washington Post, Dolezal—former leader of Spokane, Washington, chapter of NAACP—is accused of illegally receiving $8,847 in public assistance funds per court documents obtained by KHQ-TV. She has been charged with first-degree theft by welfare fraud, second-degree perjury, and false verification for public assistance.
Dolezal had allegedly been getting food and childcare assistance funds after claiming she made less than $500 a month, per the BBC. However, she reportedly deposited $84,000 into her bank account between August 2015 and September 2017. According to investigators, Dolezal only reported $20,000 of that sum, listing it as a "one-time job" for "speaking and voice overs." The investigation started after the Washington State Department of Social and Health Services learned Dolezal had published a memoir and would probably receive "payments of $10,000 to $20,000 as advances against later royalties," per court documents.
A good portion of Twitter is reacting to the news by asking how long it will take for Dolezal to "plead 'white'" in this particular situation. (In 2002, Dolezal sued Howard University, claiming she had been discriminated against because she was white.)
Unfortunately, there is also an ugly flipside to this. As user @MissZindzi pointed out, "Saying that Rachel Dolezal is 'really Black' bc she is being accused of welfare fraud, is racist as fuck." 
If convicted, Dolezal may have to repay the funds and serve up to 15 years in prison. According to The Spokesman-Review, she is due to appear in court on June 6.