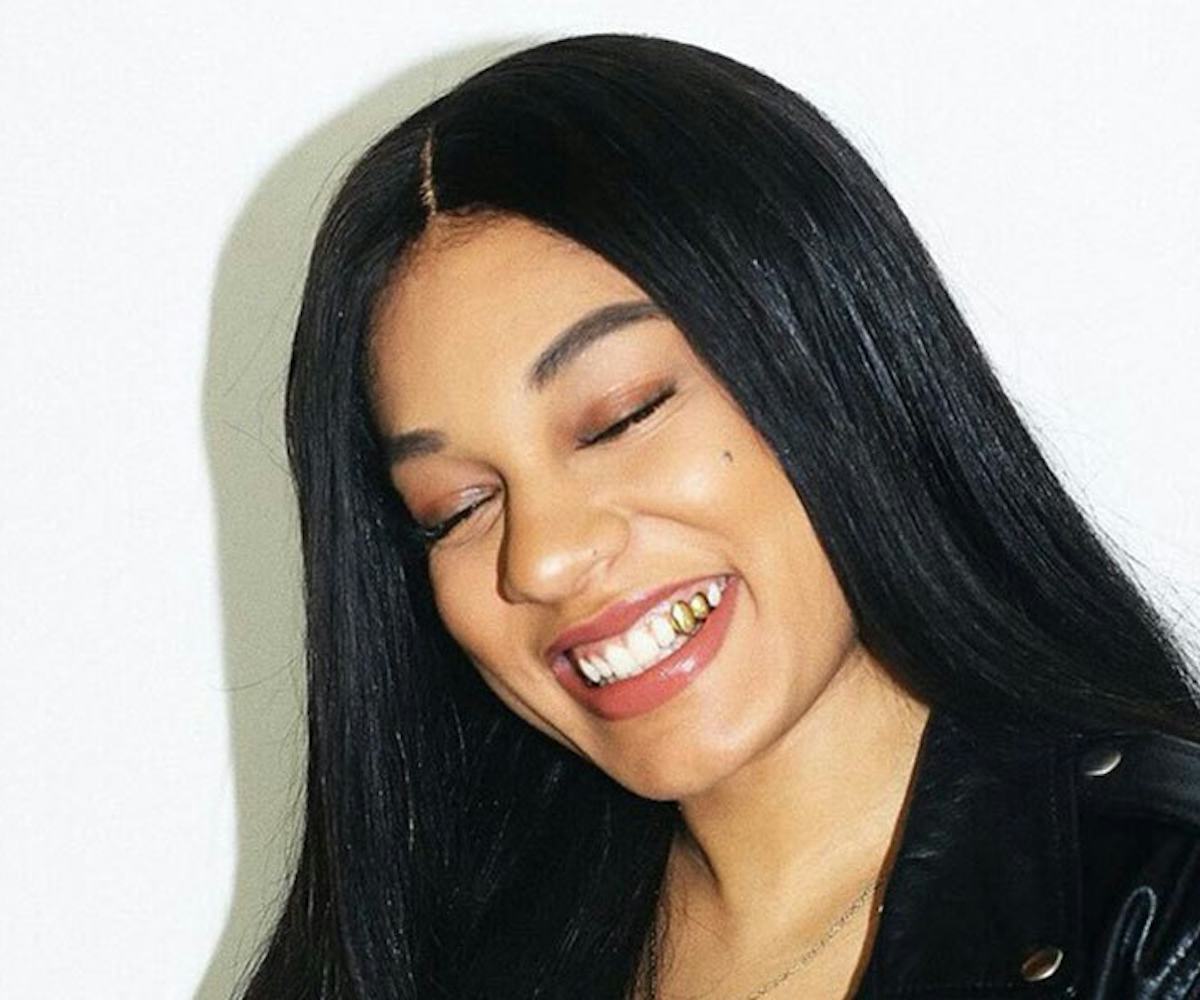 Rachel Foxx Walks Us Through Her New EP, Track-By-Track
'Flame' is available to stream now
If Toni Braxton and Aaliyah had a baby in 2018, it would sound like Rachel Foxx. The East London singer gives off hints of that '90s R&B we're not so secretly always longing for, and makes it modern. After releasing two EPs and a string of singles, Foxx is dropping a new project titled Flame, and she's bringing that sound we so adore with her.
The singer tells us she's been working on her new record since last year, and after some delays, she's anxious to finally get it out there. "This project is a mixture of feelings," she says. "It's fun, it's happy, it's sad, it's real, it's compelling." It's also the longest EP she's released so far, coming in at seven tracks total (though, as Kanye West and Pusha T have shown, seven tracks make an album nowadays). Either way, fans won't have to wait too long for Foxx's official debut album. She says she's working on it now, but, at the moment, she's gearing up for her favorite part of the music-making process: live shows.
Ahead, Foxx breaks down Flame for us, track-by-track.
"Daydream (Freestyle)"
I recorded it as a demo on a free hand mic lying on the sofa, and when I listened back, it sounded like a cool intro.
"Wrong"
One of my favorite songs on the project. I talk about my experience in relationships and "doing it all wrong."
"Wish"
I wrote "Wish" about reminiscing about your ex, or just thinking about someone else in general.
"Chance on You"
"Chance on You" was kind of empowering for me. I talk about life, I talk about taking a chance on someone... risking it.
"Happen to Me"
One of my most fun songs, my inspiration was funk and groovy disco. It's bouncy, colorful, and symbolizes a lovely time of my life.
"Don't Be Shy"
I wrote this song last year. It kind of shows the cocky side of me and it's about being in control.
"Mistress"
I wrote "Mistress" for women. It's about expressing your sexuality, having fun, and feeling confident.