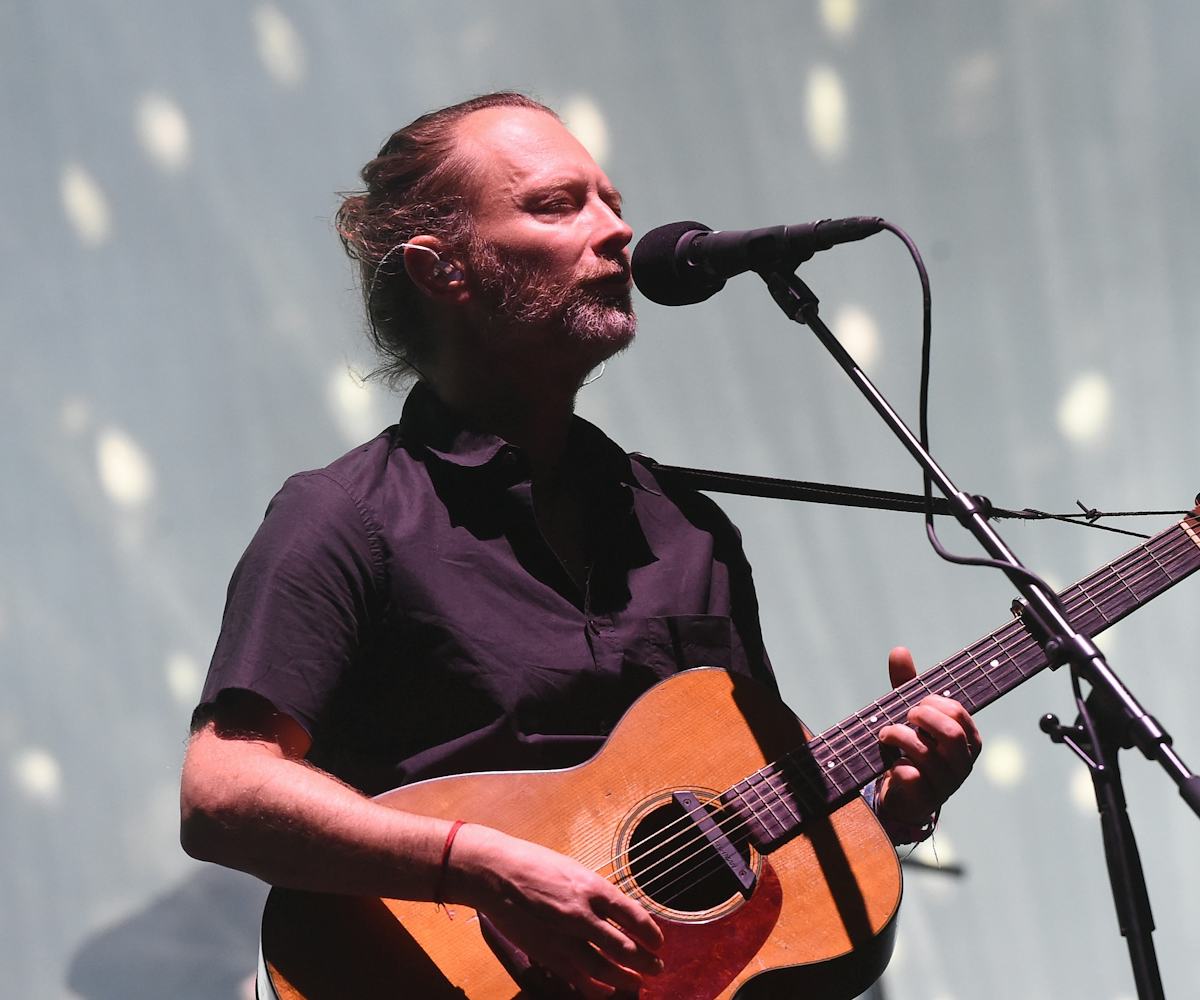 Photo by Kevin Winter/Getty Images
Radiohead Is Releasing A New Single Next Week
Everyone has been patiently waiting for the deluxe reissue of Radiohead's OKNOTOK, which will be released on June 23 to mark the 20th anniversary of Radiohead's third album, OK Computer. However, a Reddit user made the discovery that the band is blessing us a few weeks early with a standalone track ahead of the album—a single called "I Promise"—which will be available Friday, June 2.
"I Promise" is a previously unreleased track from the OK Computer sessions that they've often played live since OK Computer first came out. However, this is the first official studio version of the song to be released. See below for the live performance of "I Promise" from 1996.
The rest of OKNOTOK is set to feature two other unreleased recordings, "Lift" and "Man of Promise." The three tracks are coveted as "lost" songs that have never had studio versions but fans loved from the live performances. Of their single, "Lift," guitarist Ed O'Brien told BBC Music 6 the reason that the band originally excluded the track was that "If that song had been on that album, it would have taken us to a different place."
The album is available for pre-order now, with a boxed version of it to be shipped in in July, featuring three vinyl records and a hardcover book of more than 30 pieces of artwork. See below for the full track list:
Disc 1:
01. Airbag
02. Paranoid Android
03. Subterranean Homesick Alien
04. Exit Music (For a Film)
05. Let Down
06. Karma Police
07. Fitter Happier
08. Electioneering
09. Climbing Up the Walls
10. No Surprises
11. Lucky
12 Tourist
Disc 2:
01. I Promise
02. Man of War
03. Lift
04. Lull
05. Meeting in the Aisle
06 Melatonin
07. A Reminder
08. Polyethylene (Parts 1 & 2)
09. Pearly
10. Palo Alto
11. How I Made Millions