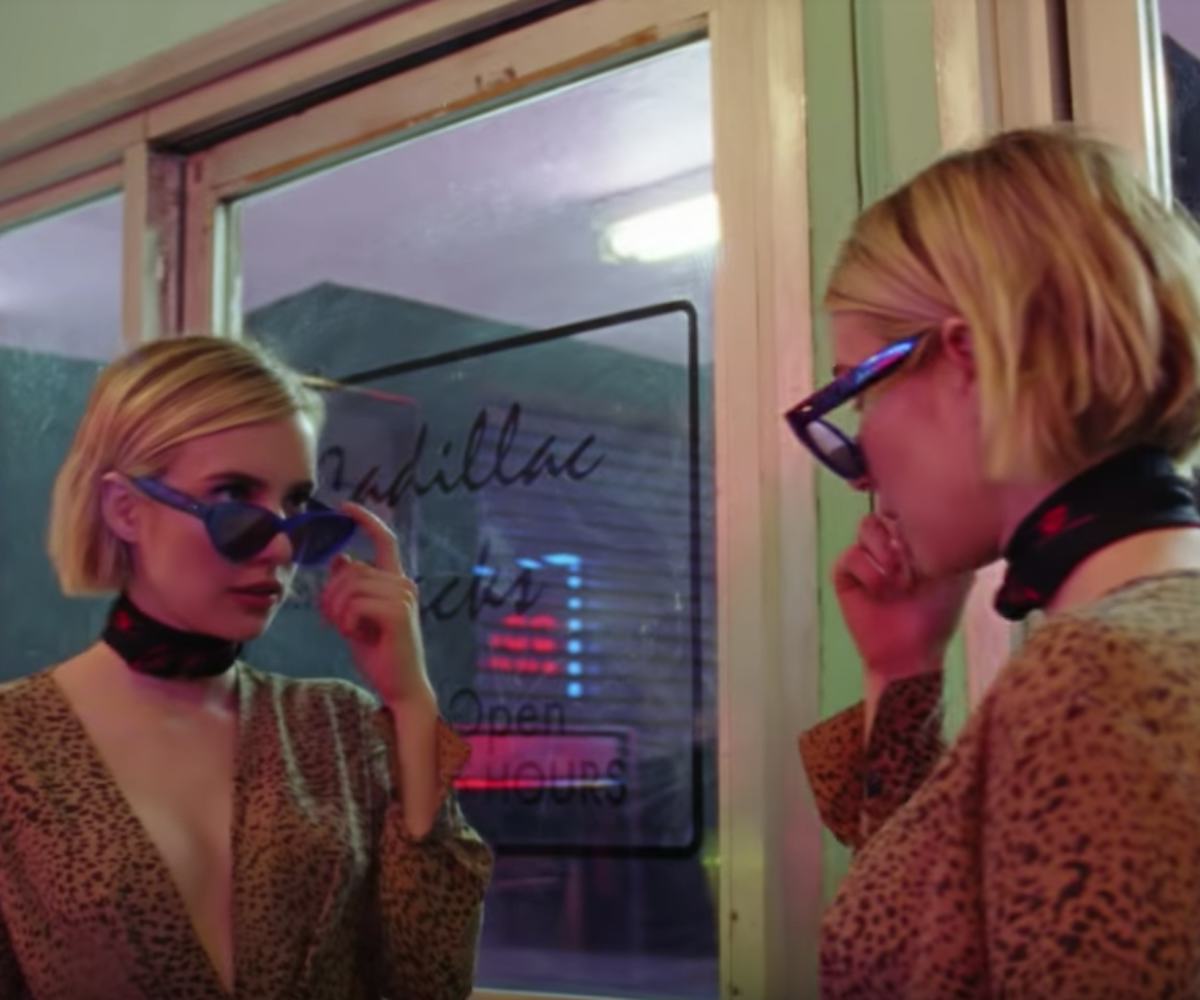 Photo courtesy of Rag & Bone
Rag & Bone's New Short Film Distorts Reality
It stars Emma Roberts, Lakeith Stanfield, Jon Hamm, and more
Rag & Bone is proving to be more than just a beloved fashion brand, it's also a creative film powerhouse. Earlier this year, the brand released a short film starring Ansel Elgort and Kate Mara dancing it up in its latest collection. This season, it outdid itself. On Tuesday, a new short film called TIME OF DAY was released, which follows various stars wearing the brand's Fall 2018 collection.
The film was directed by Thimios Bakatakis, the cinematographer behind The Lobster and The Killing of a Sacred Deer, and has a score by Radiohead's Thom Yorke. And we're not even talking about the cast—Lakeith Stanfield, Jon Hamm, Emma Roberts, Kate Mara, and Lake Bell all make cameos in the 10-minute short.
The film follows them through a day in their life. Shot between New York City and Los Angeles, the stars' days are portrayed sometimes mundane, other times ridiculous. Mara hails a cab, while Stanfield walks down the street talking to himself; Lake Bell stops her car to break dance on the side of the road. 
Watch all of the shenanigans, below.