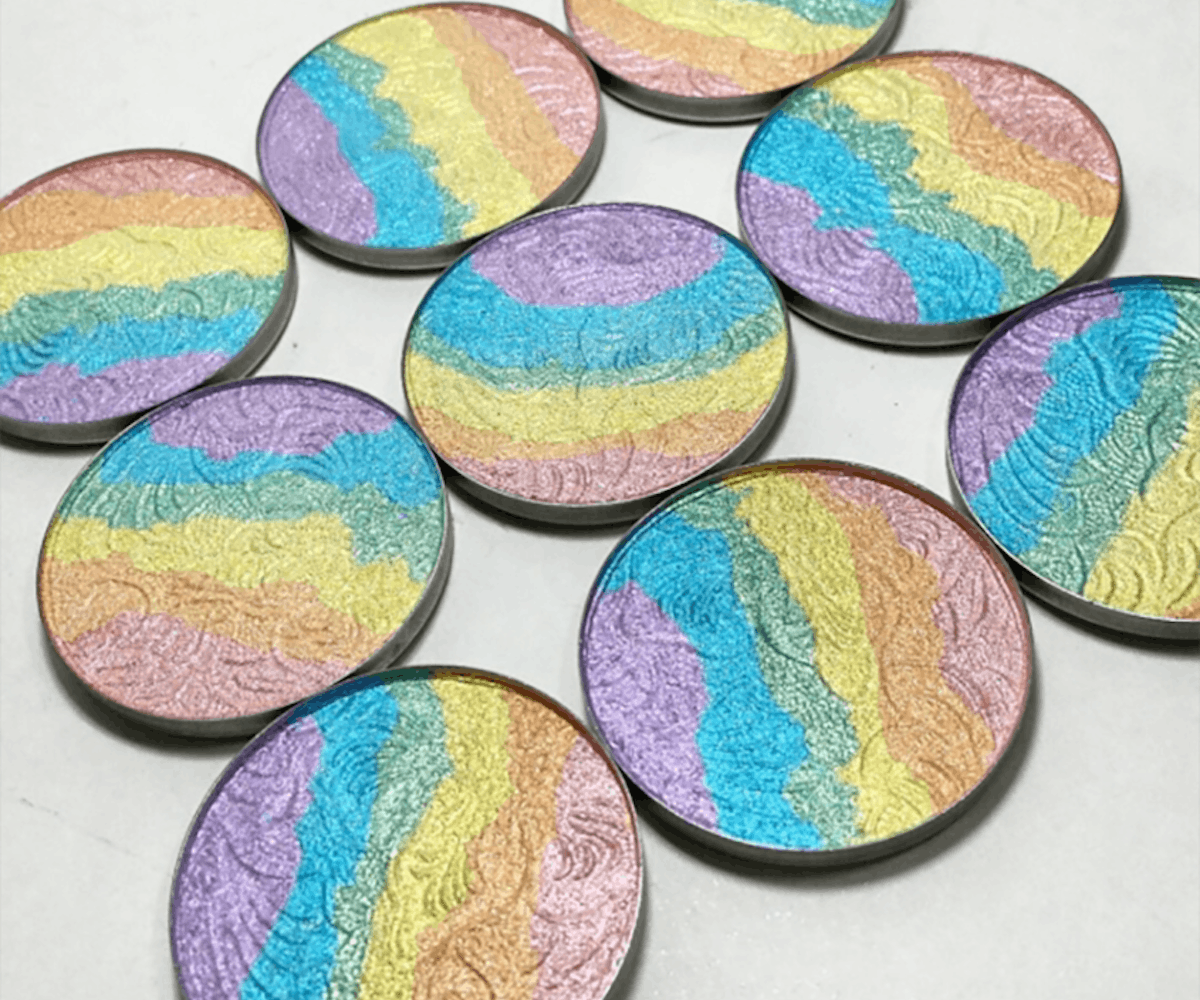 Photo via @bitter.lace.beauty/Instagram
That Internet-Famous Rainbow Highlighter Is Now Available On eBay
The sold-out "PRISM" can be yours for a mere $1,225
Remember that rainbow highlighter that basically broke the Internet last week?
No, we're not talking about Pat McGrath's Skin Fetish 003 (that launch did cause her website to crash, though)—we're talking about a humble little palette previously sold on Etsy. The shop, Bitter Lace Beauty, sells a variety of handmade makeup kits. This particular palette, called "PRISM," is a rainbow blend of illuminating pressed powder. 
Well, we have some (sorta) great news for all of you die-hard beauty fans who didn't get your hands on the now sold-out product. You can purchase the illuminator on eBay—for $1,225 (oh, and $3 shipping).
The palette, which is originally sold for $22, gained major popularity last week after a Reddit user posted an image of it, asking to help her identify the brand. After that, the Internet went crazy, and it was the talk of every beauty blog. I mean, we're not gonna lie—this palette has some pretty magical, unicorn-esque qualities. Check it out for yourself below:
Still, we don't really know how anyone could justify spending that much money on a makeup product, though we're sure somewhere out there, a true beauty addict is considering it. The bidding still has three days left, so we'll just have to wait and see.
Not interested in spending more than a month's rent to make your cheekbones shimmer? The luminous compact will be restocked on Etsy tomorrow at noon EST—but if you're not patient enough to wait, a random eBay user out there has your back. Strobe away.