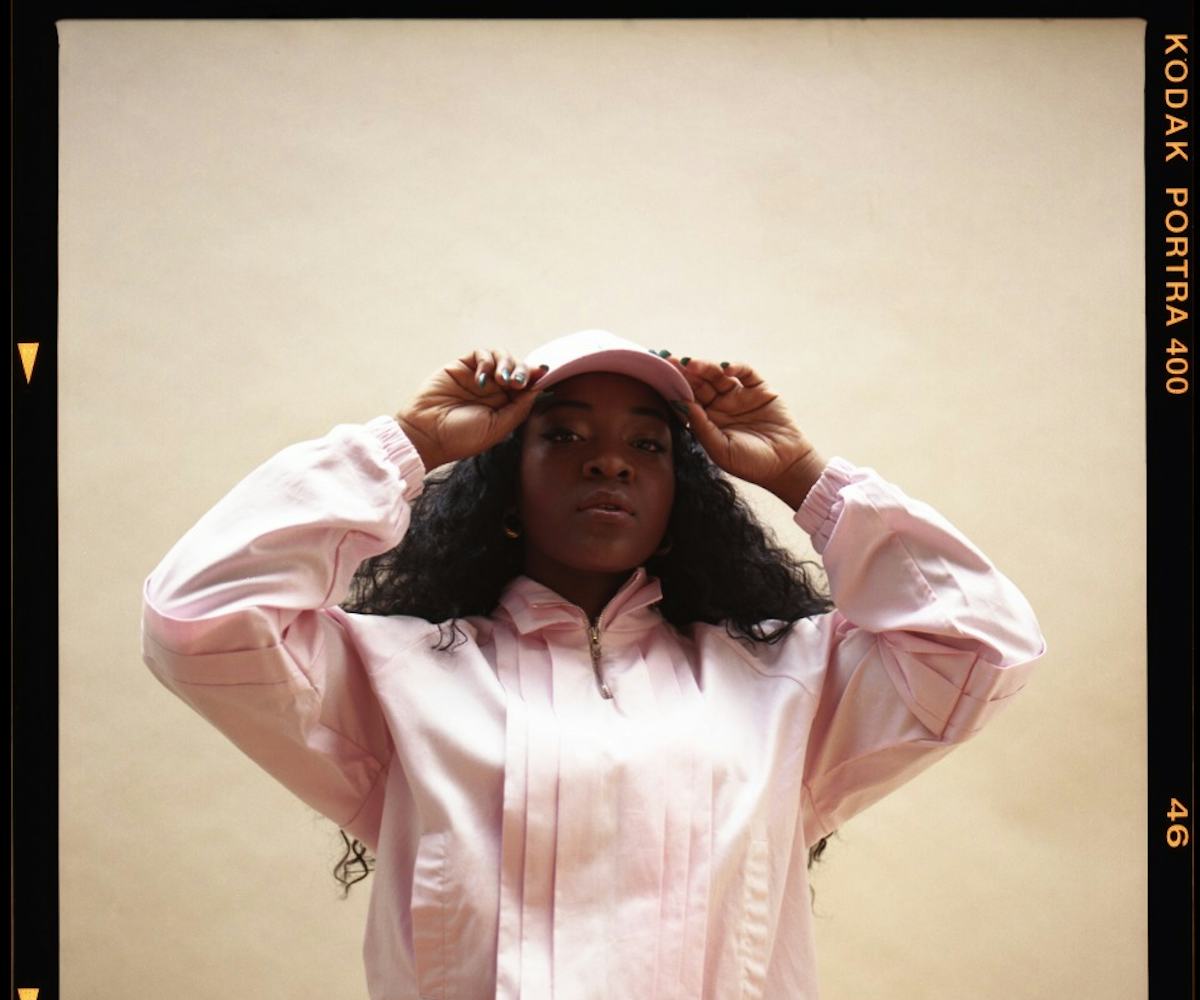 Photo courtesy of the artist
RAY BLK Gets DURTy On Her Latest EP
RAY BLK explored, extracted, and underscored the emotional depths of her mind and heart a year ago through her critically acclaimed debut EP, Havisham. Now, the 22-year-old south Londoner returns with DURT, a smooth, '90s-inspired neo-soul/alt-R&B EP that will have you taking a journey into your subconscious.
Although DURT unmistakably echoes the thematic roots embedded in her earlier works, it's clear that RAY BLK approached the branches of this collection with more honesty and tenacity. "I feel this project is very gritty, very raw, and honest as well," she tells us. "The rawness and grittiness of the songs inspired the name. It's all the experiences I've had and the things that have been on my mind. It feels like one whole piece, and the songs complement each other in that way."
Stream DURT here, and get acquainted with RAY BLK in our interview, below.
Let's discuss your songwriting process. What are the steps you take in approaching a potential song?
It usually starts off when I'm in the studio with a producer. I feed off the emotion of what the instrumental gives me. It usually starts off with some chords on the piano or a guitar, and whatever emotion I feel, or wherever it takes me, is where I begin. I feel lucky because my studio sessions end up becoming therapy sessions and an opportunity to talk to another person about something I'm feeling. Whatever that feeling is, that is usually where the song develops.
Was there anything you did differently with your approach to your latest EP, DURT?
I found myself going back to certain songs and reexamining them, reworking them. I spent time thinking about how I could make the songs better and ended up changing around melodies or words. Now that more people are listening, I want to give my supporters the best quality music I can. I will go back to certain songs I've finished and add something extra or do something different to make it stronger, which I have not done before.
Was the track "Baby Girlz" inspired by real-life events, or was it a manifestation of things that you perhaps witnessed or have seen happen? 
Both really, because it's a kind of real-life situation; there are a good couple of people around me who I went to school with or I knew that had kids quite early and I'll see them around. What really brought the song on was this really weird week, where I kept on bumping into people from my past who I hadn't seen in years, and I just realized how different my life was in comparison to some of theirs. A lot of people I went to school with have kids now or, you know, haven't really achieved the things they probably would have wanted to by now. 
Why did you decide to name the EP "DURT," and how do you compare the newer tracks in this collection with some of your other tracks such as "50/50" or "My Hood"? 
I give everything as it is, as I feel it, and I say exactly how I think. It's also the name of the last track on the project. I would say the newer songs are similar to "My Hood" and "50/50," in a sense, because I feel the project is a snapshot of the year I have had. 
You've mentioned that you look up to artists such as P!nk and Lauryn Hill. Is there anyone new to the music industry that you currently admire?
There is a rapper called Stefflon Don that I'm a fan of. She is a very raw lyricist, and what I love about her is how true to herself she is. I feel a lot of artists pretend to be someone they are not or they water themselves down to be accepted by others. I feel, she doesn't do that and is really herself, and I love it. She is an artist I'm really supporting right now.
Can fans expect to see a music video for one of the singles off of DURT? 
I actually went to Jamaica last month to shoot the video for "Chill Out," which was such an amazing experience. It is coming out very soon. I had the opportunity to work with these incredible, strong women called the Gully Queens. I feel the video completes the message of what the song is about. The song, for me, is about female empowerment, doing what you want, and challenging the social construct of what women should do and be.