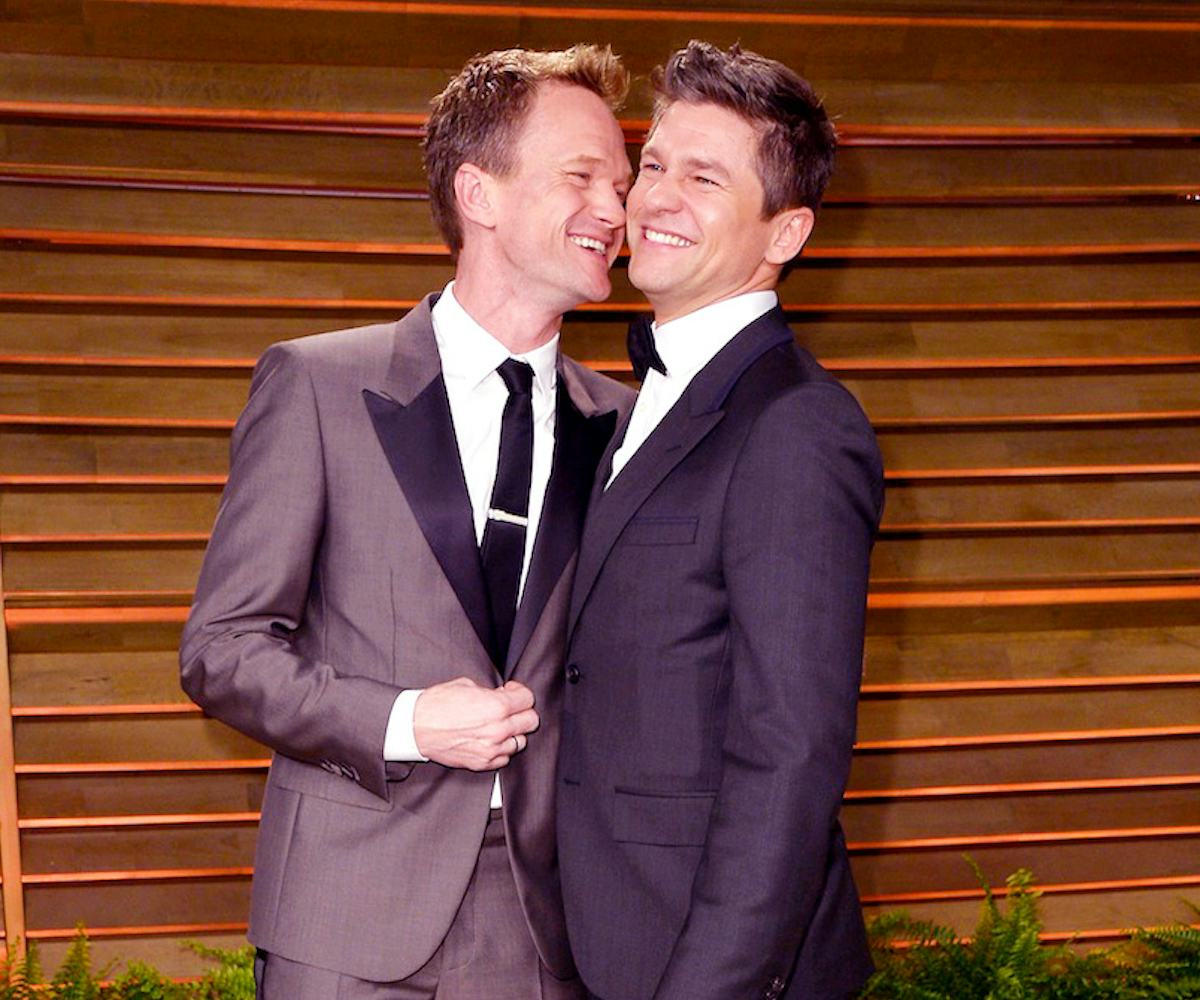 13 red carpet photos that prove love exists
by leila brillson + yasmeen gharnit
Everyone knows the red carpet is for striking poses in fancy dresses, but it can also be a place where famous people tip the world off to how in love they are. Public expressions of true love are mercurial to begin with, but on a red carpet, with so many flashbulbs popping off, it's bound to be captured. Here's proof. 
John Legend and Chrissy Teigen
It was hard to narrow down our favorite photo of these two. They are so totally into each other that their PDA comes naturally. If, Goddess forbid, they ever separate, we will know that love doesn't exist, never has existed, never will exist.
Diane Kruger and Joshua Jackson
Do you know how long these two have been together? Ages and ages, in Hollywood years, and the tender photos of them when no one is looking is what gets us every single time.
Chris Pratt and Anna Faris
Anna is happy we finally got on-board the "Chris Pratt Is A Hottie" boat she's been driving for a good long while, and we are happy that two entirely awesome people have gotten together and we get to watch them smooch.
Ellen and Portia Di Rossi
Not only are these two prim ladies absolutely adorable, but they also are one of the most prominent examples of a powerful (and happy) lesbian couple in the media, which makes them swoon-worthy and inspirational.
Justin Theroux and Jennifer Aniston
Not only are they two of the steamiest people in Hollywood, but they somehow managed to find each other and remain super happy. If there was ever proof in a higher power, this would be it.
David Beckham and Victoria Beckham
While Victoria Beckham is loathe to show anything that looks like emotion in public, every now and then, on their multitudinous red carpets, Posh breaks down and demonstrates how much she cares for her hubby. Who is, coincidentally, one of the hottest men to ever live.
Emma Stone and Andrew Garfield
Yes, these two are adorable when using their fame to draw attention to important causes, but when each are dressed to the nines on a red carpet, they are perfectly aww-inducing. They really look like best friends, don't they?
Beyoncé and Jay-Z
It's Bey and Jay's world; we're just living in it.
Kim Kardashian and Kanye West
Have you heard about these two? Maybe you have heard of them, and if so, perhaps you have heard they are in love. You may have also heard that Kanye appreciates all of Kim's, um, finerassets (word choice intentional). While this pic is great, this one is even better.
Blake Lively and Ryan Reynolds
These two are super private, but we love this candid shot where they take a tiny moment to make sure the other is okay. Also, Blake's bun is epic, which isn't the point but…just saying.
Angelina Jolie and Brad Pitt
You know what true love is? True love is spending your entire relationship watching the tabloids fabricate crazy stories to rip you apart, but sticking at it. True love is realizing that your beauty is pretty good, but next to your partner, you shine. True love is when your partner reaches out to you for support, even though your partner is a super woman who can actually and very literally do everything.
Nick Young and Iggy Azalea
You know what they say: The couple that lives together, stars in joint Forever 21 campaigns, and has impromptu dance offs stay together.
Neil Patrick Harris and David Burtka
Pretend that your dads were Neil Patrick Harris and David Burtka. Think about how much love and care would go into packing your lunch every day. It would have the best sandwiches ever, and inspiring notes telling you how special you are.