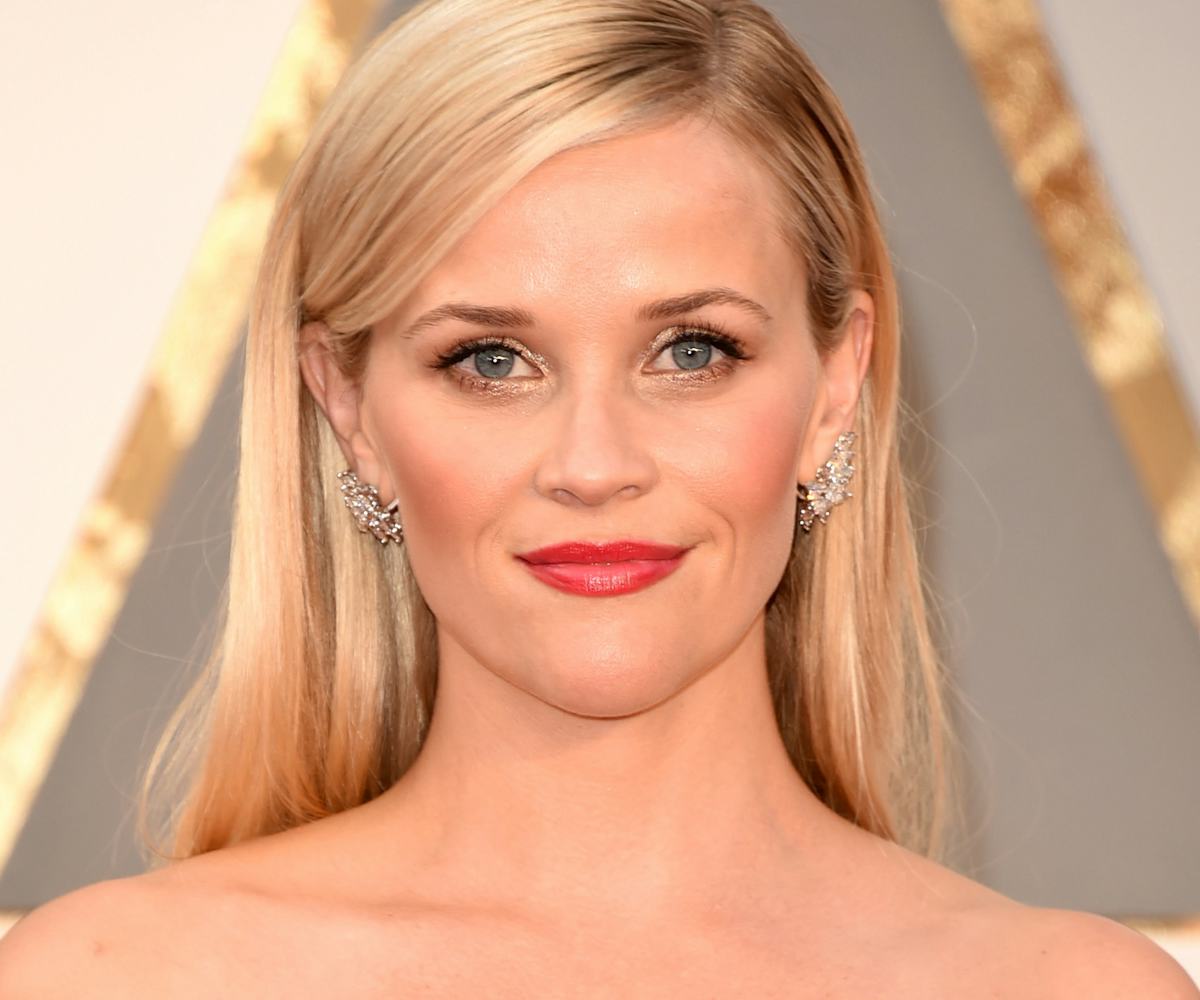 Photo by Jason Merritt/Getty Images.
If You Wanted To Get Into Reese Witherspoon's Birthday Party, You Had To Be On The A-List
And featured a special performance from someone named Taylor.
Reese Witherspoon is turning 40 this week, so naturally she threw an epic birthday soiree over the weekend. The party took place at the Warwick in Hollywood, and the list of celeb attendees is giving us serious FOMO.
According to People, a live jazz band played "sexy" music as guests entered. The star-studded group of attendees included the likes of Jennifer Aniston and her husband Justin Theroux, Courtney Cox, Matthew McConaughey, Robert Downey Jr., Nicole Kidman, Tobey Maguire, Kate Hudson, and Taylor Swift.
Even though we can't even imagine the incredible gifts Witherspoon must have received, we think Taylor Swift gave her the best gift of all—a special performance just for her. Apparently, the show was captured on Kate Hudson's Snapchat. 
Witherspoon added in a little performance herself, singing "Sweet Home Alabama" with Keith Urban. Watch a clip from her performance below.
Hudson also posted the below very early on Sunday morning, with the caption, "When you take a shit load of pictures and you still don't have it perfect so you go for the ole collage post.... Happy Birthday gorgeous girl@reesewitherspoon !!!" followed by a number of hashtags which further prove the guests had the best time—#tequillafirst and #notwashingmyface, for example.