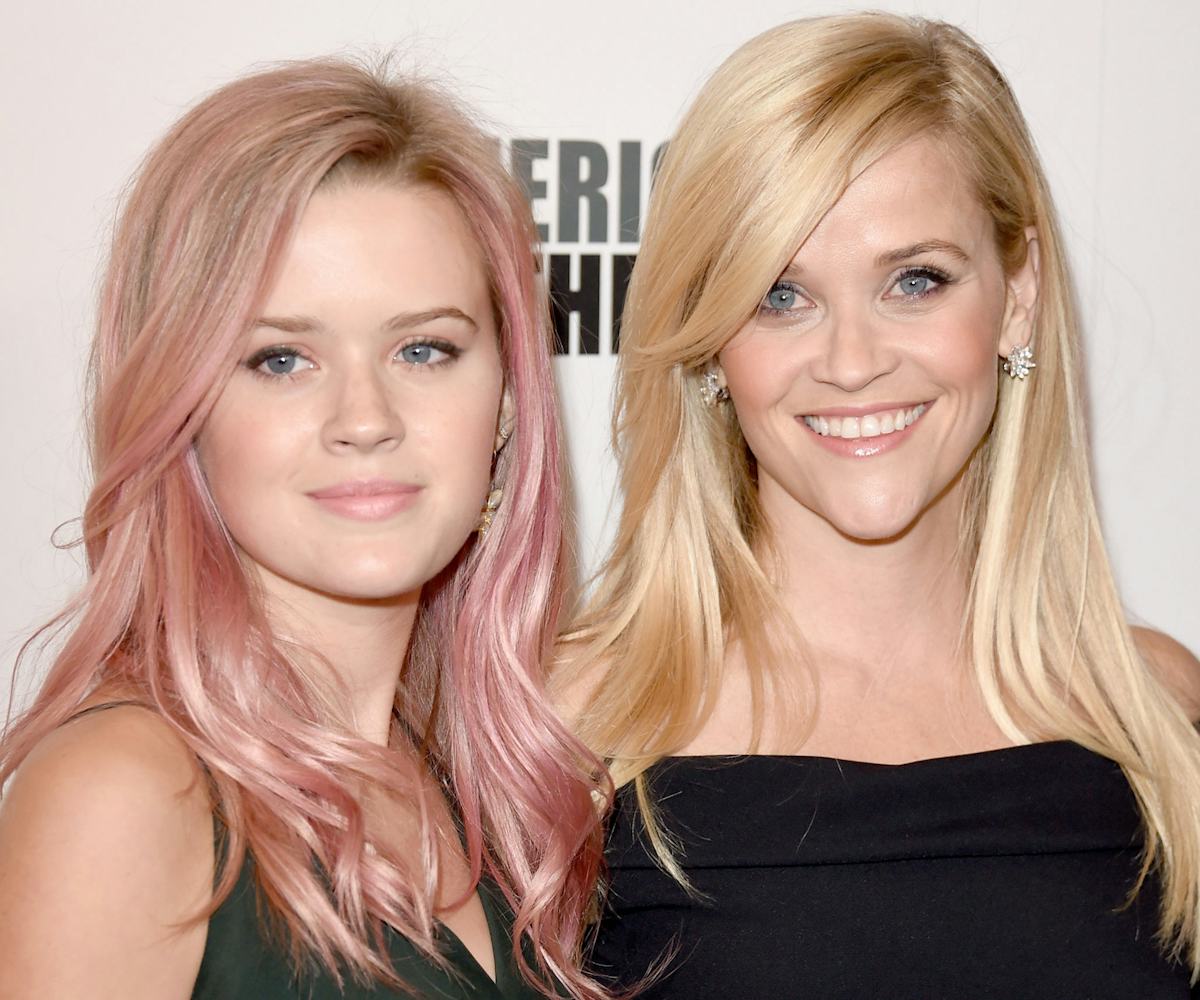 Photo by Jason Merrit/Getty Images.
Reese Witherspoon's Daughter Is All Grown Up
and living her best life on instagram
Once upon a time, Reese Witherspoon and Ryan Phillippe were a happily married couple. Add on two children within seven years, and this family seemed like they were the perfect package deal. However, that image collapsed in 2007 when rumors of Phillippe having an affair started swirling around. Fast forward nine years after the dark divorce, and their oldest daughter Ava is now 16 years old.
From what we can see on her Instagram account, Ava doesn't post too many photos of herself—she's more into music, art, nature, and animals. (In that sense, she definitely got bit by the indie bug from her dad.) Ava also hangs out with her friends, eats candy, listens to vinyl records, and attends formals and galas. 
Overall, Ava seems like a relatively normal teenager living a private life with pink hair. Obviously, she was born with an amazing sets of genes because she looks like an even combination of both of her parents. We're wondering if she's going to fall in line with the other offspring of famous parents like Lily-Rose Depp and Willow Smith. For now, we'll have to wait and watch!
Check Ava out in some of her IG posts, below.