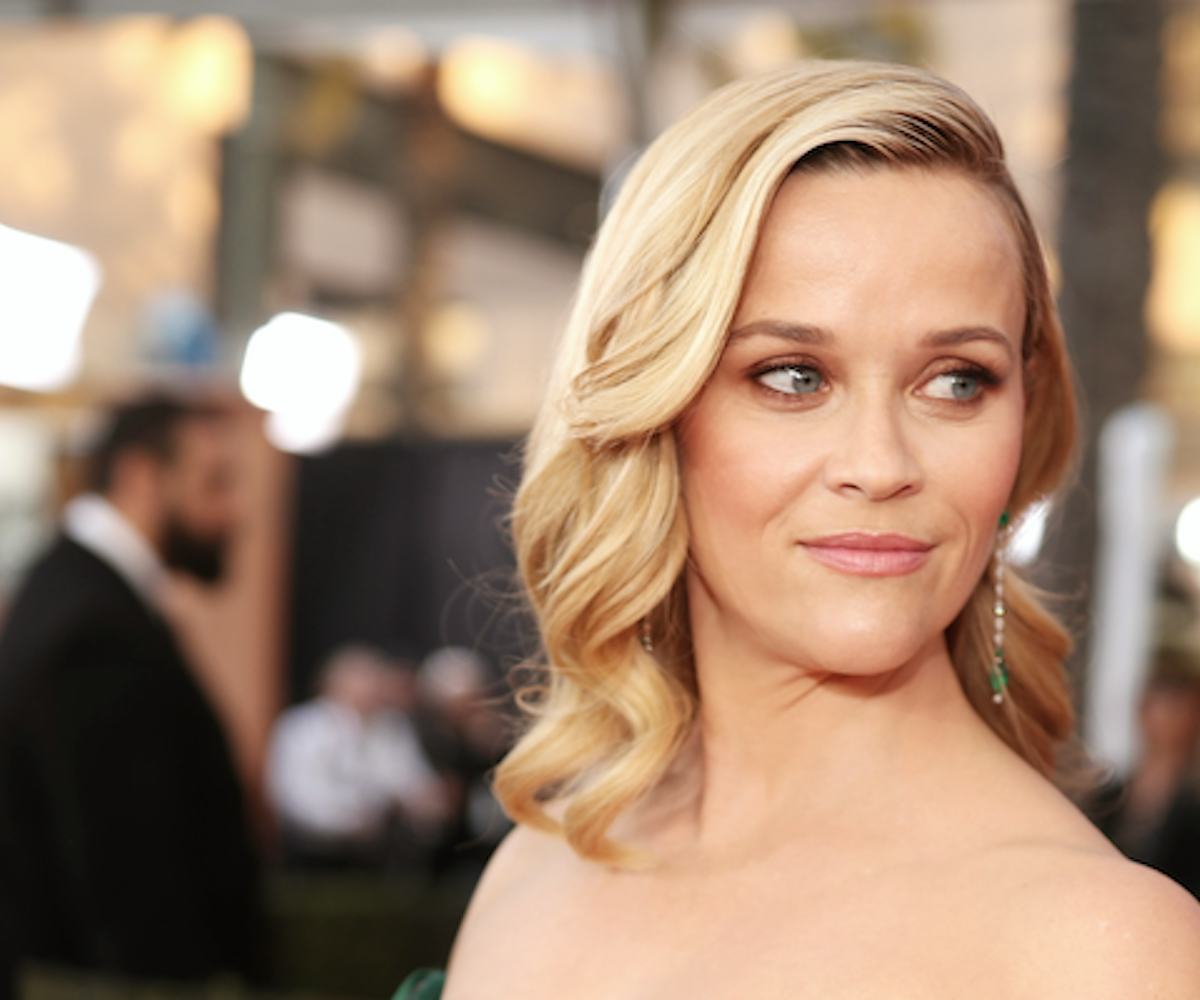 photo by Christopher Polk/getty images
Reese Witherspoon Opened Up About Leaving An Abusive Relationship
While in conversation with Oprah and Mindy Kaling
Many people (including us) have always admired Reese Witherspoon's incredible strength and courage. Whether she's advocating for equal rights or bringing nuanced characters to life onscreen, there's no doubt that the actress has taught us all something about ourselves. But during a recent conversation with her A Wrinkle In Time co-stars Oprah and Mindy Kaling, Witherspoon admitted that her self-confidence wasn't always there and that she became more sure of herself after leaving an abusive relationship.
The three appeared on Oprah's award-winning SuperSoul Conversations podcast where they opened up about the difficult choices they had to make in order to get to where they are today. Kaling expressed that she had to realize she wasn't going to be "friends with everybody along the path of achieving what I wanted," while Witherspoon noted that leaving a psychologically and verbally abusive relationship when she was younger was one of the most significant decisions in her life.
"It was profound, and I was young—really young. I was a different person too. It changed who I was on a cellular level, the fact that I stood up for myself," Witherspoon said:
Leaving those situations [isn't] easy because it's wrought with self-doubt, particularly if someone damages your self-esteem. I didn't have self-esteem, you know? And I'm a different person now. People say to me that knew me then, "You're a completely different person." It's part of why I can stand up and say, "Yes, I'm ambitious"—because someone tried to take that from me before.
She then opened up about how her experience of abuse, along with those her Big Little Lies co-stars have faced, have affected the show:
It was incredible when we did Big Little Lies, how we would sit around, all of the women, and talk. Each one of us had very specific experiences. They were a range of experiences, but there wasn't a woman there who hadn't been affected by abuse. Not one of those women. And it's why we decided to make this show. And there's a range of abuse, you know, there's verbal, there's psychological, there's so many things other than physical abuse that can be completely detrimental to your self-worth, your self-esteem, and your progress in life.
Oprah also shared her own experience of seeing and experiencing abuse at home, noting the importance of not tolerating abuse just because it isn't physical: 
I lived in that superior, better-than-thou space of "as long as he doesn't hit me, well, he can say anything, he can do anything, but as long as he doesn't hit me." And one day, in my 20s, the guy was leaving, the person who wouldn't hit me, slammed the door in my hand and I fell. And I saw myself in the mirror, and realized I had become that woman who would allow myself to be subjected to being psychologically, verbally assaulted, and that there was no difference between that and being actually hit.
You can see their conversation, here.