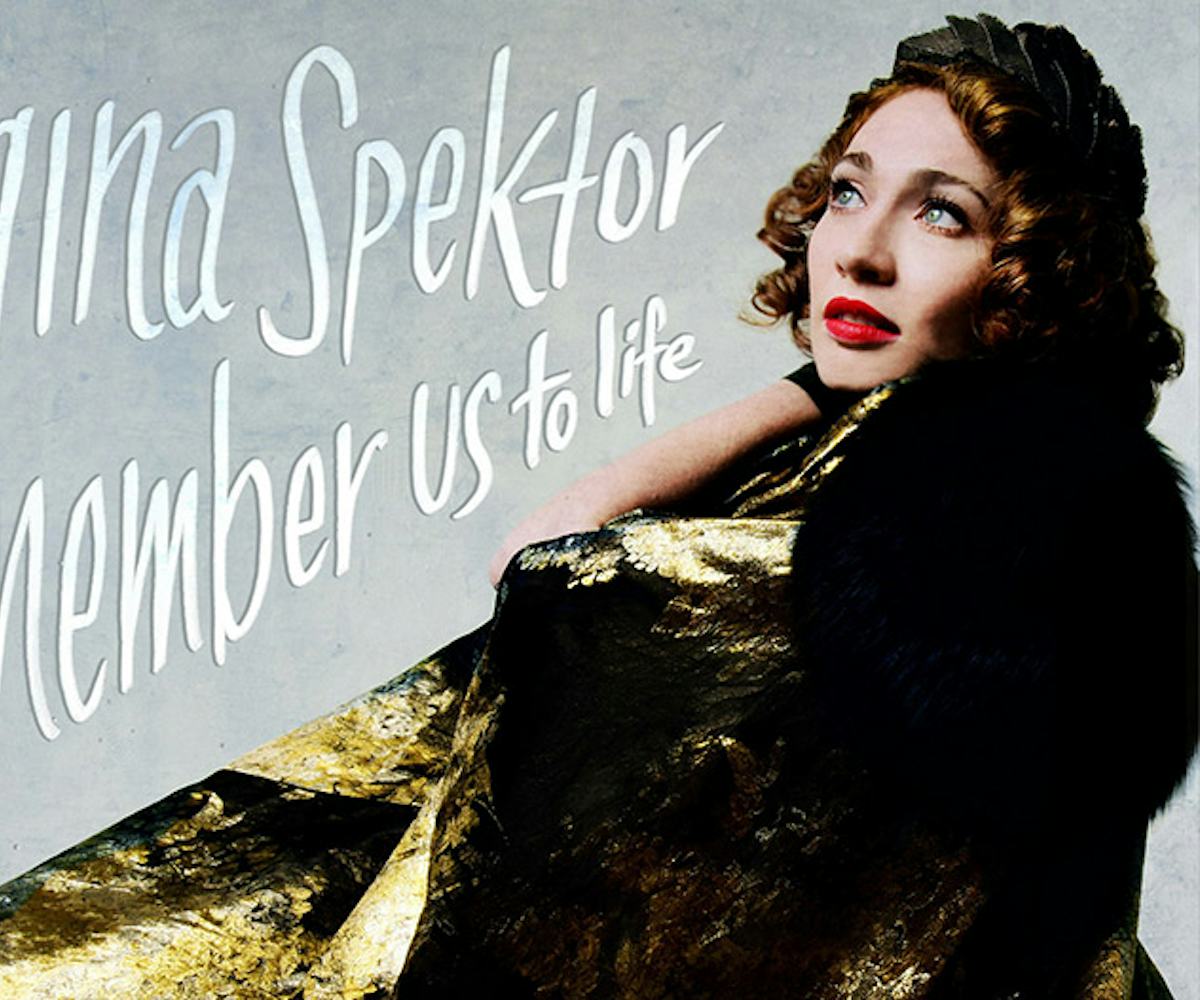 Photo courtesy of Warner Bros.
Regina Spektor Begins To Hope Again With 'Remember Us To Life'
Regina Spektor returns this week with her seventh studio album, and her first since 2012, Remember Us to Life. It packs in your usual Regina Spektor fare: cinematic piano melodies and a healthy mix of speak-sing verses. The quirkiness that has come to define Spektor's work is out in full force here, but it's different this time around. There's something more mature at play, something less innocent though not jaded. It's an album of growth and an album of somber contentment. It's the adult version of Spektor's breakout LP, Begin to Hope. 
Coincidentally, Begin to Hope came out a decade ago this year. And in those 10 years, Spektor has released some of her most exciting work—2009's Far being one of them—even as many of the songs leaned further and further toward straight pop. Spektor's eccentricities need ample room to shine and pigeon-holing them in one genre didn't do much to further her sound. But with Remember Us to Life, Spektor's back to skipping to her own beat in shoes that have definitely been places. 
Songs like "Sellers of Flowers," "The Trapper and The Furrier," and "Tornadoland" are magical compositions that bring with them a playful air while tackling the darkness with less wonder and more assuredness. Spektor is relishing in adulthood and learning to find hope by looking to the past for answers. The album's debut single, "Bleeding Heart," is a classic with its outsider narrative and explosive ending. But what makes Remember Us to Life so mature is Spektor's ability to create a full, conceptual album rather than simply a collection of damn good songs. It is, truly, Begin to Hope's older and wiser sibling. You don't pick a few songs as your favorite and leave the rest; you listen to the album from beginning to end because that's what it deserves. Remember Us to Life is gut-wrenching at times ("Obsolete") and delightfully zany at others ("Small Bill$"). It's the album that solidifies Spektor's visionary status, one that we'll remember for longer than life.
Remember Us to Life drops Friday, September 30 via Warner Music.