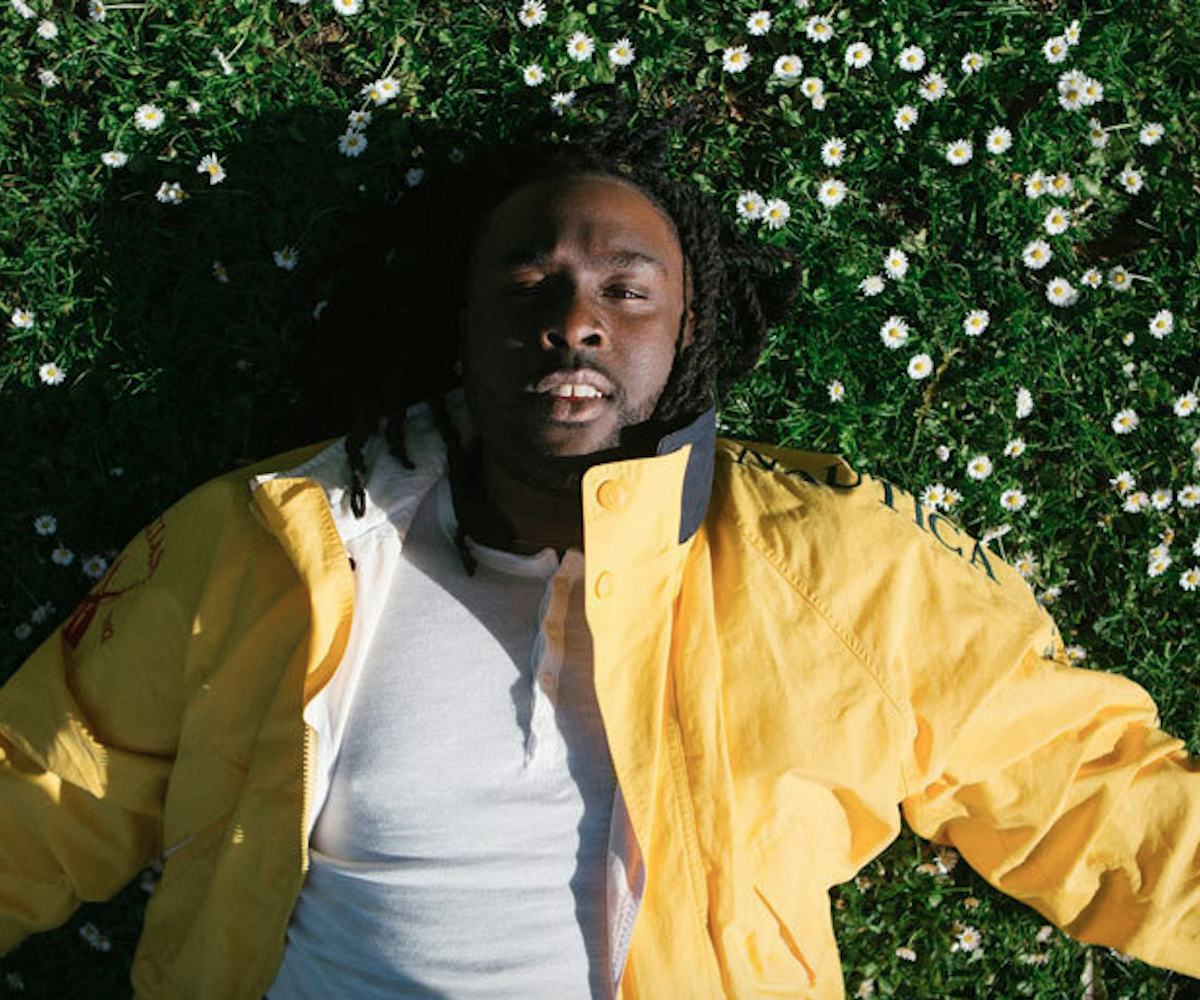 photo by marco alexander
Rexx Life Raj Is Flourishing And Wants You To Do The Same
Watch his video for "Level Up," premiering here
Confidence is an integral part of being a rapper. From the wooziest SoundCloud MC to the most politically aware conscious rhymer, there's a certain amount of braggadocio and a sense of knowing you belong that just comes with the territory. But trying to spread that confidence to your listener is a uniquely challenging balancing act. Nail it and you're Chance the Rapper, go overboard and you're Macklemore.
Berkeley's Rexx Life Raj is hewing a lot closer to the former, and his latest project, Father Figure 2: Flourish, manages to uplift and motivate without preaching or veering into cheesy self-help territory. It's a testament to Raj's tremendous charisma on the mic, unique spin on the Bay Area sound, and unflappable mentality that Father Figure 2 is such a cohesive, distinct vision. For Raj, that purpose is partially inspired by advice he received from his parents, who offered nuggets of wisdom throughout the project.
"I try to look at things from a grand scheme of things. I don't want to look back, in five to 10 years, and wish I'd done something different. My dad would always tell me, 'You don't want to get to my age and have hella regrets, wish you'd stuck to a plan or saved your money,'" Raj explains over the phone. "Everything I do is thinking 10 to 15 years down the road. I'd rather be disciplined now and not go out and go to parties, and stay in the studio and bring Rexx Life [along] as a brand, because I know I'm going to appreciate that so much more down the road. It's easy to get lost in the moment of right now, and I feel like that's what a lot of people do because it's what they have."
Raj is future-facing in a way that it seems much of modern rap is not. Young artists nowadays can blow up and fade away in a matter of months, and many seem to lack a clear plan beyond doing the same thing that brought them their initial success to diminishing returns. But Raj, who played four years of Division I football at Boise State before moving back to the Bay to pursue music, understands that treading water in today's saturated rap ecosystem puts you on the fast track to irrelevance. 
"I am the walking personification of 'life is what you make it,'" he raps on Father Figure 2 standout "Ventilation Pt. 3." Later, he spits, "You ain't changed in years, I'm unimpressed/ Ignorant about yo money got you gettin' finessed."
Anyone who's ever used music to power through the end of a workout or motivate themselves  to lock in on a tough assignment will find motivational gems on Father Figure 2. "Level Up" is one such track, and the single's video, premiering below, takes us through Raj's journey from Berkeley kid to college athlete to bubbling MC.
Raj released the first Father Figure in June 2016, and since then has had the kind of whirlwind 18 months that follow a breakout project. He toured heavily, released the bouncy, absurdly titled Emoji Goats EP with Oakland rapper-singer Ymtk, and soaked up knowledge from a hip-hop luminary with the best skin in music: Pharrell. Of course, none of this was totally serendipitous—in fact, Raj had scripted it the year before.
"It's funny because last year, me and Ari [my manager] sat down, and I was like, 'We need to put together a list of goals that we need to get done this year.' We'd been going crazy, we hadn't necessarily been winging it, but we'd just been doing shit," he explains. "We lost the goals, but I remember one on there was to tap in with a legacy artist, somebody hella big… And it's funny because we tapped in with Pharrell and Scott Storch. That was insane."
Raj says he took advantage of the opportunity to soak up knowledge from one of the most important architects of modern music, and that he used that wisdom while finishing up Father Figure 2.
"He was like, 'When you're making an album—he was talking about all the greatest albums from MJ to Biggie albums to Nas' Illmatic—all these albums were short albums, maybe nine to 10 tracks,'" Raj recalls. "There were no fillers, every moment meant something. It was short, and it made every moment count. No misses. Every beat drop, every interlude makes sense."
There's little-wasted space on Father Figure 2. Introspective tracks like "Paradise," and "Ventilation Pt. 3," are balanced by romantic cuts like "Lowkey Lovesong" and "More Love," as well as more lighthearted songs like "Neighborhood Dopeman" and "Forever Lit" with G-Eazy. There's also more political commentary from Raj on records like "The Otherside" ("Black lives matter 'till you dead on the news/ They only put you there so the channel get more views"), "Fiji" ("I know what this skin tone mean, already targeted"), and "2Free" ("Black lives matter until your black life splatter right there on the curb my n***a"). 
Raj says that those songs were a product of his headspace at the time and that when he writes, it's usually pure stream-of-consciousness penned in the studio. According to Ian McKee, who produced or co-produced four tracks on the album, it's one of the qualities that makes Raj an ideal collaborator.
"He's always down to build on the spot," says McKee, who also hosts the podcast The Based Space. "He doesn't have to take the beat and go hide for a week and figure out what he wants to do with it."
His spontaneous approach makes his music feel especially singular. While he has some songs more in line with the dominant sound of the Bay Area, he's also thoroughly comfortable in his own skin. This comes across when he's discussing the current wave of young trap rappers who have steered much of hip-hop's narrative this year. Though Raj isn't necessarily a huge fan ("We need more Kendricks and less Soulja Boys," he raps on "Ventilation"), he also sees a lot of the criticism as being misdirected.
"I'm not mad at the artist, you can't be mad at the artist. You need to be mad at the society that's glorifying and magnifying it. If we didn't give it attention and put it on platforms, they wouldn't be doing it," he says. "You can't be mad at an impressionable 16- or 17-year-old dude who's fixated on Instagram and lost in the sauce and then has a manager who says, 'Yo, get gold teeth, get face tats. You'll be on.' I feel like people's anger and frustration is in the wrong places."
Going forward, Raj plans to put out a handful more high-concept videos off of Father Figure 2, craft more novella-length Instagram captions (for which he's coined the hashtag "CaptionGod"), and fine-tune his unique brand of heady, inspiring Bay Area hip-hop.
"For a lot of people, putting out the album is the fun part. For me, [it's] making the album, doing the tour, mixing and mastering. I enjoy all aspects of doing shit," he says, harkening back to his "the grind is everything" days on the football field. "It's not just the big-ass shows, those are fun, but I like the small details."