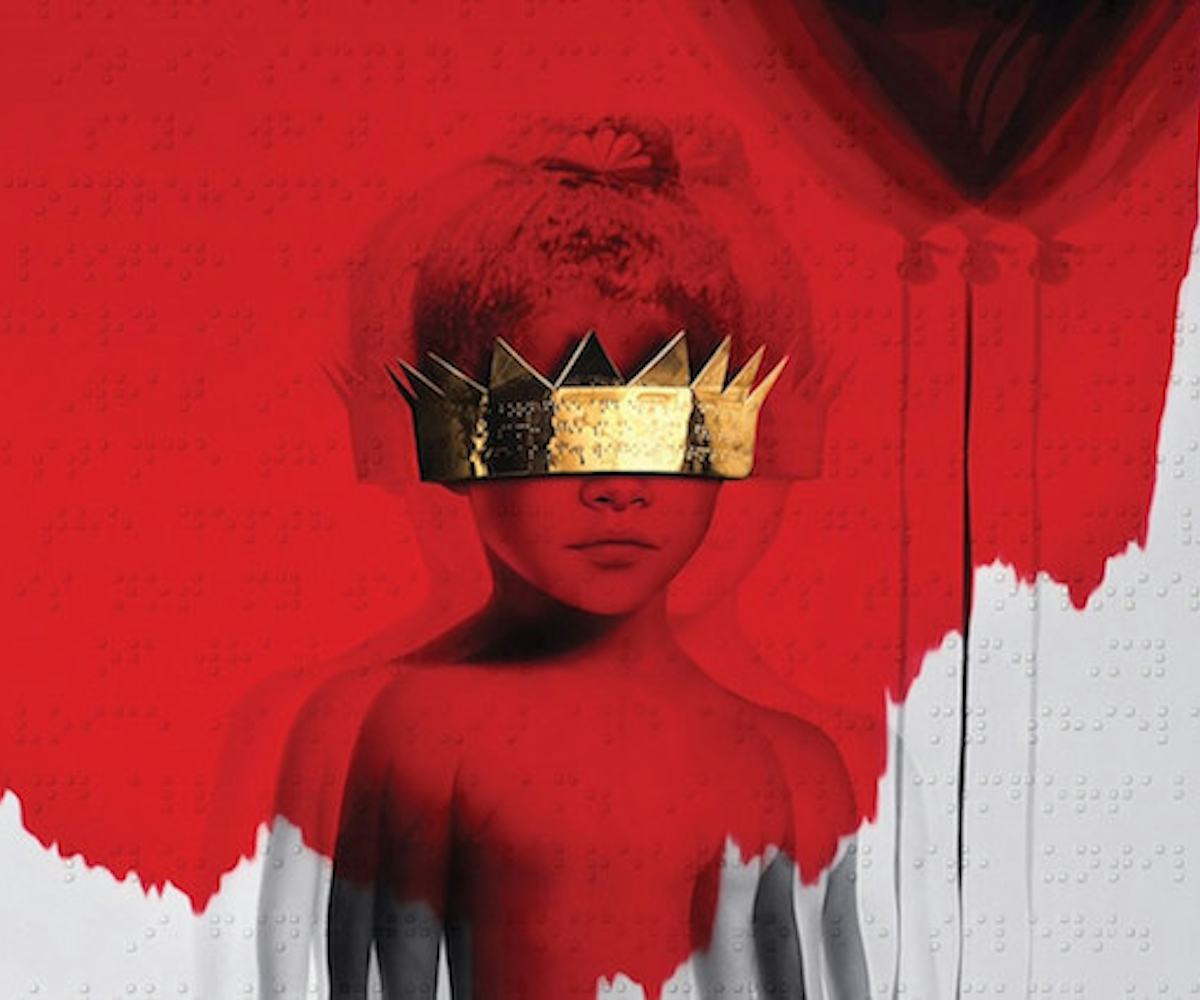 Photo via Roc Nation.
Rihanna's 'ANTI' Is Finally, Finally Out
Rihanna's ANTI finally, at long, long last dropped this evening after a day of rumors, false posts on Tidal, and a brand-new song release. We almost can't even believe it. Let's remember that the cycle of ANTI pre-releases began last year with snippets of "James Joint," "Higher," and more to be followed by additional singles, artwork drops, and a series of Matthew Barney-like "rooms" showcased via social media (the eighth of which you can visit right here).
As reported elsewhere, the amazing "BBHMM" is somehow not on the album. (Rumor has it that "American Oxygen," "FourFiveSeconds," and the aforementioned "BBHMM" will be on a deluxe version.) Dunno what happened there. Nonetheless it is here and, folks, we are 100 percent sucked in. So far it has been absolutely worth the wait and the endless, endless hype. Slower and soulful than we could have imagined and just as hot, it lacks the club bangers we were expecting, but offers up deep, ballad-like burns we already love.
The only hiccup here is that, for now, ANTI is only available for purchase or streaming on Tidal, though we expect that to change very, very shortly. Whatever, between this and Kanye's amazing afternoon this has been a day of gifts. Bless us all.