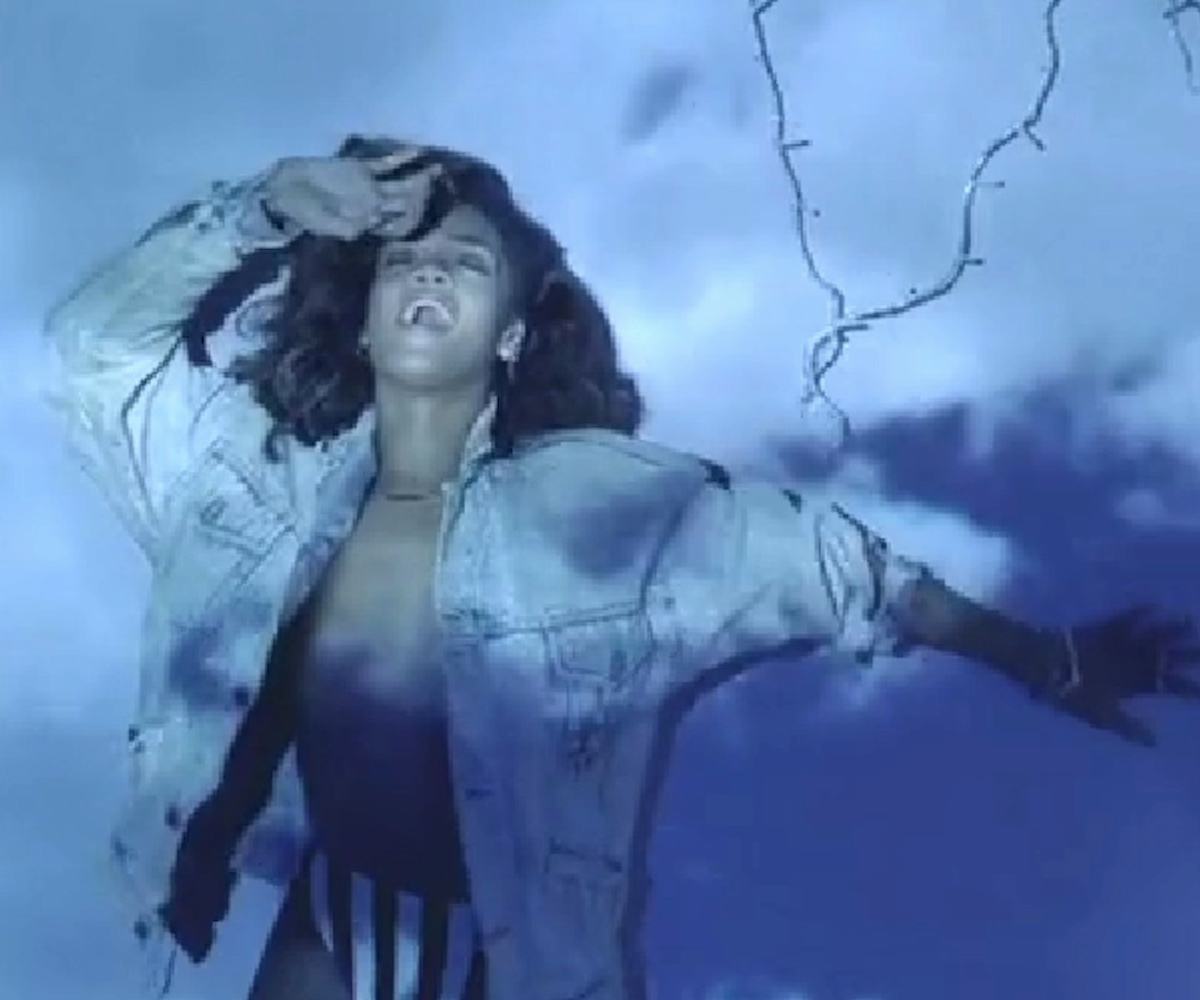 Photo via Def Jam
Rihanna And Calvin Harris' "This Is What You Came For" Will Rule Summer
We warned you about this yesterday. Now Calvin Harris and Rihanna's new joint "This Is What You Came For" is here and it's about 30 seconds away from taking over your brain (in a very good way). Matter of fact, it's not too early to call it the song of the summer.
As said before, "This Is What You Came For" is a reunion of sorts for the superstar singer and the superstar producer/DJ. Previously, they'd teamed up in 2011 for "We Found Love," a banging track that managed to hit a whole slew of buttons. It became a hip-hop staple, a club anthem, a pop radio favorite, and a generally inescapable soundtrack for just about everything (not that you'd want to escape it). "We Found Love" helped both artists' careers and brought them to new, unfamiliar audiences. 
Five years later, "This Is What You Came For," as we suspected, seems engineered to hit those same buttons—though by now there are few audiences that don't know Rihanna and Harris. Perhaps because of that, "This Is What You Came For" is less propulsive than "We Found Love," more confident, and less nervous. Why its chorus is actually more chilled out than its electric verses. Smart stuff. Expect to hear it coming out of club speakers, cars, other people's earbuds, and just about everywhere all the way through August starting just…about…now.
Take a listen to "This Is What You Came For," below.