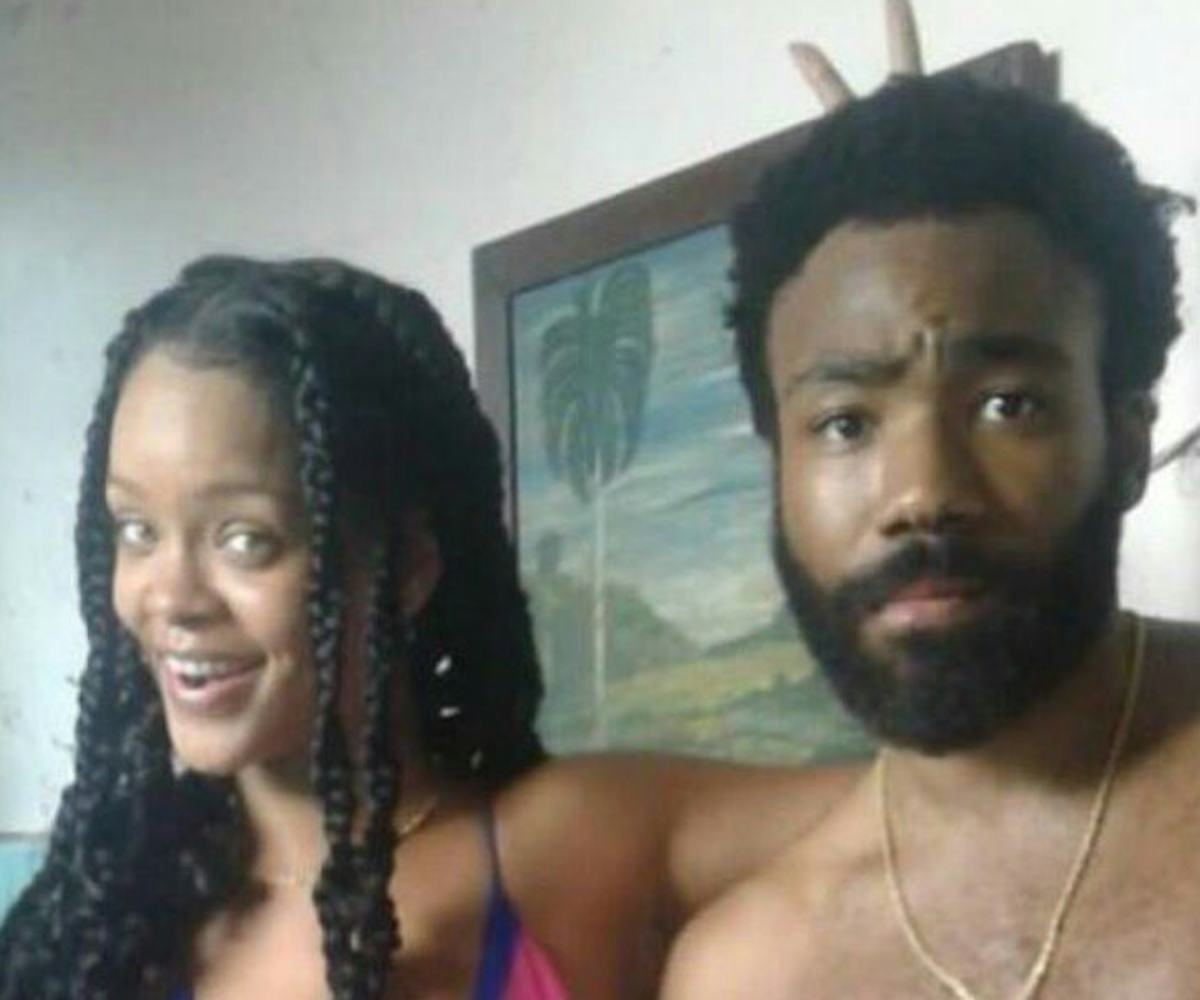 Photo Via @ShadowandAct.
Rihanna And Donald Glover Are Working On Something Together
Rihanna and Donald Glover are working on a project of some kind in Cuba.
A picture of the stars together started circulating online yesterday. Rihanna, sporting braids and a multicolored maxi dress, is posing next to a shirtless Glover. He's giving blue steel while she grins and gives him bunny ears behind his back. The original picture reportedly included the caption "on set in Cuba." Rihanna was also seen filming something around Havana. What that something is, though, is still unknown.
Some are saying music video, others are saying movie. Both are probable, though we, personally, are lusting after new music from Rihanna. Here are some other pictures fans managed to dig up.
It's also rumored that Black Panther's Letitia Wright and actor Nonso Anozie are involved. The title that's floating around for the mystery project is "Guava Island" and is said to be directed by Hiro Murai, who was behind Childish Gambino's "This Is America" music video.
Whatever the two are cooking up, it's going to be good.