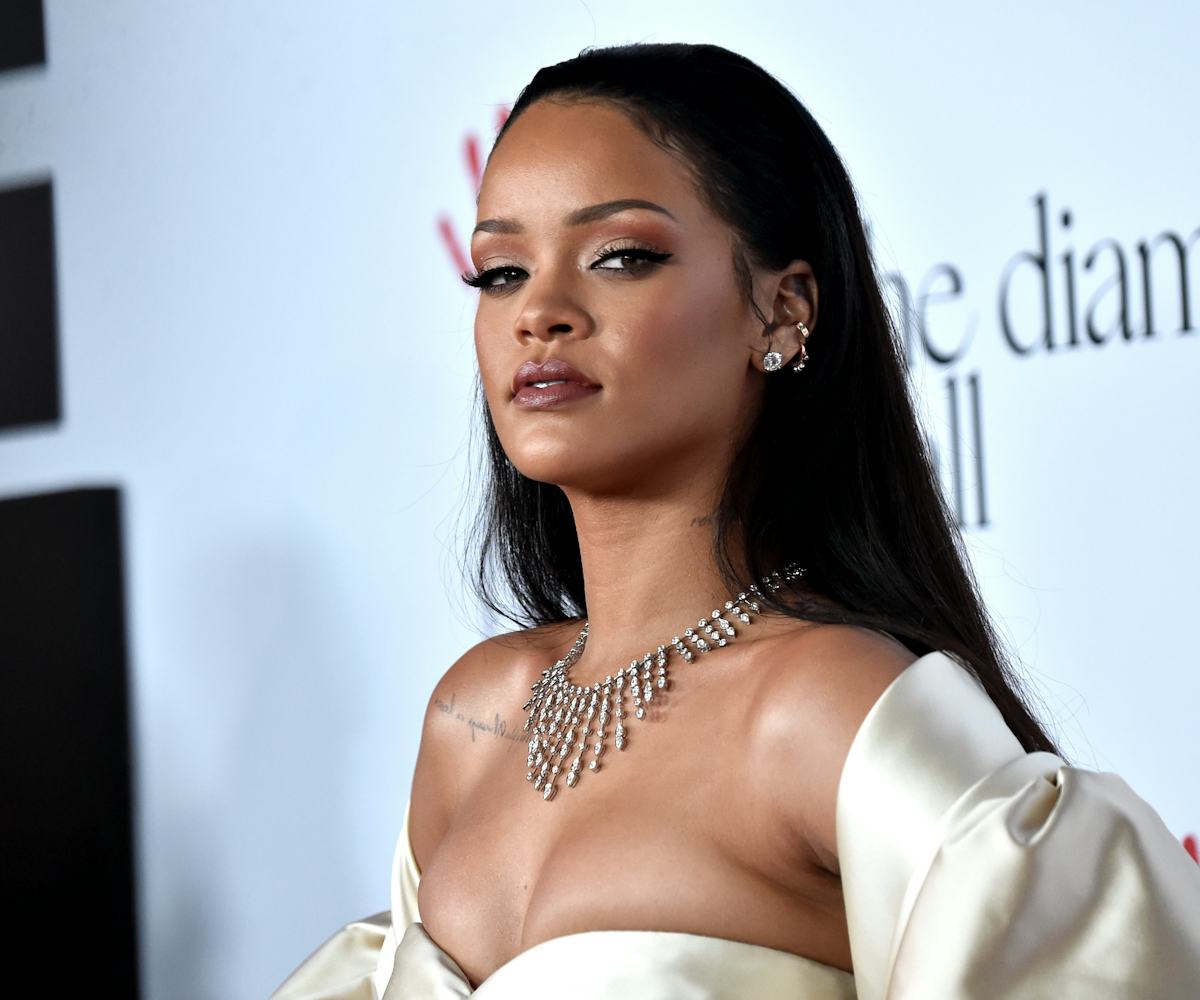 Photo by Alberto E. Rodriguez / Getty images
Rihanna's 'Work' Looks Like It'll Be The Best Video Of The Year
work work work work work work
Work, work, work, work, work is all Rihanna and Drake have been doing for the past two weeks. In early January, reports emerged that the dynamic duo were shooting a video in Los Angeles for an as-yet-untitled single, with both Louis Vuitton-printed cars and horses spotted on set. We now know that the song in question was "Work," the lead single off of Rihanna's modern masterpiece Anti. 
And while the single was released last week, it looks like we'll have to wait a little longer for the official video. According to multiple reports, Rihanna and Drake were at it yet again, this time filming at The Real Jerk, a Carribean restaurant in the east end of Drake's hometown of Toronto. While the world awaits the release of the highly anticipated video, RiRi has decided to give us a sneak preview of exactly what we're in for. On Friday, the Bajan singer took to Snapchat to tease fans with some epic behind-the-scenes footage from the upcoming video. 
It features Rihanna in a slinky sheer dress, getting down with what looks like a crush of backup dancers straight-up raging. Though some observers have characterized "Work" as an understated single from the queen of party anthems, based on these clips, it looks like Rihanna isn't ready to settle down quite yet.
Read on to get a taste of 'Work.'