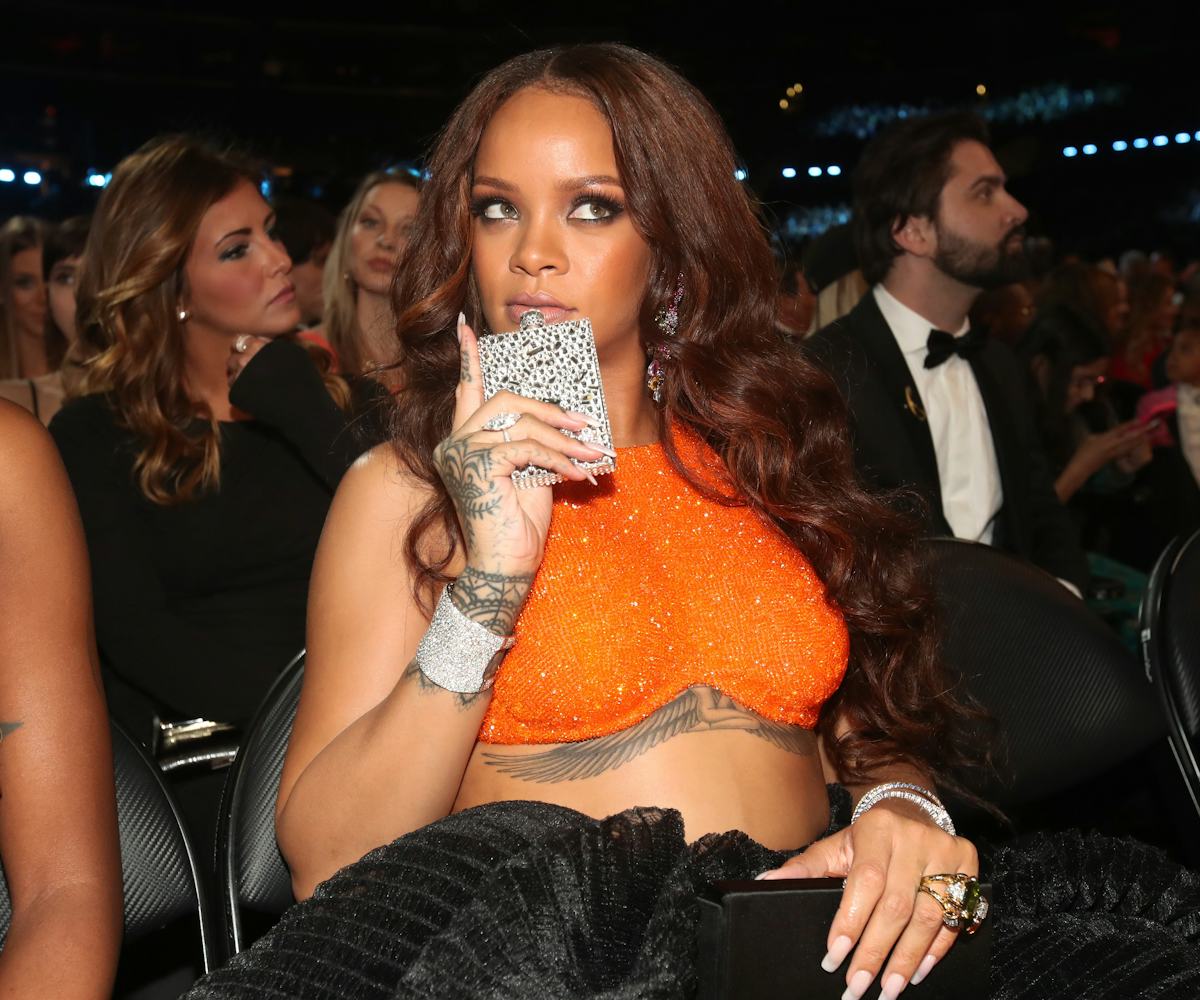 Photo by Christopher Polk/Getty Images
Rihanna Was The Real Winner At The Grammys
Dance like everyone is watching because they are
If you were tired staying up all night watching the 59th Annual Grammy Awards from the comfort of your home, imagine being one of the thousands of attendees in the audience at the Staples Center in Los Angeles. Just thinking about not being able to eat or drink anything for four hours straight would send the average person over the edge, so we can't even fathom what must go through the minds of all the celebrities trapped at these award shows.
At some point, Robyn "Rihanna" Fenty simply stopped caring and decided to enjoy herself at the ceremony. With a bedazzled flask at hand, Bad Gal RiRi was in the house, and she wanted everyone to know it. Rihanna didn't waste any time making this a night that we will all remember until next year. We salute her for doing exactly what we would have done if placed in the same position of star power.
This dramatic entrance already had us wanting more.
She's unreal. pic.twitter.com/YW1tyutkrd— M. (@meenavoguee) February 13, 2017
Here's Rihanna sneaking sips out of her sparkly flask.
Not even Ed Sheeran could stop her from throwing back shots... (Or, maybe he was the reason she was drinking?)
A Tribe Called Quest and Anderson .Paak's performance marks the point when Ri stopped hiding her flask from the cameras.
We'll never know who she FaceTimed in the middle of the event, but she showed them that she was having a damn good time.
Rihanna on FaceTime pic.twitter.com/OrYKQGazBS— Common White Girl (@girlposts) February 13, 2017
RiRi just wants to have fun! ANTI didn't win tonight, but Rihanna sure did. 
We love you, Rih—don't ever change.