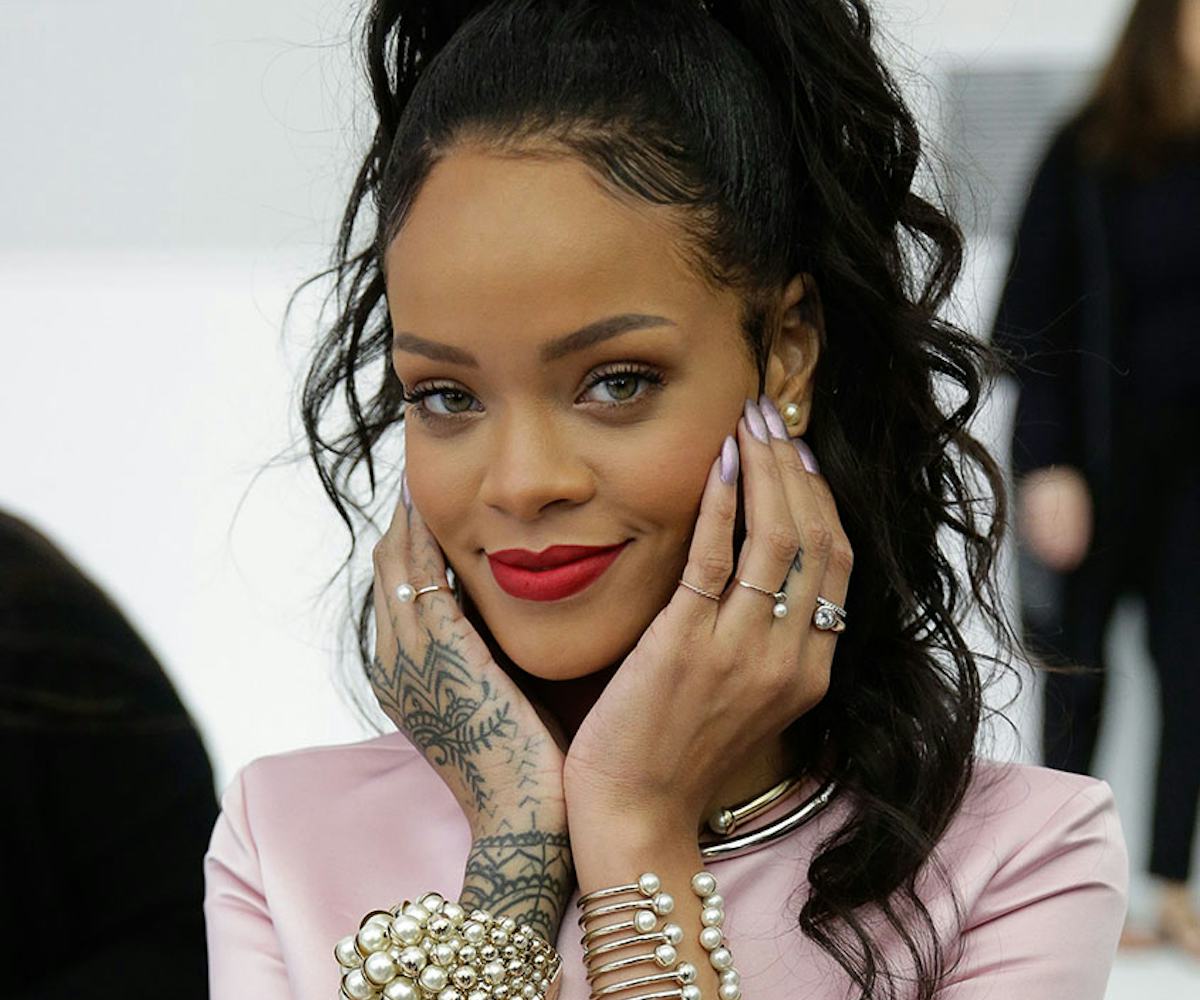 photo via getty images
rihanna's new 'do is inspired by kylie jenner
As we learned from Advance Style—the blog/documentary that proves fashion sense only improves with age—a little gray never hurt anyone. In fact, it looks chic as hell, and as a result, plenty of It Girls have embraced the silver-lock look. Last night at the Diamond Ball in L.A., Rihanna took a page right out of Kylie Jenner and Kelly Osbourne's book, and rocked a gray-streaked ponytail. The multi-tone silver extensions gave her gorgeous, Old Hollywood-esque red gown, that signature dark twist Riri is known for.
Shockingly, it's not the first time the 25-year old singer has gone gray. Back in 2013, at the height of the ombre revolution, she showed off a subtle silver fade, hashtagging the icy-grey look #Brr. Just as we suspected, Ri can pull off literally any look...including grandma chic.
Although Rihanna isn't one to stick to a look for too long, we hope the gray is here to stay. At least until we get the courage to try it out ourselves.