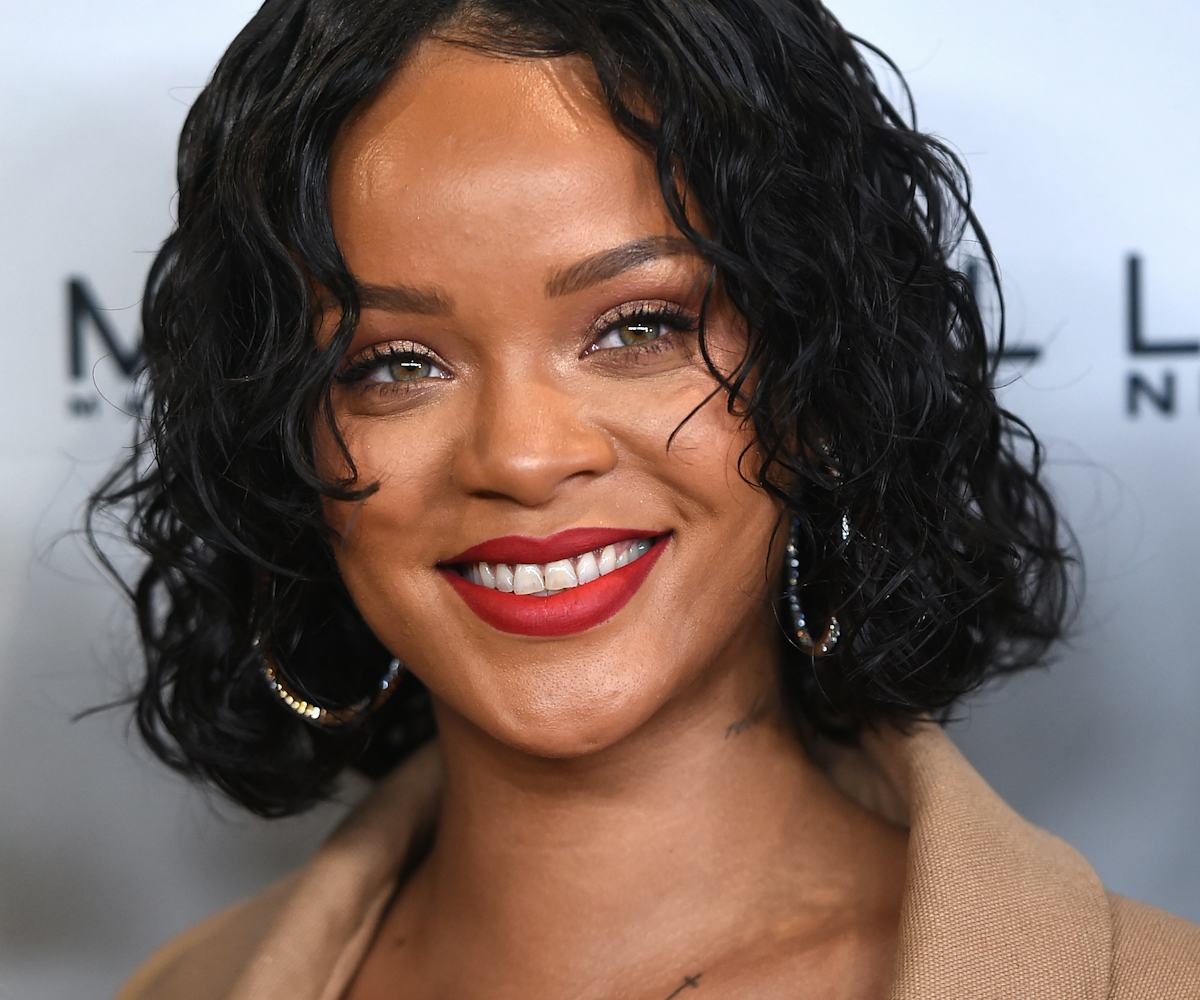 Photo by Jamie McCarthy/ Getty Images.
Of Course Rihanna Stole The Spotlight Away From Sports
The Cleveland Cavaliers and The Golden State Warriors faced off in game one of the NBA finals last night. Go sports! We didn't watch the actual game, but what we did see, and what most of America is talking about, is Rihanna's appearance.
Rumor heard around the internet is that the singer interrupted player Kevin Durant's free throw by yelling, "Brick!" to distract him (ESPN later proved that it was actually the singer's personal assistant, but that's not the point). Rih is a very largely advertised (by her) fan of the Cavs—specifically, LeBron James. Her loyalty runs so deep she, reportedly, at one point during the game, bowed to James and dabbed at a Warriors fan who asked her to sit down. Because how dare you tell the bad gal what to do?!
When the focus should've been on one of the biggest athletic events of the year, it was and remained very firmly on the singer. Sports commentator Jeff Van Gundy reportedly couldn't stop talking about her. A reporter even asked Durant about their alleged interaction during a press conference. Rihanna was the woman of the hour (two? three hours? how long are basketball games?), not the actual players.
Her team ended up losing but, as she was filmed saying, "It doesn't matter bitch, the king is still king." And, for one rare and shining night, our queen got the world to collectively care about sports. Your fav could never.