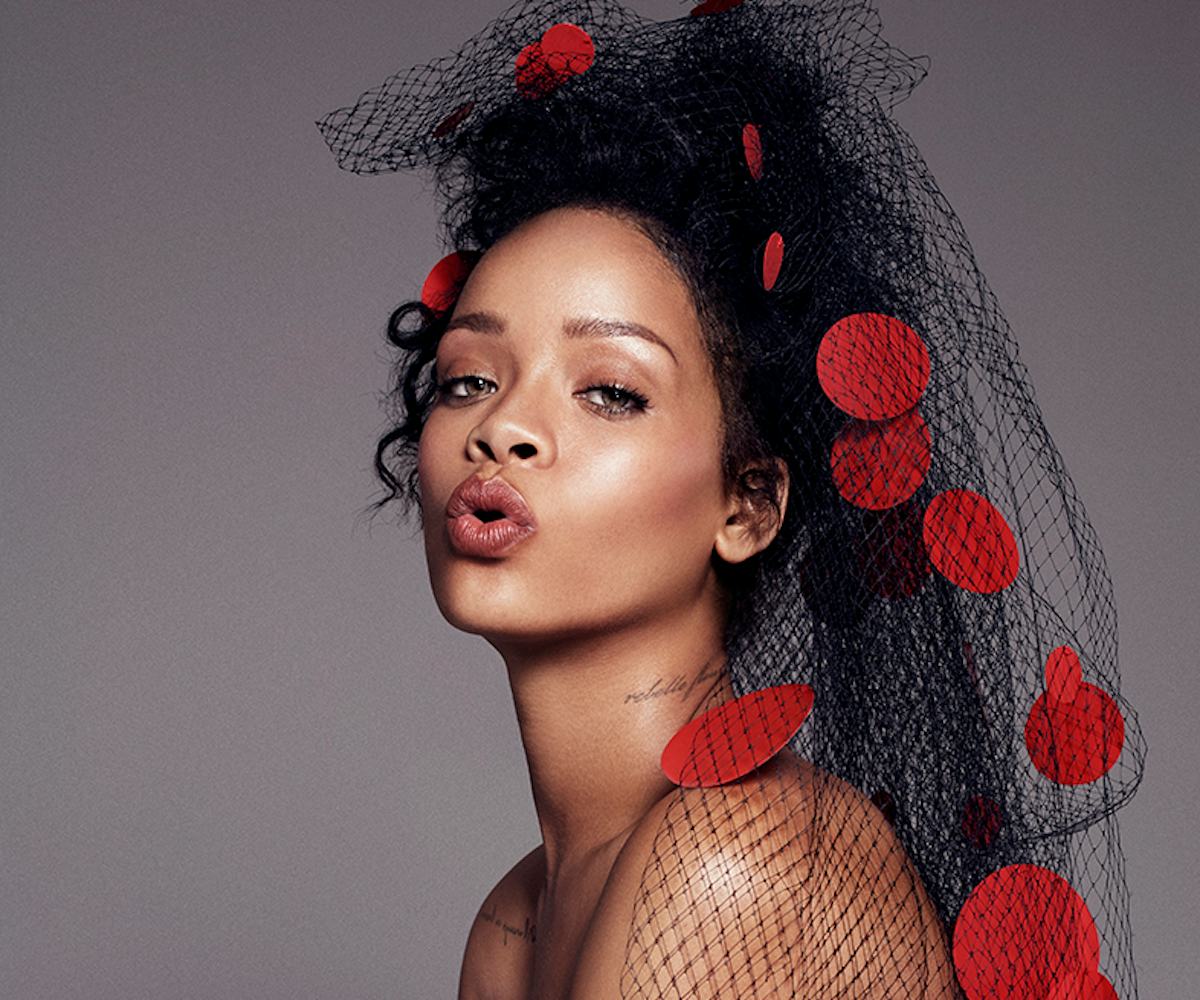 all photos by paola kudacki, courtesy of elle
rihanna just wants to get x-rated
and that's kind of awesome.
Aside from some questionable romantic choices, Rihanna has always been an extremely strong feminist role model. She does what she wants, she dresses how she wants, and she says what she wants—in a totally boundary-challenging, contemporary way.
So when we read part of her Elle December cover interview, we were a bit surprised. Honestly and unapologetically, she declared, "Any man that tells me what to do is sexy!" and that if she wasn't a singer, she would be "a wife." These sentiments—both male-dependent and supportive of traditional gender roles—initially made our inner feminists groan just a little bit (okay, a lot). But after taking a step back and processing her point of view, we realized that her choice to be so outspoken and forthright about her beliefs and values is, indeed, a testament to feminism. After all, contrary to popular belief, feminism is not about preaching the superiority and independence of women—it's about being able to say and do what you want—even if that means you enjoy having a man tell you what to do, or even, if you want "a big, trimmed [****]" for Christmas—which she does. (We don't think she means "tree" here.)
What's the sexiest thing a man has ever said to you?
Any man that tells me what to do is sexy!
Besides, the fact that she is speaking so openly about desire, her greatest fear ("childbirth"), and going after what you want is not only extremely cool, but commendable as well. It seems like Rihanna is becoming more true about herself, revealing that the most misunderstood thing about her is that she's shy and Aaron Paul made her starstruck, showing her natural hair and bare face, even making her return to Instagram. Still, that doesn't mean that she's willing to divulge everything about her life: When asked what the craziest thing she's ever done was, she said, "That's still a secret." And that's totally cool, as well.
Elle's December issue hits stands in select cities 11/11 and nationwide 11/18. Check out her photo shoot with Paola Kudacki in the gallery.