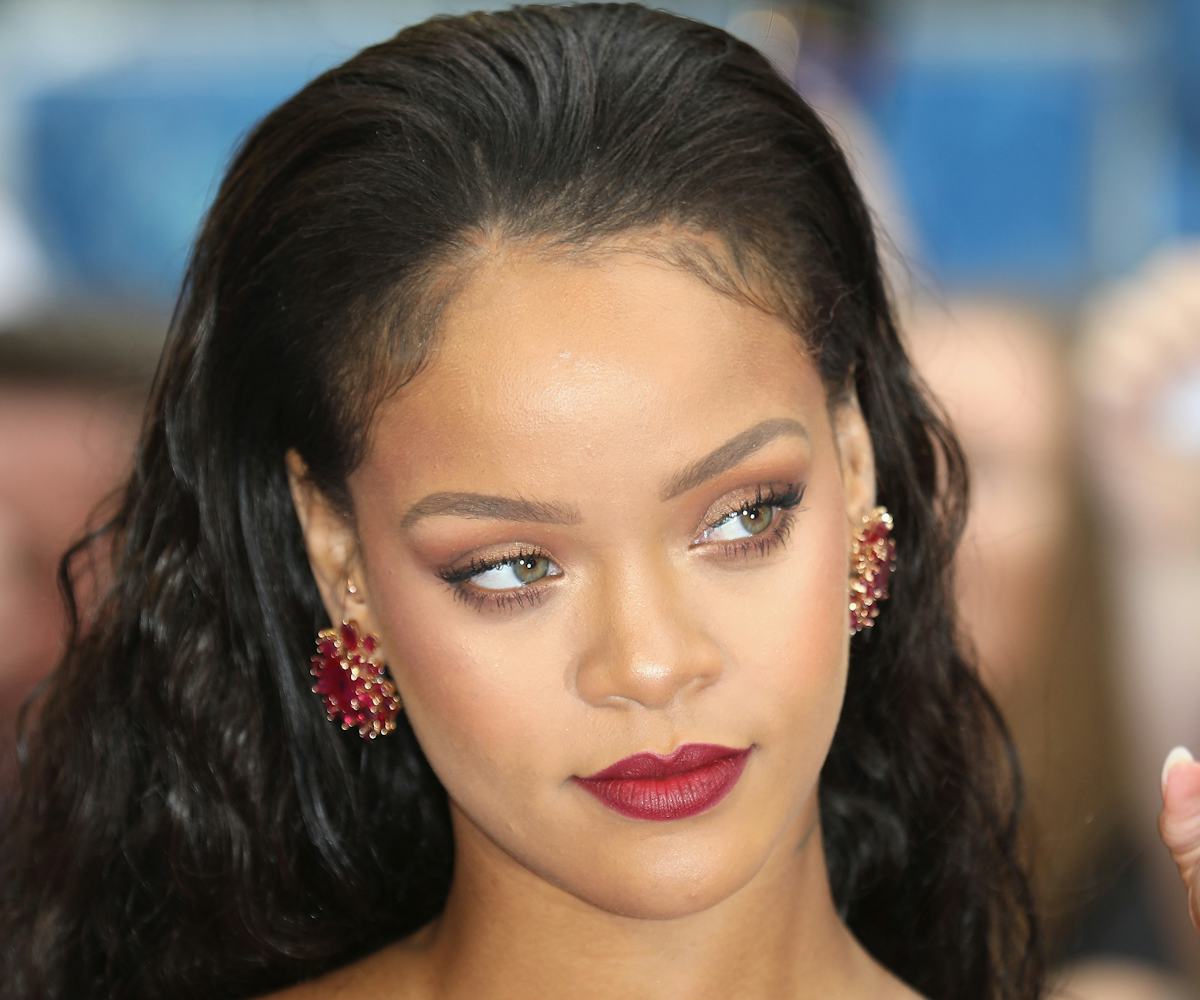 Photo by Tim P. Whitby/Getty Images.
Selfless Hero Rihanna Fell Into A Pool And Only Saved Her Wine
An old video of Rihanna falling into a pool and opting to save her glass of wine instead of herself is currently going viral again.
Over the weekend, the video of the star relaxing in a pool resurfaced on Twitter via a fan account called @fentyy. According to the account, the clip shows Rihanna on vacation in Turks and Caicos, enjoying the sunshine on a swan-shaped pool float. Glass of wine in hand, of course.
And while everything appears to be going swimmingly (sorry) at first, the clip soon takes a dramatic turn. Rihanna, lying on her stomach to ensure an even, all-over tan, is suddenly distracted by something—a move that leads her to look over her shoulder and subsequently lose her balance on the already-precarious pool float. However, being the selfless hero she is, Rihanna managed to effortlessly save her still-full glass of vino. Though she, unfortunately, got soaked in the process. Watch the video in full below, and give yourself yet another reason to admire our queen.