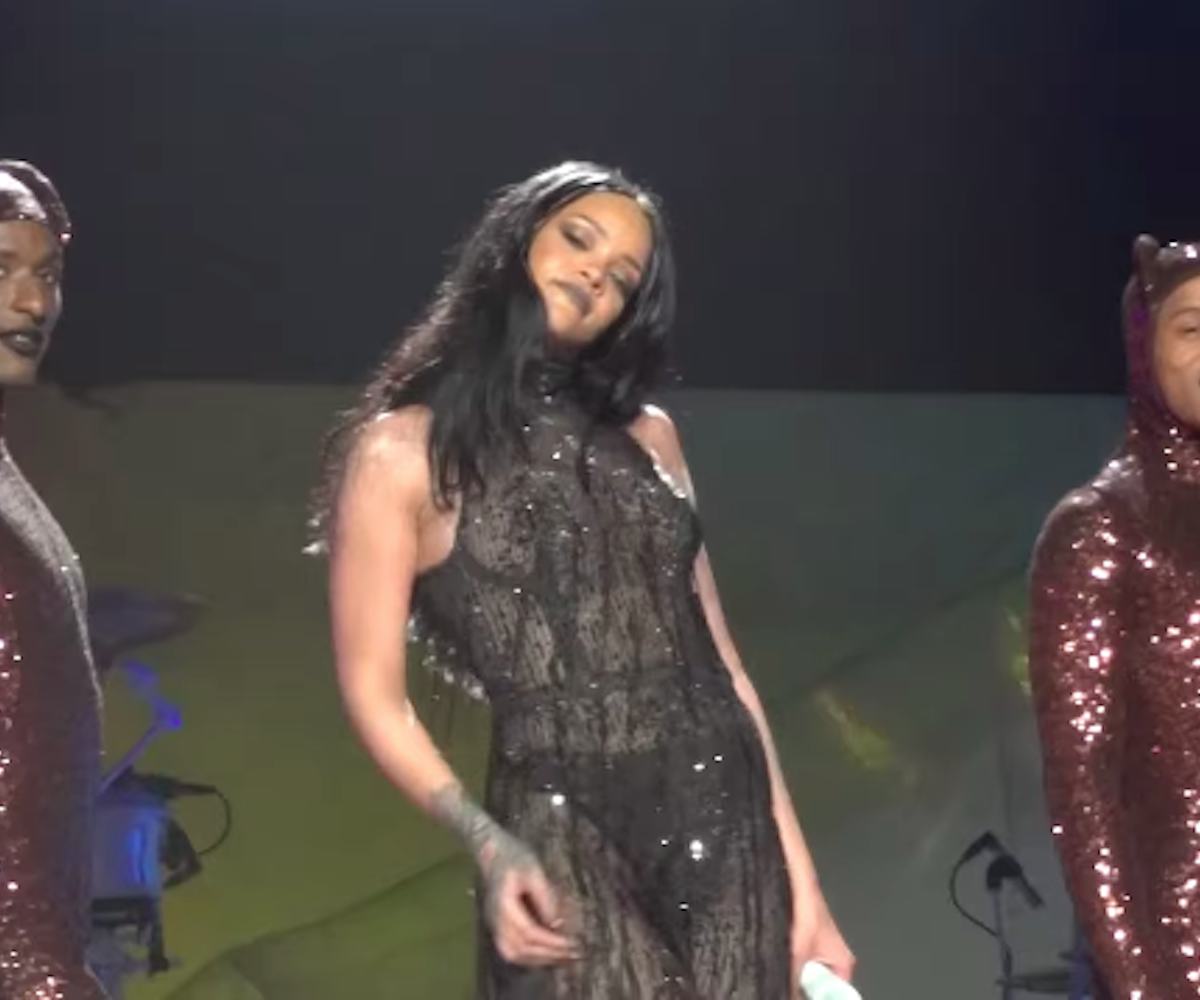 Screenshot Via Twitter.
Rihanna Voguing Is The Best Meme
Especially when it involves the 'A Star Is Born' soundtrack
An edited clip of Rihanna voguing to a snippet of A Star Is Born's "Hair Body Face" has taken over Twitter.
The song, which is from Ally's (aka Lady Gaga's) pop phase, is a verifiable banger. But, as some fans noticed, it also is the perfect soundtrack for an extremely memeable video of Rihanna voguing. 
Following the premiere of the film earlier this month, a Gaga stan account reposted a video from @slayjoannex of Rihanna dancing to the catchy tune. And while the video itself is taken from Rihanna's ANTI tour performance of "Take Care/We Found Love," her moves sync up with Ally's song so perfectly, it's almost eerie. 
Granted, it's a meme that's been around for a second—as evidenced by past versions involving Rihanna dancing to Azealia Banks' "Anna Wintour." However, this most recent version is so on point that it has both Gaga and Rihanna fans shook. After all, talk about two legends!
Of course, any Rihanna meme is a good one, but this one is definitely our new favorite. Check out a few of the other Rihanna voguing memes, below, and prepare to "Work, work, work, work, work, work."