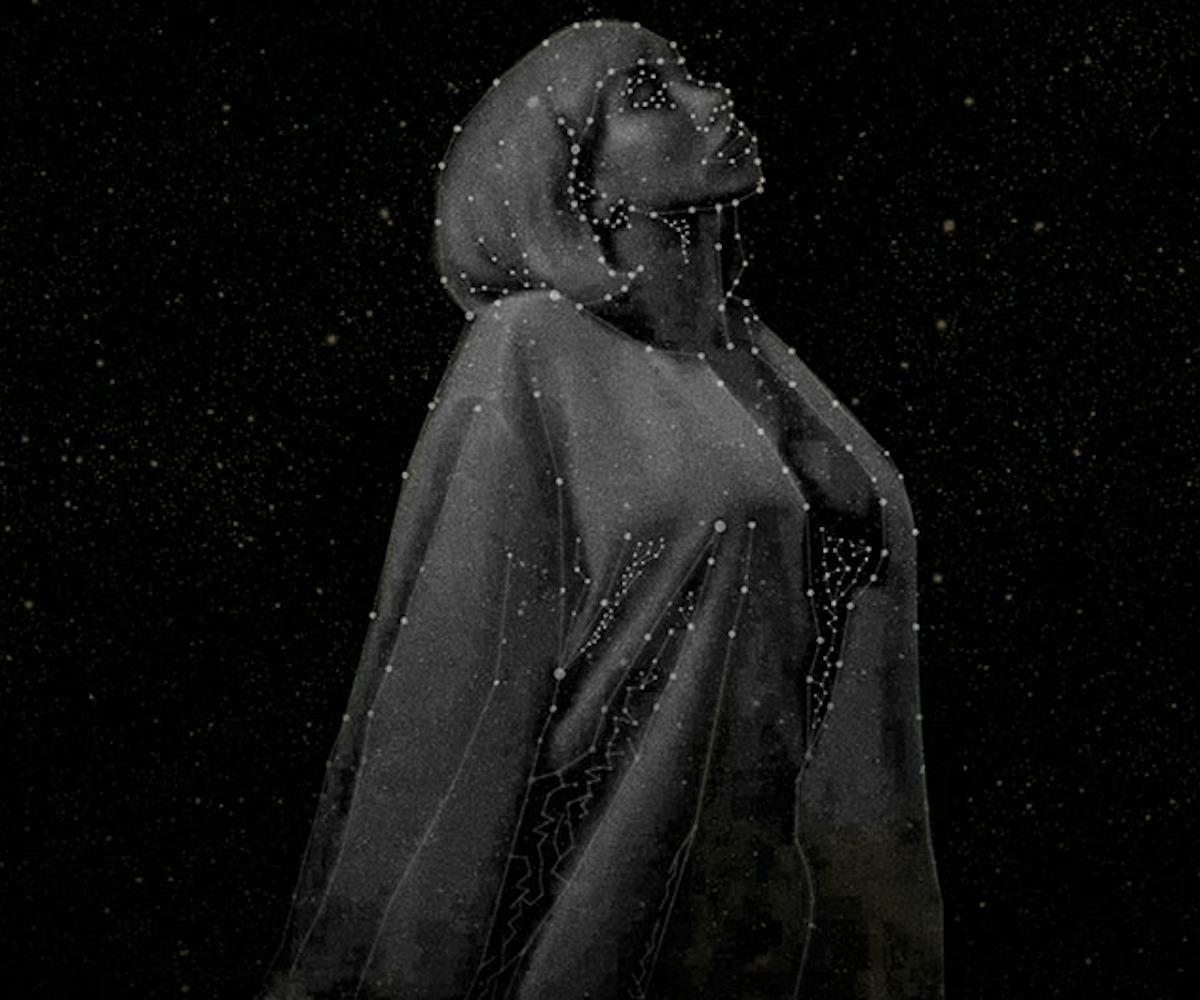 Photo courtesy of RITUAL
RITUAL Is Making Music For The Longing Soul
You may not know RITUAL, but you know their music. The enigmatic London trio has written songs for a collection of today's rising pop darlings, like Dua Lipa and Bishop Briggs. RITUAL, however, provides the trio with a platform to share their passions, toils, troubles, and everything in between. It's not a name to hide behind, but a character to get a point across with. Their music is textured, ambient, and utterly transfixing. The distance of their latest EP, Every Night Another but Not You, deals with personal topics but maintains a certain enigmatic remove. You may not know them by face, but you'll know them by heart. (Or, at least, you should.)
Think of RITUAL as the perfect vehicle for your well-being. The intention of not revealing their identities puts the focus on the music, the stuff the listener projects themselves onto, and, whether consciously or not, explores parts of their identity. RITUAL creates the space and ambiance, the listener fills it with their details. And, it's because of that, RITUAL is one of 2016's most compelling breakout acts.  
Get to know then a bit more, below.
How did RITUAL come about?
Really organically. It started with the three of us originally working together for other artists, doing songwriting, production, remixes, etc. We enjoy that process but ultimately we have our own creative ideas. We wanted to express ourselves more freely, and after a while, we started to develop this sound and a group of songs that we felt really strongly about; those songs went on to become our first release, The Fall EP, and it went from there. 
In a scene that's so saturated with new acts and similar sounds, RITUAL truly stands out as something to watch. I, personally, credit this to how personal but universal the songs are, but what do you think RITUAL brings to the table?
Thanks for saying that. That's totally our intention. We've felt that from the start: There's definitely a scene of people experimenting with similar sounds and there is a lot of new music we like, but we feel like we have all really studied the art of songwriting. So, for us, it's very much about the substance more than just a style. The From The City To The Wilderness EP was us saying, "We can produce original, forward-thinking music but not at the cost of the depth of the songwriting, which is the basis of what we do." I think you can hear that in records like "Josephine." 
What is your biggest influence, lyrically? What about production-wise?
Lyrically, we'll go back to a lot of older stuff for inspiration; we love John Martyn and Mark Hollis, especially. Production-wise, lots of it comes from modern rap and R&B, but also the music from the '90s Bristol scene in the U.K. is a massive influence for us; Tricky's Maxinquaye album, Portishead, and more recently, Burial's first record, too. 
Most of the time, when a new musician comes out and plays the enigmatic card and hides their identity, it feels like a gimmick, but that's not the case here; it works really well for you guys. Why did you make the decision to mask your faces and all that?
We talked a lot about this when we started RITUAL. We felt that in this digital age—with social media and all sorts of almost invasive information technology—there's something quite special in being lost. I used to enjoy the way songs and artists left things to the listeners' imagination and interpretation; any song could mean something different from one person to the next. I read a quote from Nabil Elderkin recently where he said, "I don't make stuff to try to explain it." I loved that because it's up to the audience to connect with and attach their own feelings and meaning to the work. It's almost more personal that way—not for us—but for our audience. 
That said, how has this music helped you discover your identity?
It's interesting, by starting this project as a platform for us to just be creative with no boundaries or guidelines, it's helped us focus on what we love about making music and records. It's a project about human connections and experience which we want to reach as many fans as possible in the long term, but we aren't making any short-term sacrifices to obtain commercial success or approval. We've written pop records for daytime radio with other artists, and it's a great thing to be a part of, but with RITUAL we want to transcend fads and trends and make something that will still be around in 20 years or more.
With "Bottle Tops" in mind, what role does darkness play in creativity?
"Bottle Tops" is a very personal record for us, in different ways. Parts of it were written at different times but about the same subject. "Darkness" or melancholy is something I think most creative people tend to explore at some point because creating art from pain or struggle is such a cathartic experience. There's nothing morbid or miserable about melancholy in music to me; it's uplifting. Music has an amazing ability for people feeling or thinking the same thing to connect and find solace. 
In a similar vein, there's an element of loneliness to the EP—whether it's lyrically or in the production. What inspired that?
Loneliness is something that I think every human can relate to; a fear of being alone is so natural. A lot of our songs deal with the themes of a romantic love that's been lost and that fear that goes with it. Not only that but how difficult it can be to go through separation and then find the strength to love again. 
Can we expect a tour or album in the coming year?
For sure. We have been working non-stop for the last few months putting the finishing touches to new songs, building our vision for our live show, and there will be some really exciting announcements about the next step for us in January 2017.