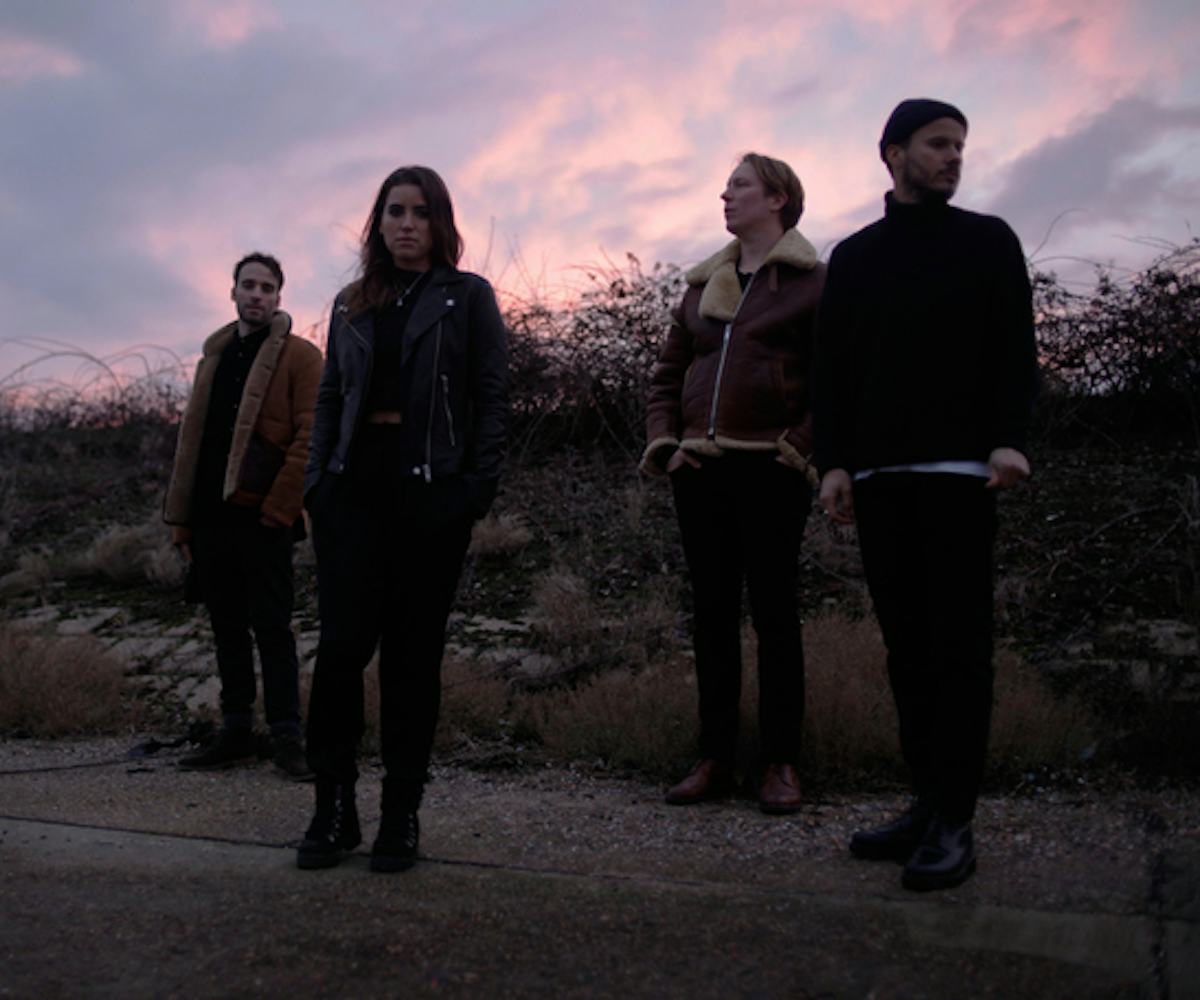 Courtesy
Watch The Exclusive Premiere Of RITUAL's New Film
No one can escape time, but we sure as hell try to when anything really good or really bad happens. How many of us have wished we could have stopped the clock forever during a perfect first date? It's a fruitless wish, for sure. Life goes on, the second hand ticks for eternity, and we keep going with it, even when the world feels like it's falling out from under our feet.
London quartet RITUAL has spent the past two years ruminating on this very topic. In between penning hit songs for Dua Lipa and a handful of EPs, their No Escape Out of Time project comes to fruition today. The 12-minute film, premiering exclusively with NYLON, is a combination of the band's music video installments released over the past year.
Directed by Jackson Ducasse, No Escape Out of Time is a morose take on Michel Gondry's film Eternal Sunshine of the Spotless Mind. We follow the trajectory of a couple's demise as sleepless, wine- and joy-filled nights fade into sleepless, inebriated ones. All the while, RITUAL's petulant fusion of R&B and electronics amplifies the lonesome atmosphere. It's fantasy, for sure, but damn did RITUAL and Ducasse nail the feeling of lost love. It's a journey, the band says, best summed up by the chorus of their song "Wouldn't Be Love": "It wouldn't be love if it didn't hurt nobody."