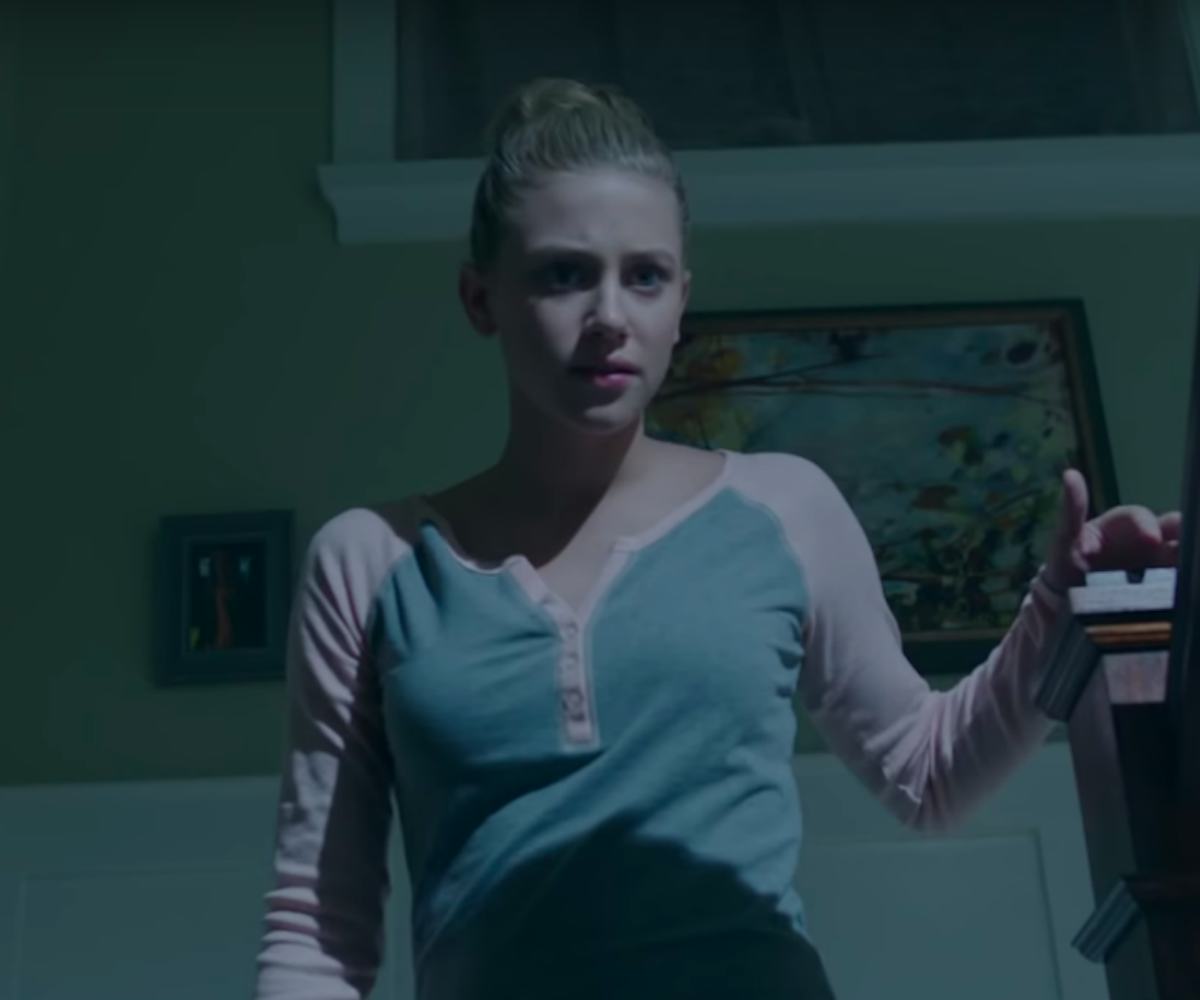 Photo Via YouTube.
A Cult Comes To 'Riverdale' In Season 3 Trailer
It premiered at Comic-Con this weekend
Archie and the gang are back for more drama in the Season 3 Riverdale trailer. 
The three-minute trailer, which premiered at Comic-Con this weekend, starts out with a recap of Season 2, then gets into details of what we can expect next from the foursome (skip to around the two-minute mark if you're all caught up). As fans will recall, we ended the season with Archie's arrest for the murder of Cassidy Bullock. In the new clip, after a little time jump and what he declares was the "worst summer ever," Archie just wants everyone to "have a normal Labor Day weekend," which isn't exactly something that typically happens in everyone's favorite fucked-up small town.
Like, for instance, we see Betty leaving her house to find her mother and sister, who are now part of a cult called The Farm, holding Polly's twin babies over a bonfire. O… kay. As for Veronica, NYLON digital cover star Camila Mendes shared some spoilers for her character per TV Line. "Veronica's going to be like an entrepreneur... She needs to make her own money, and so she's working at Pop's, just hustling," said Mendes. "We'll show that she's not a spoiled rich girl. She's trying to prove herself to everybody." Mendes also added that she and Archie might run into some problems with their relationship down the line. Not exactly surprising given the whole him being accused of Cassidy Bullock's murder thing. 
Watch a sneak peek below. The new season of Riverdale premieres October 10.