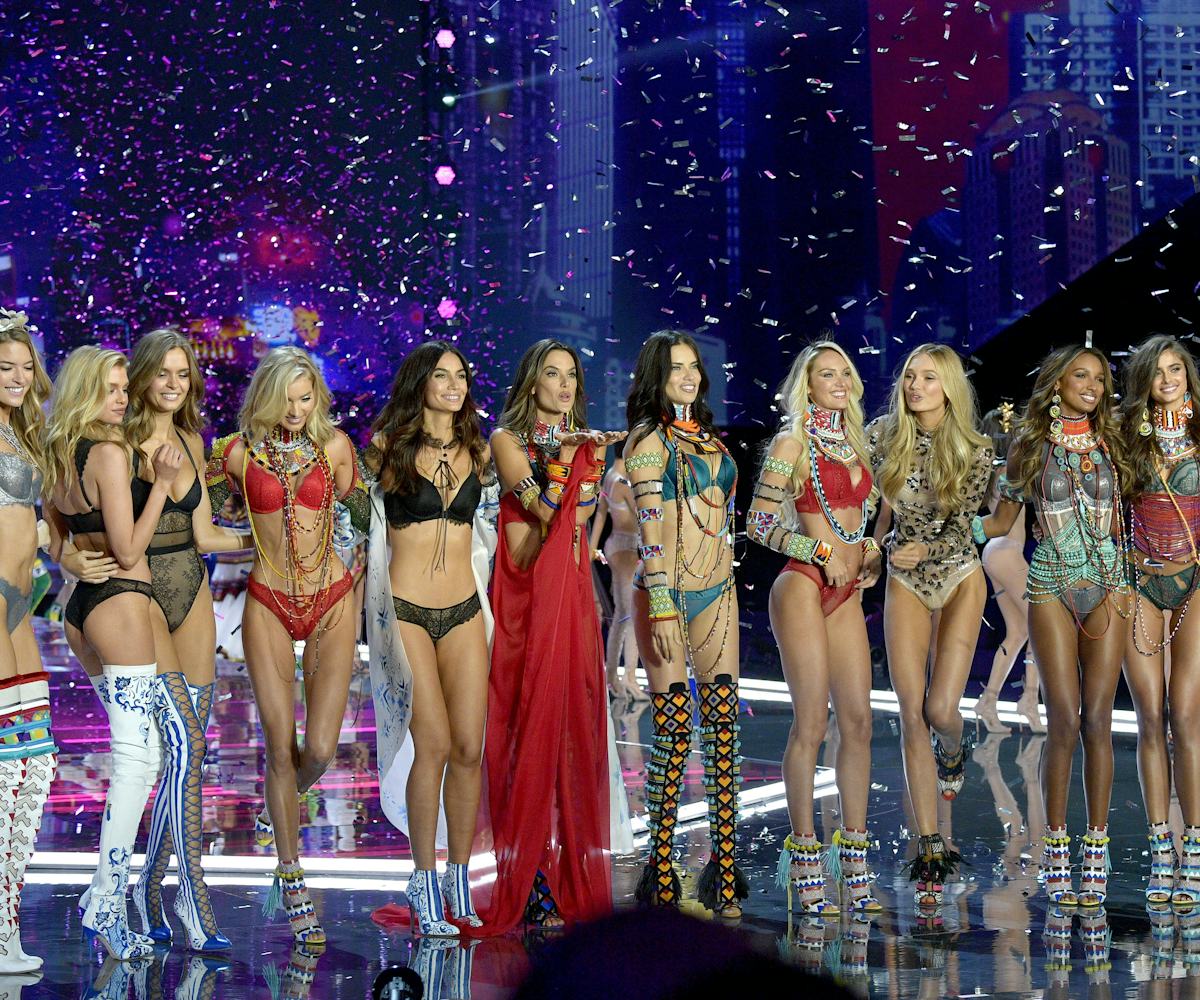 Photo by Matt Winkelmeyer/Getty Images for Victoria's Secret
This Model Is Boycotting The Victoria's Secret Fashion Show
She wants you to join her
Though the Victoria's Secret Fashion Show has made strides in its attempt to include more models of color, it still remains overwhelmingly lacking in size diversity. This year saw the casting of Kelsey Merrit, the show's first Filipino model, and Winnie Harlow, the first model who has vitiligo, to walk—but there has yet to be any casting of a plus-sized model. Now, model Robyn Lawley is calling for a boycott of the show.
In a post uploaded to her Instagram page, Lawley, a plus-size model, called for Victoria's Secret to "be more diverse and inclusive of body shapes and sizes on [its] runways." She continued on to say, "It's time Victoria's Secret recognized the buying power and influence of women of ALL ages, shapes, sizes, and ethnicities." The photo itself features her and her daughter, along with the hashtag #WeAreAllAngels.
She also called for others to join her in boycotting the 2018 runway show, and to post their own photos with the hashtag #MyAngelWings. For every post that includes this hashtag, she notes, underwear company ThirdLove will donate a bra to nonprofit Support the Girls, which provides bras and menstrual products to homeless women and girls.
Lawley has long been an advocate for size diversity in the fashion industry and was the first plus-size model to appear on the cover of Sports Illustrated in 2015.