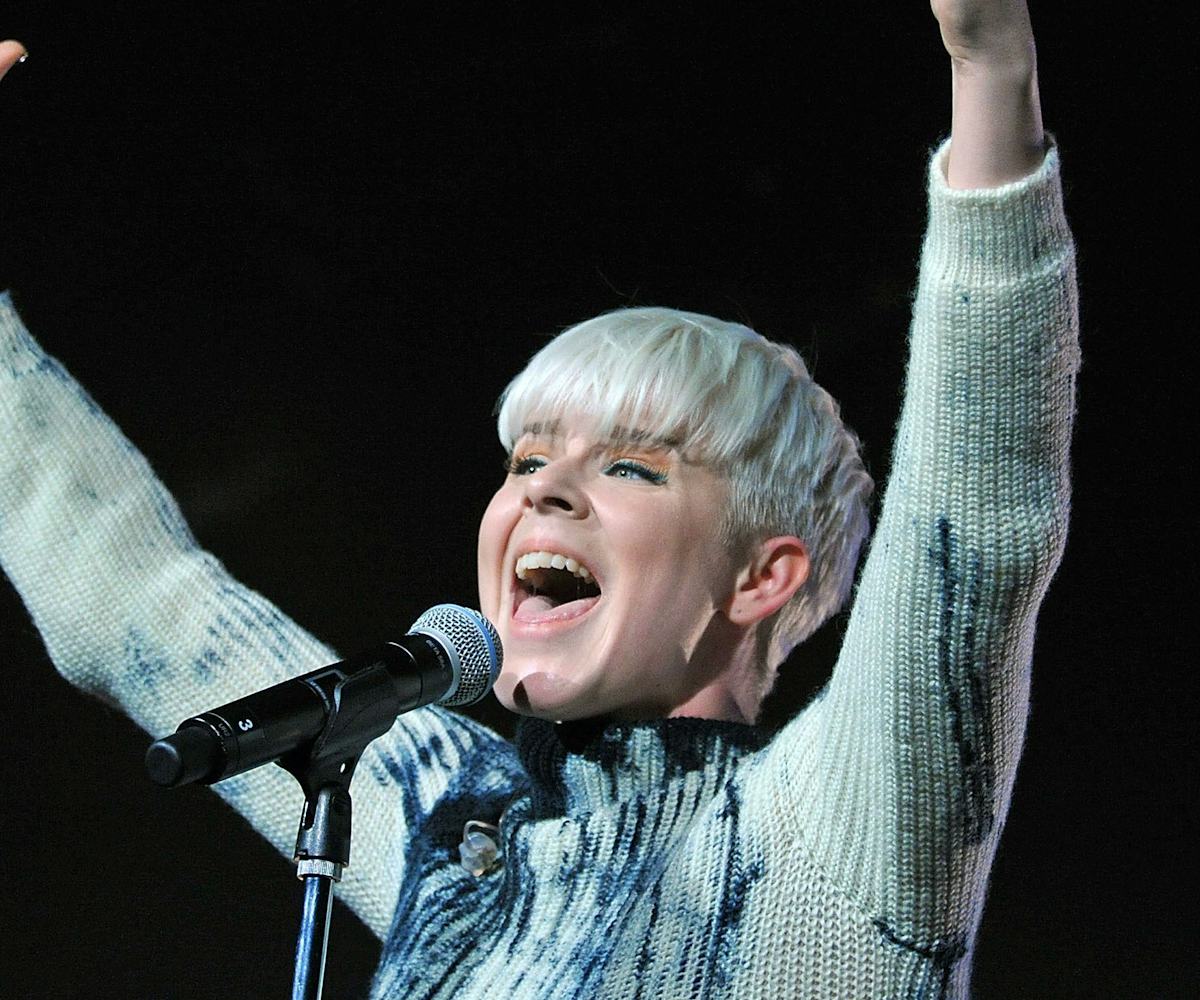 Photo By Mike Coppola/Getty Images.
Robyn's New Single Contains A Message For Her Fans
And comes with a short documentary
After eight long years, Robyn is back with new music. And you better believe that it was worth the wait.
Earlier today, Annie Mac premiered the song—appropriately dubbed "Missing U"—on her BBC Radio 1 show. The first single that Robyn's released as a solo artist since 2010's Body Talk trilogy, "Missing U" sees the pop star at her finest.
In celebration of the release of "Missing U," Robyn also put out an accompanying seven-minute documentary directed by Danilo Parra. Filmed during a recent trip to NYC, the short follows Robyn as she gets ready to surprise die-hard fans at a Robyn-themed club night. And while she confesses that she's nervous to meet her fans, it's obvious that Robyn's determined to show them the same love that they've shown her during her musical absence. Throughout the film, Robyn also talks about what went into the writing of "Missing U," explaining that it's "a song about this trippy thing that happens when people disappear." 
"It's like they become even more clear and you see them everywhere," she says. "['Missing U' is] also a little bit of a message to my fans... That I've missed them." Aww.
Listen to "Missing U" and watch Robyn's accompanying film, below.