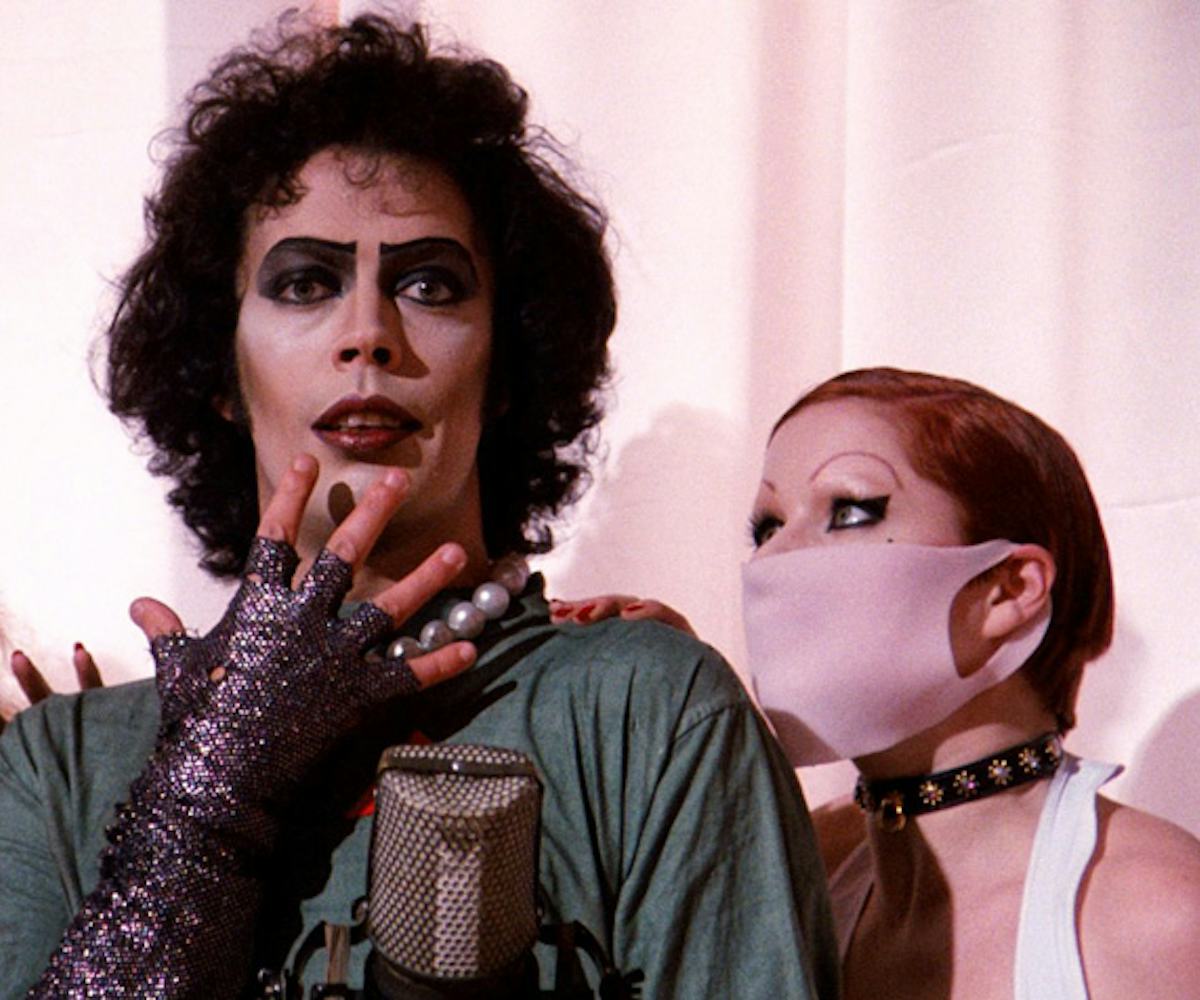 Photo via 20th Century Fox
'rocky horror picture show' is being made into a tv movie
is this a good or a bad thing? let's discuss.
Another day, another remake. Today, Fox announced that they will be revamping Rocky Horror Picture Show into a made-for-TV movie. According to Entertainment Weekly, the studio intends to use the script from the 1973 pre-film adaptation play by Jim Sharman and Richard O'Brien. Throughout the years, Rocky Horror has amassed a devoted following and has become a cult classic. As Roger Ebert noted, "When the film was first released in 1975 it was ignored by pretty much everyone, including the future fanatics who would eventually count the hundreds of times they'd seen it. Rocky Horror opened, closed, and would have been forgotten had it not been for the inspiration of a low-level 20th Century-Fox executive who talked his superiors into testing it as a midnight cult movie." 
The remake will be headed up by High School Musical and Xanadu's Kenny Ortega, who will direct, executive produce, and choreograph. At this stage, no cast has been announced. The original film starred Susan Sarandon, Tim Curry, and Barry Bostwick. There's always a big risk when remaking beloved films, especially ones like Rocky Horror, that are so burned into the collective consciousness. Earlier this week, it was announced that She's All That was being remade, and after we wrote about it, the original movie's star Freddie Prinze Jr. tweeted at us, "Decision makers want built-in audience only. Nothing a writer can do." 
He has a point. Whether or not the remake is any good, audiences will tune in simply because they recognize the name. It's the reason Hollywood has gone remake-crazy.