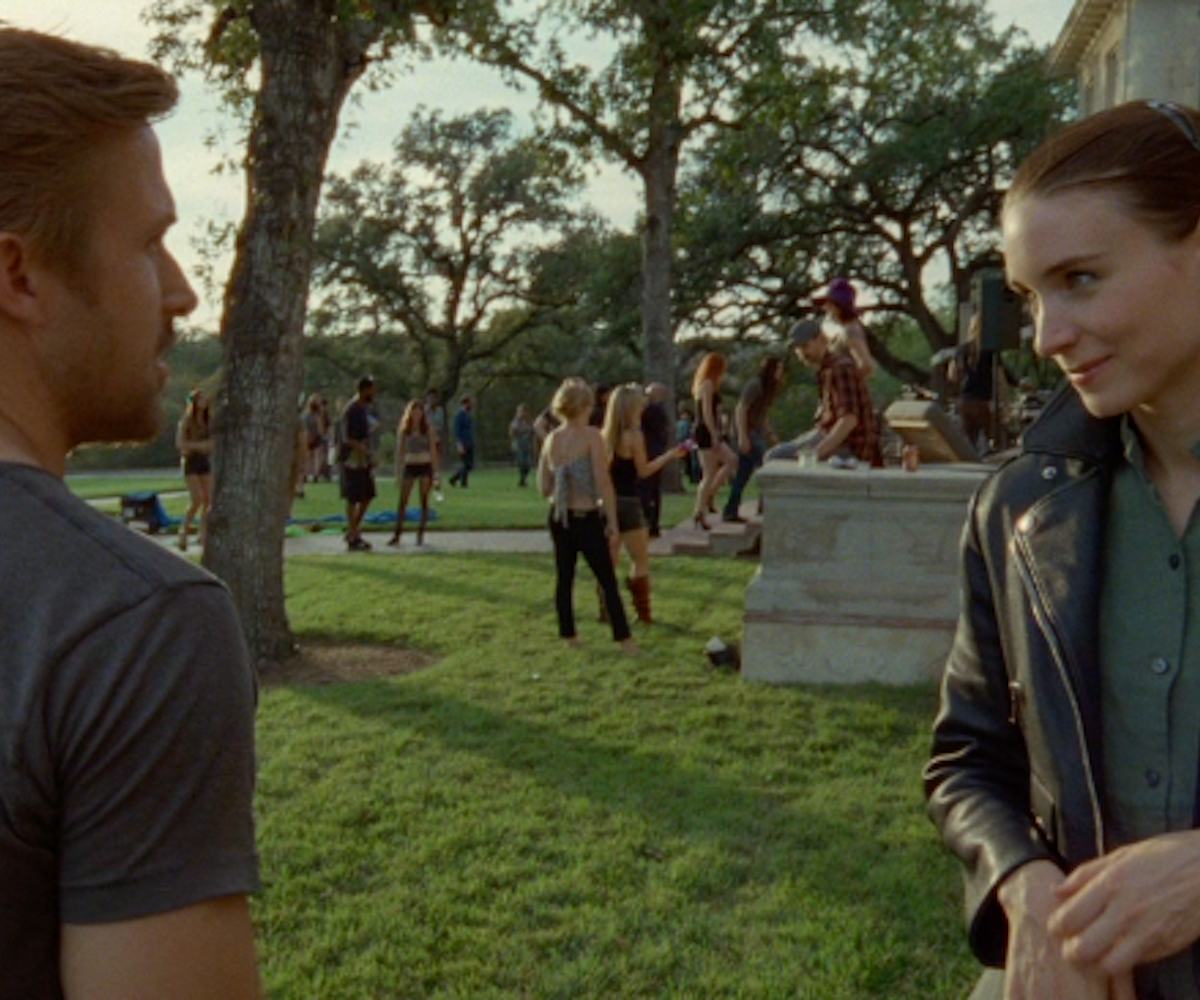 Watch Rooney Mara and Ryan Gosling Fall In Love In The 'Song To Song' Trailer
When music and love collide
Ryan Gosling has fallen in love with most Hollywood darling actresses…on-screen, that is (and off, hi Eva Mendes). Rachel McAdams, Emma Stone, Michelle Williams, Emma Stone again, Kirsten Dunst are just some of the talented actresses he's starred with. His latest conquest is Rooney Mara in Terrence Malick's Song To Song. And maybe also Natalie Portman?
Their love story doesn't seem to have a happy ending, though. "We thought that we could just roll and tumble, live from song to song, kiss to kiss," Mara whispers in the trailer. It's never that easy. The synopsis of the film explains that the movie follows "two entangled couples—struggling songwriters Faye and BV, and music mogul Cook and the waitress whom he ensnares" as they "chase success through a rock 'n' roll landscape of seduction and betrayal."
The movie includes appearances from Michael Fassbender and Natalie Portman in more lead roles, and Cate Blanchett, Christian Bale, and Benicio Del Toro with more assistant ones. Since the movie leans heavy on music, there will also be cameos from Patti Smith, Lykke Li, the Red Hot Chili Peppers, and more. The film comes out March 17. You can watch the full trailer above.