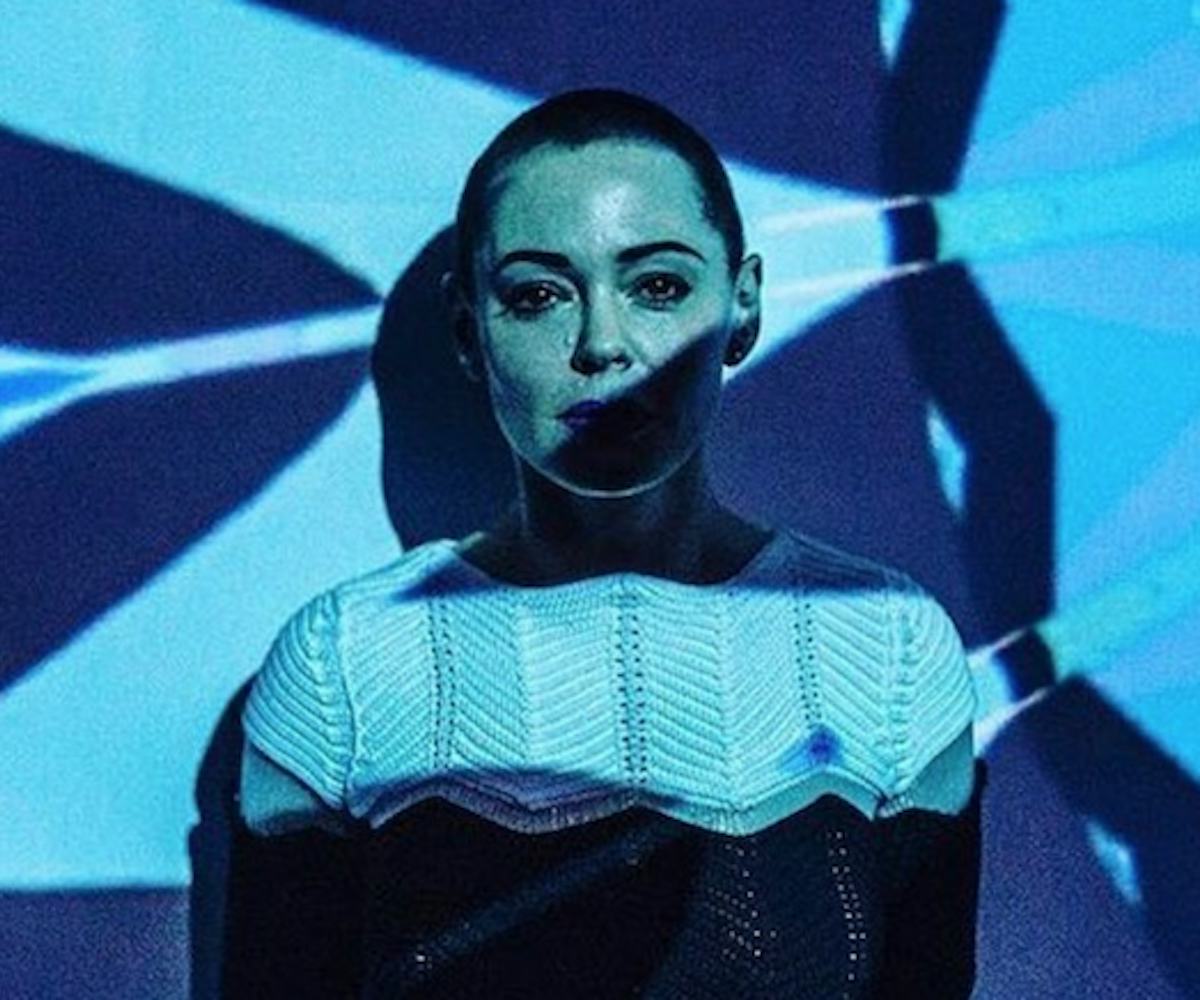 Photo via Instagram @rosemcgowan
Rose McGowan Calls Out Meryl Streep For "Hypocrisy"
"YOUR SILENCE is THE problem"
Rose McGowan has been one of the loudest and most important voices not just against Harvey Weinstein, but against Hollywood's entire culture of male predatory behavior. In addition to calling out men who enabled Weinstein (and others), the actress has been quick to call out power actresses whose careers have benefitted from Weinstein and who have criticized Weinstein only after their silence began to be questioned.
And now, McGowan is calling out Meryl Streep and other actresses who are wearing black to the Golden Globes in protest of gender inequality and sexual assault, but who have been silent or slow to criticize Weinstein for his monstrous behavior.
On Saturday, McGowan wrote on Twitter, "Actresses, like Meryl Streep, who happily worked for The Pig Monster, are wearing black @GoldenGlobes in a silent protest. YOUR SILENCE is THE problem. You'll accept a fake award breathlessly & affect no real change. I despise your hypocrisy. Maybe you should all wear Marchesa." Marchesa is the clothing company owned by Weinstein's ex-wife, Georgina Chapman. 
This isn't the first time McGowan has lambasted Streep: When Streep first broke her silence on Weinstein, calling his actions "the most gargantuan example of disrespect," McGowan shot back, saying, "No, Meryl, IT'S A FUCKING CRIME. You are such a lie."
The clothing protest will be particularly powerful and visible as all of the presenters at the Globes this year will be women. The real question will likely be who decides not to participate. Whoever it is, McGowan will certainly not spare them—to which we say, good.