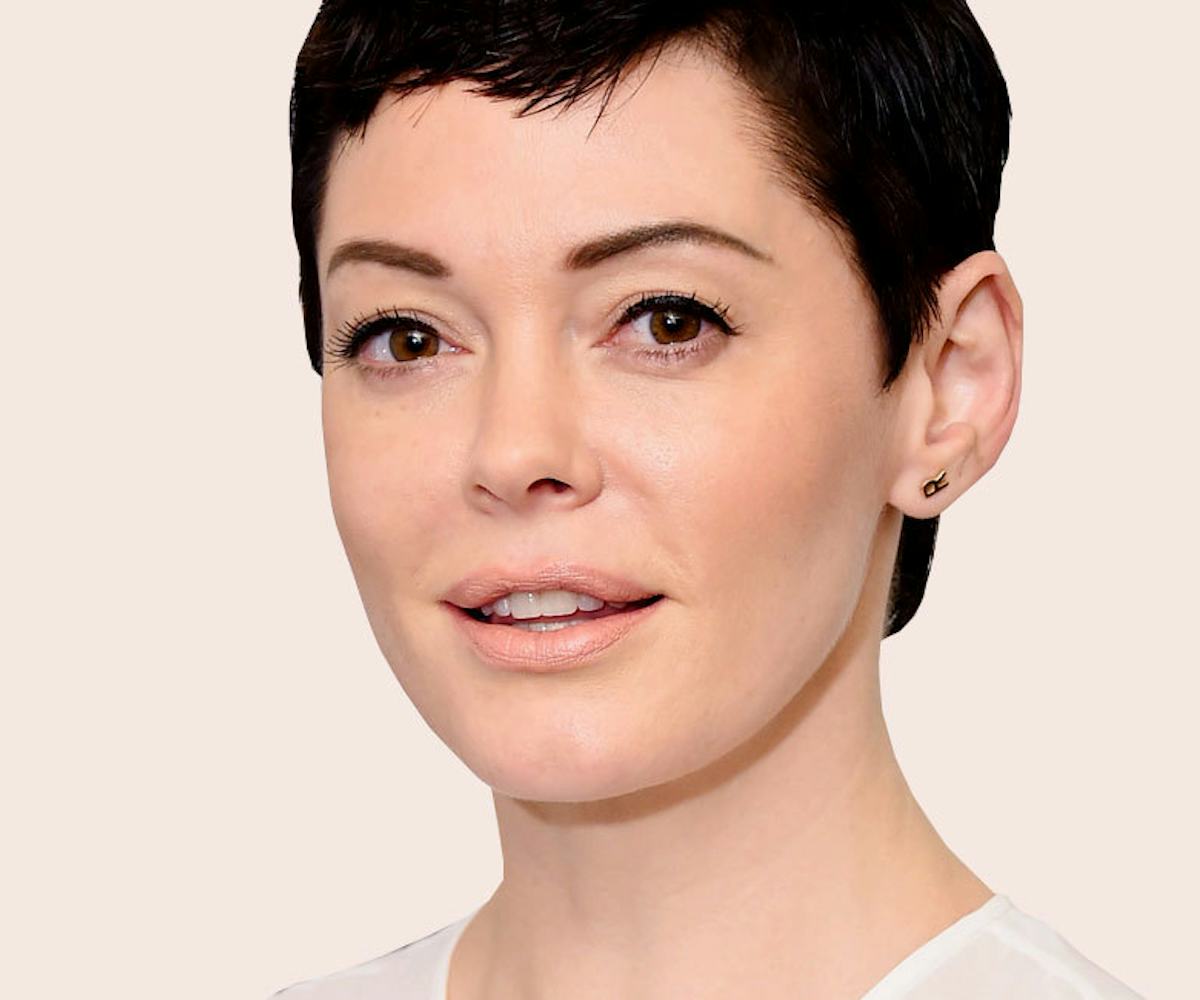 Photo by Michael Loccisano / Getty Images.
Rose McGowan Is Suspended From Twitter After Criticizing Ben Affleck And Harvey Weinstein
But Donald Trump still gets to tweet?
For some wild reason Twitter.com has allowed our mentally unstable president to tweet to his heart's content, inciting nuclear war and fueling the flames of bigotry and violence in this country. They didn't suspend him when he tweeted a GIF of himself hitting Hillary Clinton in the head with a golf ball, or when he attacked the mayor of San Juan as she was waist deep in flood waters trying to save people. Twitter doesn't even consider all rape and death threats as harassment. And yet, Rose McGowan's account was suspended last night after she spent the last few days tweeting about Harvey Weinstein's history of sexual abuse, and calling out actors, like Ben Affleck, who were complicit.
"TWITTER HAS SUSPENDED ME," McGowan captioned a screenshot of Twitter's email informing her she'd been suspended from the platform. "THERE ARE POWERFUL FORCES AT WORK. BE MY VOICE. #ROSEARMY"
The email explains that McGowan is suspended from tweeting, but can scroll Twitter and send DMs, for 12 hours because she "violated the Twitter Rules." They didn't point to any specific tweets when suspending her. 
McGowan, who reached a settlement with Weinstein for sexual harassment in 1997, has been on a crusade to give a voice to the women who've been silenced by Weinstein's PR machine over the years. She also told Affleck to fuck off, acknowledged that people in the industry have been knowingly
, and showed
support for the producer's victims
. She's basically exactly the person we need on Twitter right now. 
Twitter said it didn't suspend Trump for his nuclear war tweets directed at North Korea because of their "newsworthiness." If only dozens of women being assaulted by a powerful Hollywood executive was considered newsworthy.