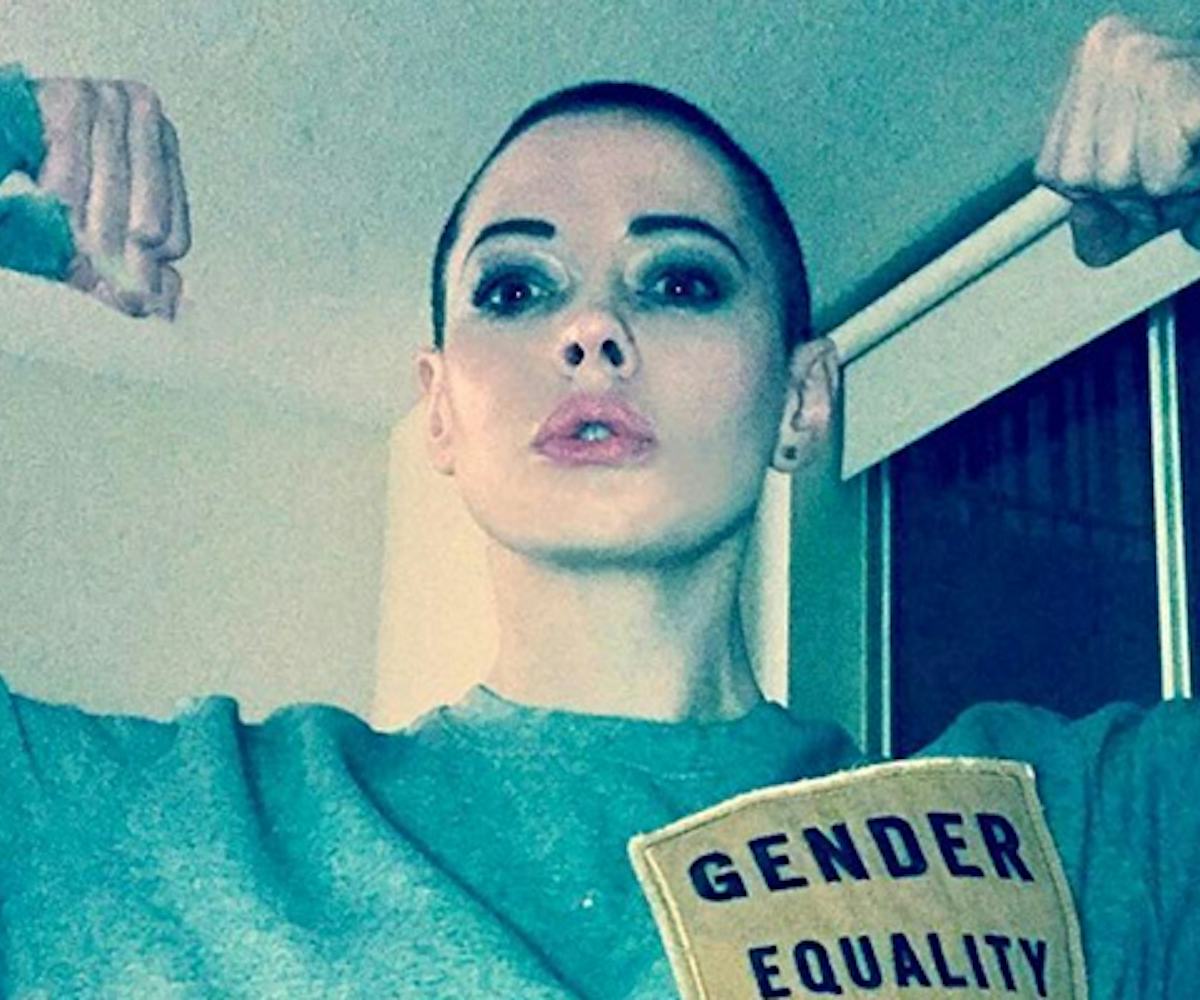 Rose McGowan Tells Ben Affleck To "F—- Off" For Not Speaking Up About Harvey Weinstein
Rose McGowan did not come to play games. The actress recently called out Ben Affleck on Twitter for knowing about Harvey Weinstein's decades-long history of sexual assault and not doing anything about it. Or, as she succinctly put it, "Fuck off."
"'GODDAMNIT! I TOLD HIM TO STOP DOING THAT' you said that to my face," McGowan tweeted at Affleck. "The press conf I was made to go to after assault. You lie." 
McGowan reached a settlement with Weinstein in 1997. According to a legal document, obtained by The New York Times, the $100,000 settlement was "not to be construed as an admission" but meant to "avoid litigation and buy peace."
Well clearly, for McGowan, peace doesn't have a price tag, because she is not finished with Weinstein—or anyone who was complicit in his harassment for that matter. So far, more than 20 women have come forward accusing Weinstein of sexual harassment or assault. In a statement, actress Glenn Close acknowledged that the rumors about Weinstein's behavior were widespread within the industry. 
McGowan called Affleck out specifically after he tweeted a statement about Weinstein saying that he was "saddened and angry." He added that he found himself "asking what I can do to make sure this doesn't happen to others. We need to do better at protecting our sisters, friends, co-workers, and daughters." 
What's something you can do, Affleck? Speak up for women when it's difficult and inconvenient, don't wait until it's all blown up in your face.