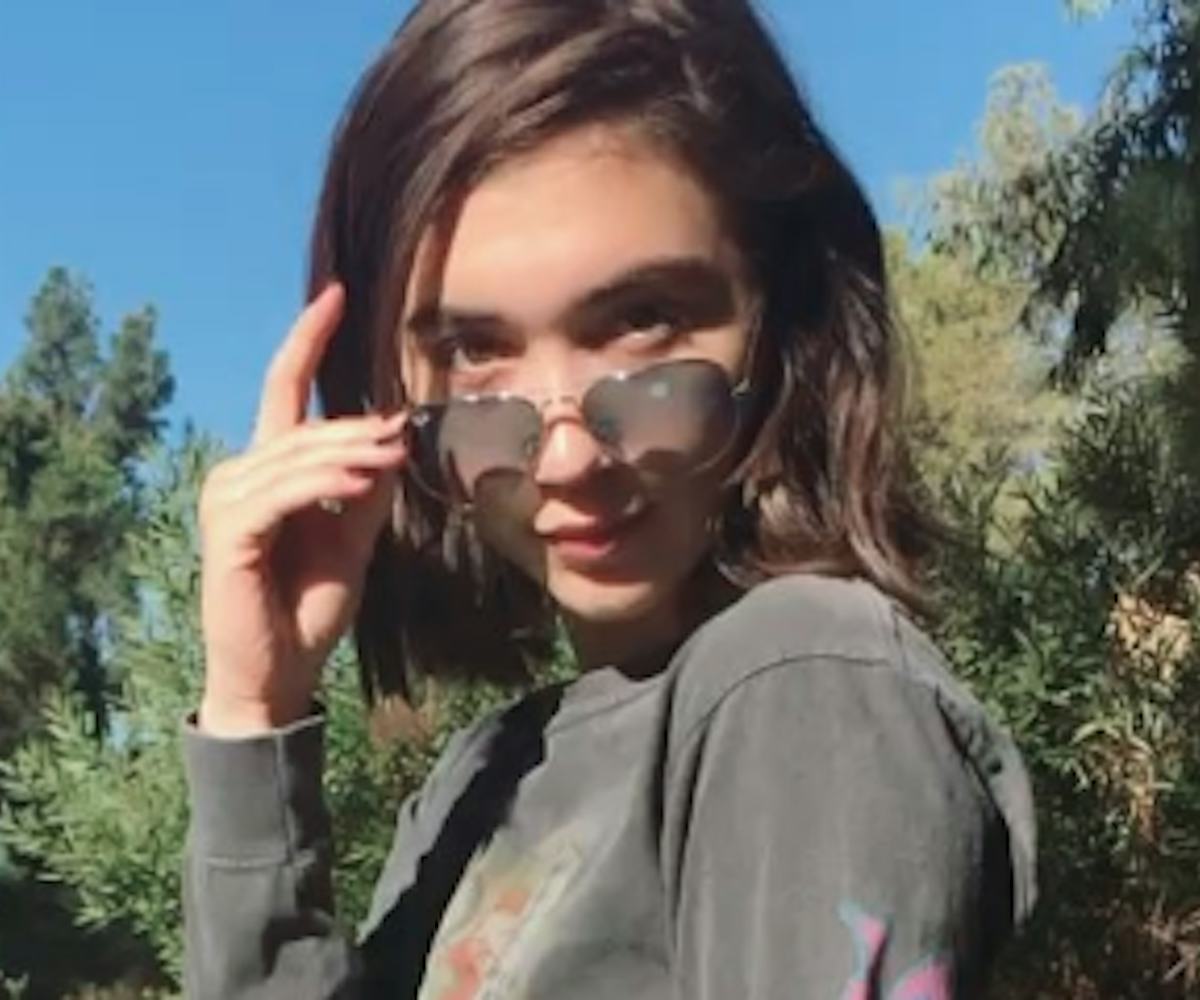 Photo via @rowanblanchard Instagram
Rowan Blanchard Has An Unexpected Tip For Staying Healthy During The Holidays
Hint: it involves roller skates
Let's face it—as joyous as the holidays may be, it's not exactly prime season for optimal health. Not only are we treating ourselves to lots of, well, not-so-healthy treats (however delicious they may be), traveling a ton, and pulling some late nights cramming in holiday parties, but the winter weather itself takes a toll on our immune systems. With all the hectic holiday buzz keeping us busy, we can easily forget that it's also flu season.
Fear not, as there are some steps we can take to ensure we stay in tip-top health all season long. We chatted with actress, activist, and former NYLON cover star Rowan Blanchard about her go-to ways to stay healthy for the holidays.
Blanchard's biggest offender of the holiday season? Travel. Long travel days can take a lot out of us, leaving us exhausted and susceptible to all sorts of colds and bugs. "I get sick really easily when I travel—and this year, I'm traveling a lot during the holidays," explains Blanchard. "The second I feel myself catching anything, I try to drink a lot of hot water with lemon, ginger, and cayenne—it seems to really cut any signs of sickness down in half."
And, as befitting of an OLLY Girl Multi vitamin ambassador, Blanchard also talks up the benefits of taking vitamins, telling us, "For me, I grew up waking up to my mom reminding me to take my vitamins every day." Blanchard now continues the practice on her own and says she even takes vitamins with her while traveling for that extra boost.
Blanchard also relies on another popular self-care remedy. "My friend Alia got me really into sheet masks—it's really fun to do them with your friends. My skin-care routine sort of varies on how dedicated I'm feeling on a day-to-day basis, but sometimes I get really into it and do a sheet mask, a clarifying mask, and spend extra time moisturizing," she explains, before continuing, "I try not to be too hard on myself about my skin, because I'm a teenager and the pressure is ridiculous. However, for me, it's good when you can think of skin care as being something fun and not terribly life-consuming." 
Blanchard also has an idea for how to make your winter workout appealing: make it fun. "I don't typically like working out, so I like to go roller-skating or dance with my friend," she says. "I sometimes go to SoulCycle, too—I like when they play Rihanna." 
While keeping ourselves healthy is vital to surviving the hectic holiday season, that doesn't mean we can't indulge a bit. For Blanchard, the holidays are filled with her favorites: spending time with her family and friends, skiing, and eating good food. What's on the menu this year? Homemade pies (apparently, her sis makes a mean apple pie) and her mom's drool-worthy pumpkin chili. Can we get an invite?