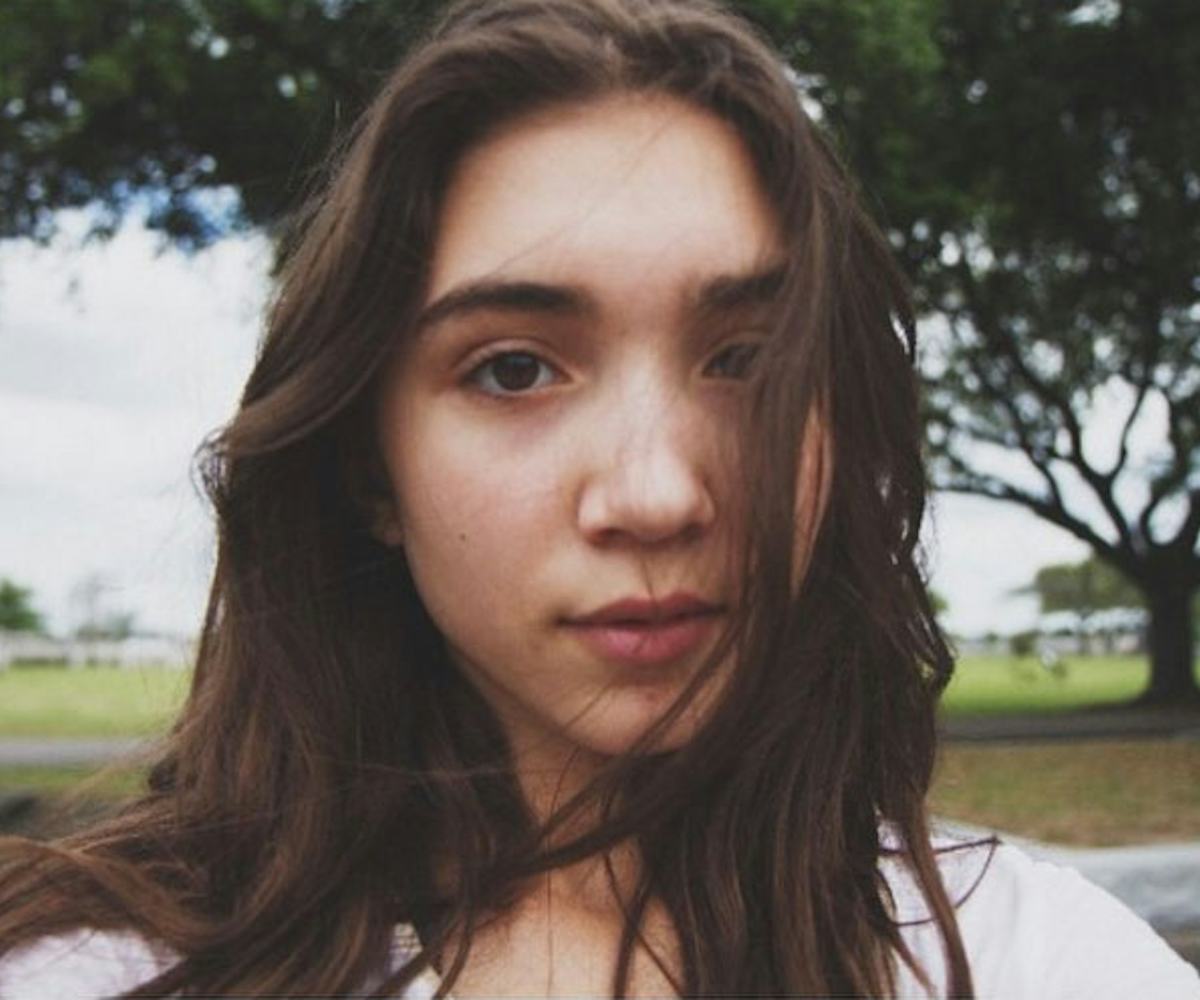 photo via @rowanblanchard instagram
Rowan Blanchard Will Smile When She Damn Well Pleases
For those who are completely clueless about how humans work, here's a little advice: Don't tell someone to smile. Don't say anything to this effect when they're passing by you on the street, when they post a selfie on Instagram, and not ever. Not only is it irritating to the person on the receiving end, but it's also incredibly insulting, and when you say it to a woman, it's sexist. Point blank. Every now and then, this apparent, obvious fact becomes a mainstream topic of discussion, but for some reason after a week or so, the conversation gets dropped. The 14-year-old Girl Meets World star and outspoken feminist Rowan Blanchard is making sure that doesn't happen again.
After receiving hundreds of comments on her Instagrams telling her to "smile," Blanchard took to Twitter to express her frustration and assert the fact that she has the right to express herself however she pleases.
She also addressed comments insinuating that she is depressed, explaining that it is not only "hurtful" to be on the receiving end of these types of comments, but that it is also harmful to those who do suffer from mental illness.
And here's where we state the obvious: While social media may be a sphere for people of all ages and backgrounds to express themselves, their opinions, and their beliefs, that doesn't mean that it should be a place to breed hate, sexism, and outdated ideas. Thankfully, Blanchard and a slew of other young feminists and activists like Amandla Stenberg, Emma Watson, and Jules Spector are inciting a conversation and educating the social-media generation.