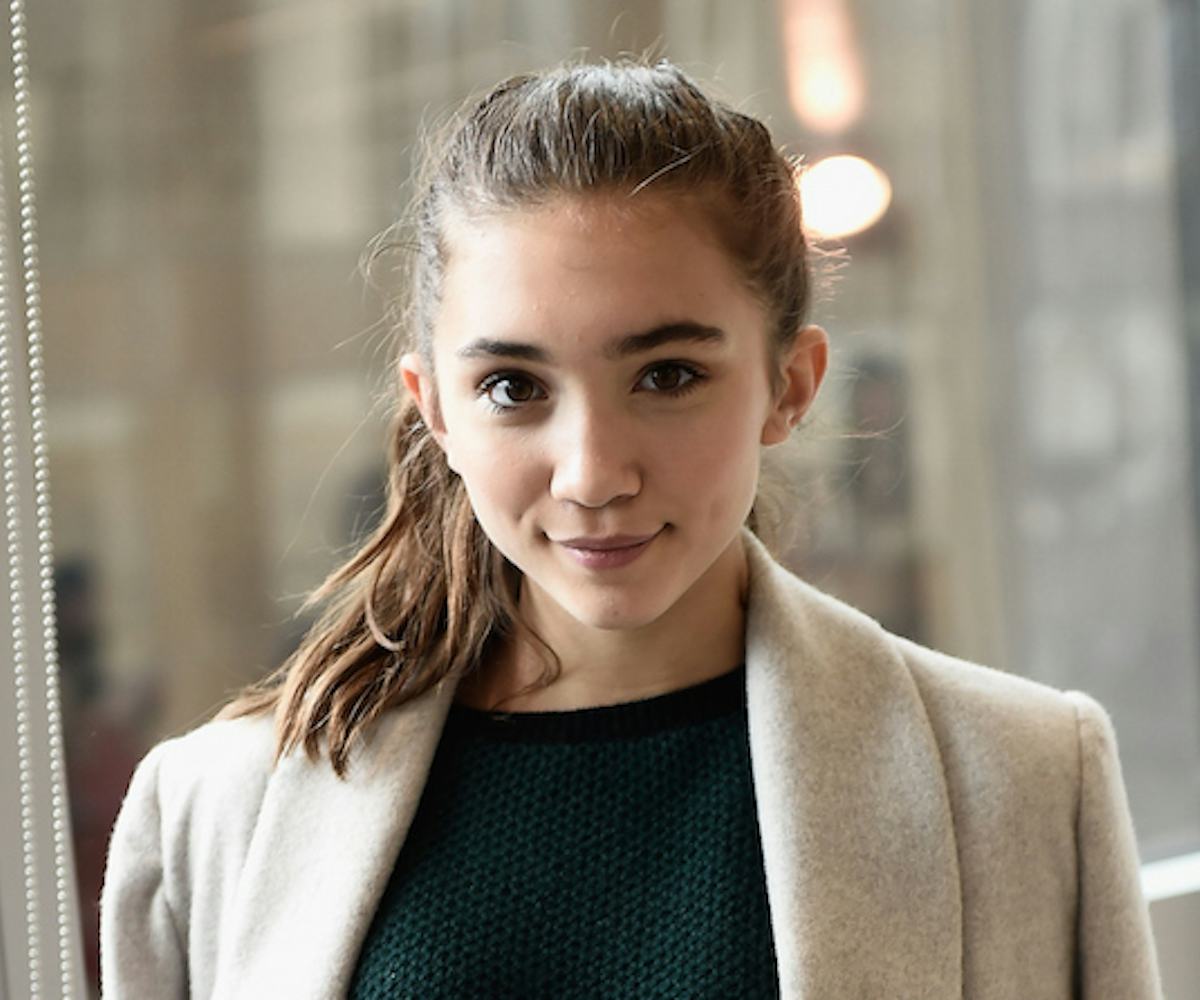 Photo by Ian Gavan/Getty Images.
Rowan Blanchard Tweets "I Identify as Queer"
the 'girl meets world' star is out an' proud
Girl Meets World star Rowan Blanchard has kind of been the teen hero for whom we've been waiting. When it comes to bullying, politics, and even being told to smile, she is out in front and using her growing social media footprint to amplify her solid ideals.
This weekend, the 14-year-old actress (and emerging fashion plate), dropped some additional knowledge by claiming she identifies as queer. Specifically, she stated that while she's actively attracted to men, she's open and willing to be attracted to women in the future. Basically, she's not putting a traditional label on her sexuality and not putting borders up around her desires and feelings. Good stuff. Let's see how it all went down, shall we? Blanchard kicked off the discussion with this—a screen shot of a tweet that (presumably) she was prepping. No word on why she didn't just throw up these words directly, but the message rang loud and clear either way.
Being adorable and sharp, she followed that comment up with something very charming and very smart.
In the replies below that initial tweet, Blanchard rolled up her sleeves and got into it. Here she reveals that, yes, she would be totally into representing her Girl Meets World character, Riley, as a queer person.
Over here, she gets into further detail about her feelings and quite specifically identifies herself as queer.
If you want to see something truly loving and positive, please scan through the many, many replies to this tweet. There, you'll find a parade of young women—and men—not only praising and embracing Blanchard and her statements, but echoing them.
While prominent young actors—including Kristen Stewart in this very magazine—have defined themselves in similar ways, this is the first time we've heard this from a famous person of her young age. Blanchard's relatively easygoing and open statements (and the many replies to them) follow recent statistical revelations that many, many teens (particularly young women) of the post-millennial self-identify as queer in one sense or another.
(Glamour)