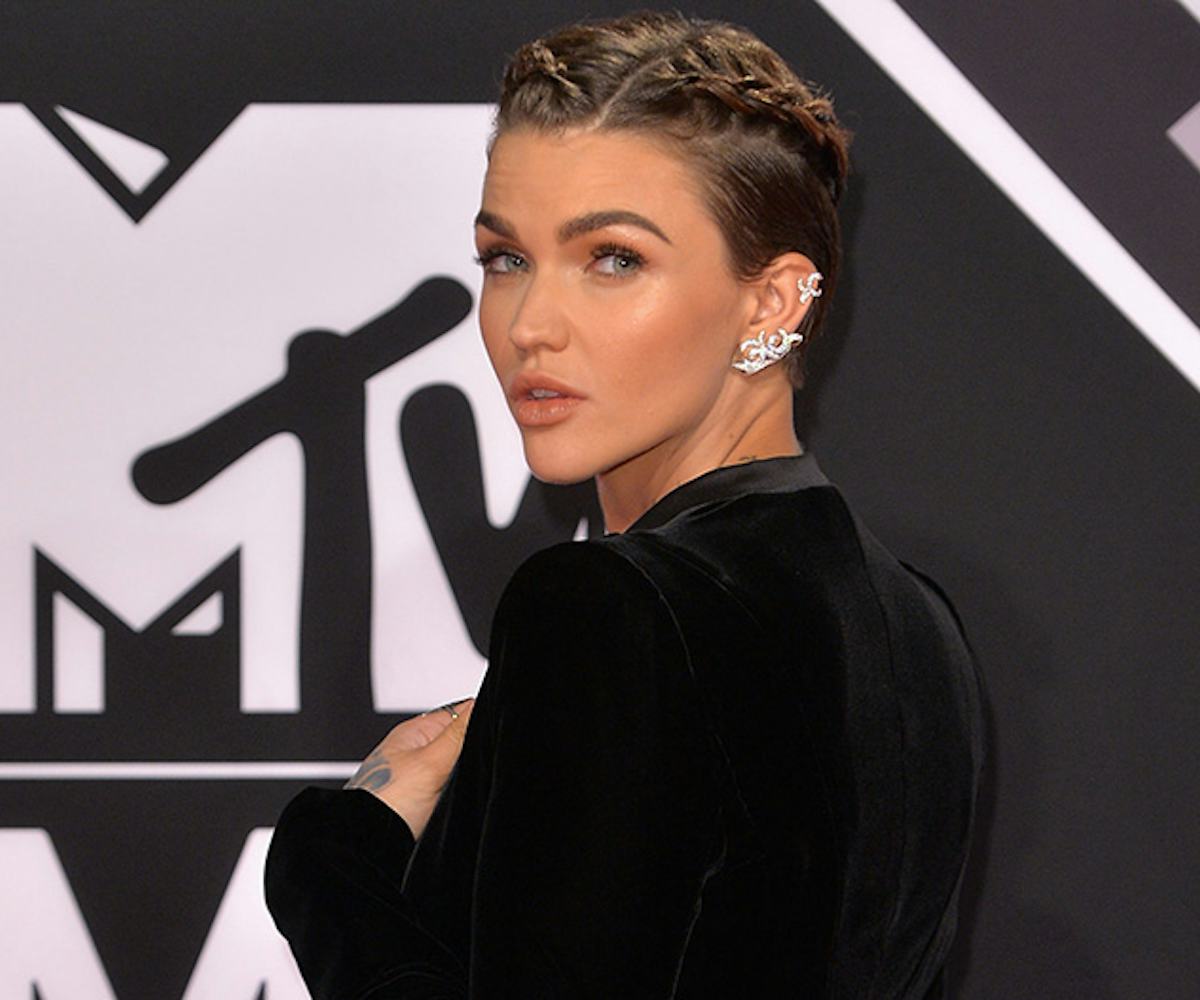 Photo: Anthony Harvey/Getty Images for MTV.
Ruby Rose Brought Gender Fluidity To The Stage At The EMAs
Gender fluidity has grown from a small-but-influential Tumblr community to an increasingly more accepted gender identity. This is thanks, in part, to folks in the spotlight who identify as such and are vocal about it. Miley Cyrus recently announced she was, but Ruby Rose has been talking about it for years.
Rose describes it as being "somewhere in the middle." Rose said it's "not really feeling like you're at one end of the spectrum or the other." It's a topic that, like any that veer from the binary, will take time to be understood. It's through statements like the one Rose made last night that it's done.
"Ladies and gentlemen and everyone in-between," Rose said while co-hosting the MTV EMAs with Ed Sheeran. That statement sent social media ablaze with praise for the actor and model. "Finally," Twitter user @ThatStirlingite tweeted. "Finally someone says it."